Helen's top 5 Italian swimming spots in Puglia
Posted on 12 January 2023 in Puglia, Seaside Holidays
Over the years, I've had the opportunity to travel around the world and see many beautiful swimming spots. But on those travels, I've found there's no place to swim quite like Italy. Below are some of my favourite swimming spots in Puglia…
My top 5  Pugliese swimming spots
If you're looking for a getaway with luxurious swimming options, check out my list of must-visit Puglia destinations that'll whet your appetite (and wet your toes):
Castro Marina
Castro Marina is a small port town surrounded by cliffs with a large open bay protected from the wind by its man-made dock (which you can dive from into the mesmerising green-blue sea).
At the bottom of the marina is an old tourist port filled with canoes, peddle boats, paddle boards and small fishing boats. And not only is it an idyllic place to swim, but it also has been awarded 'Blue Flag' and '5 Sails' – These are awards presented to the most beautiful and clean Italian beaches.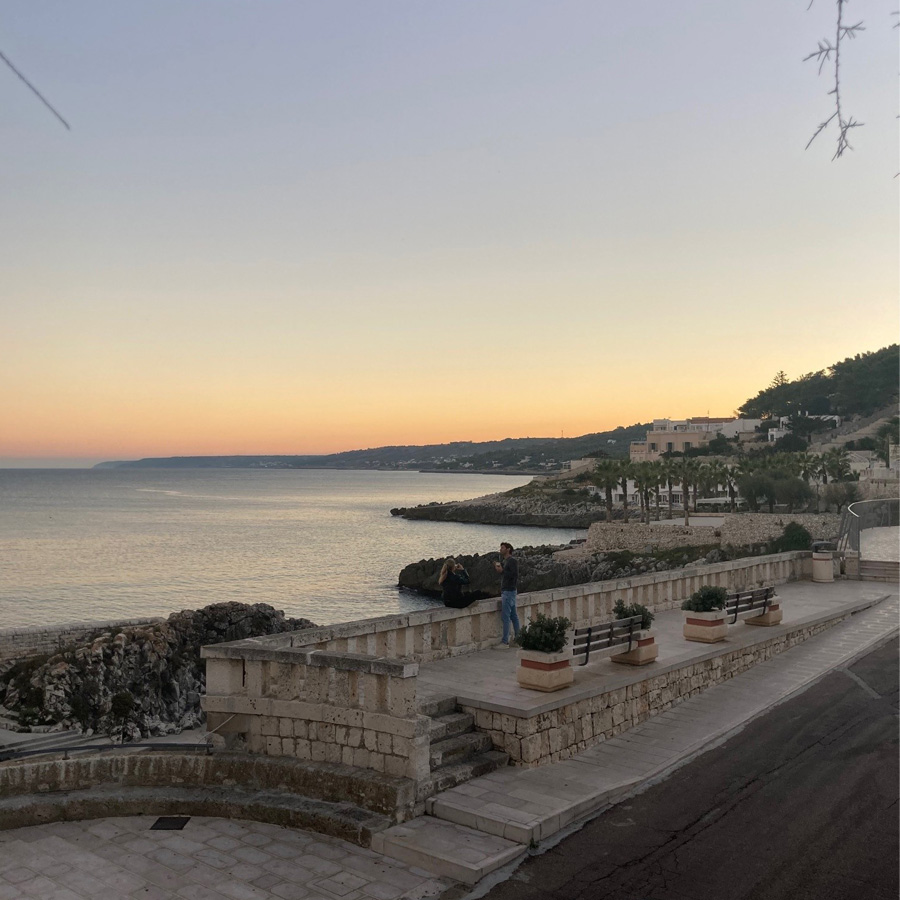 Where to stay: Casa Eve – a delightful little townhouse in the sleepy Southern town of Marittima.
Zinzulusa
Zinzulusa is a wonderful place to swim for the holiday adventurer due to its rocky beaches. Don't let that put you off,  they're beautiful and make a great launch pad for entering the sea.
While visiting the area, check out the Zinzulusa Grotto, a network of caves with some of the most jaw-dropping stalagmites and stalactites you'll ever see. Sadly, you can't swim into the caves  but for a small fee, you can book a boat excursion.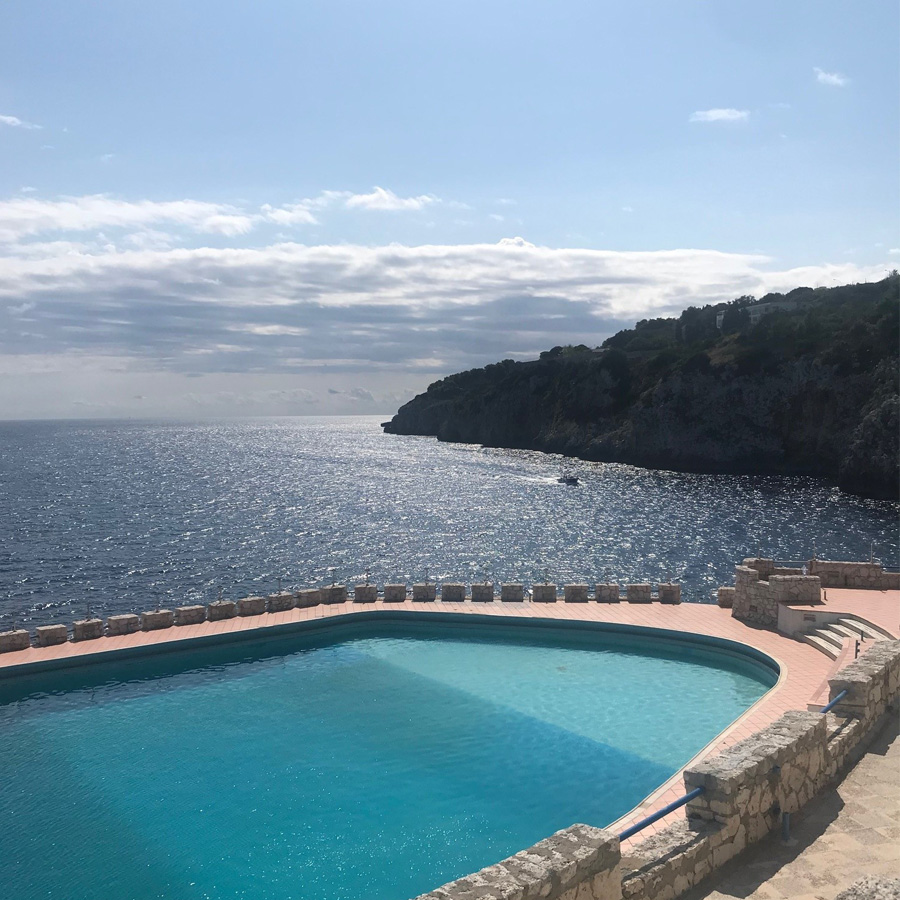 Where to stay: Casa Anita – a charming little property  in the pretty village of Ortelle
Spiaggia di Torre Canne
The Spiaggia di Torre Canne has beautifully smooth sandy beaches along the coastline with easy access to the crystal clear blue ocean. It's an ideal getaway for everyone from singles and couples to small or large families with children.
But perhaps best of all, it's not overcrowded during peak season, making this a real hidden gem.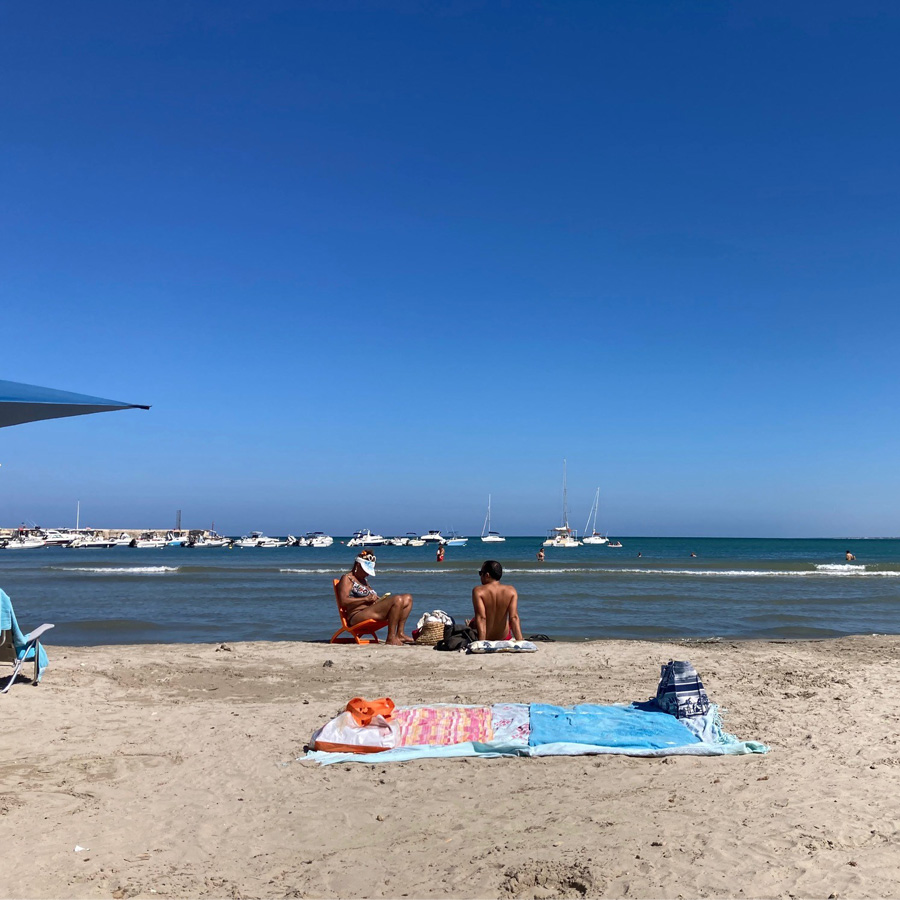 Where to stay: Trullo Gaura – set among the idyllic olive groves above Fasano with breathtaking sea views.
Spiaggia di Torre Pozzelle
Spiaggia di Torre Pozzelle is a stunning, small sandy beach with a smattering of rocks. The sea here can look a little darker in places due to seaweed,  making it a fascinating place to swim and snorkel.
There are delightful bars nearby with refreshments and snacks, and like Spiaggia di Torre Canne, it doesn't get too crowded, giving you lots of space to sunbathe and swim.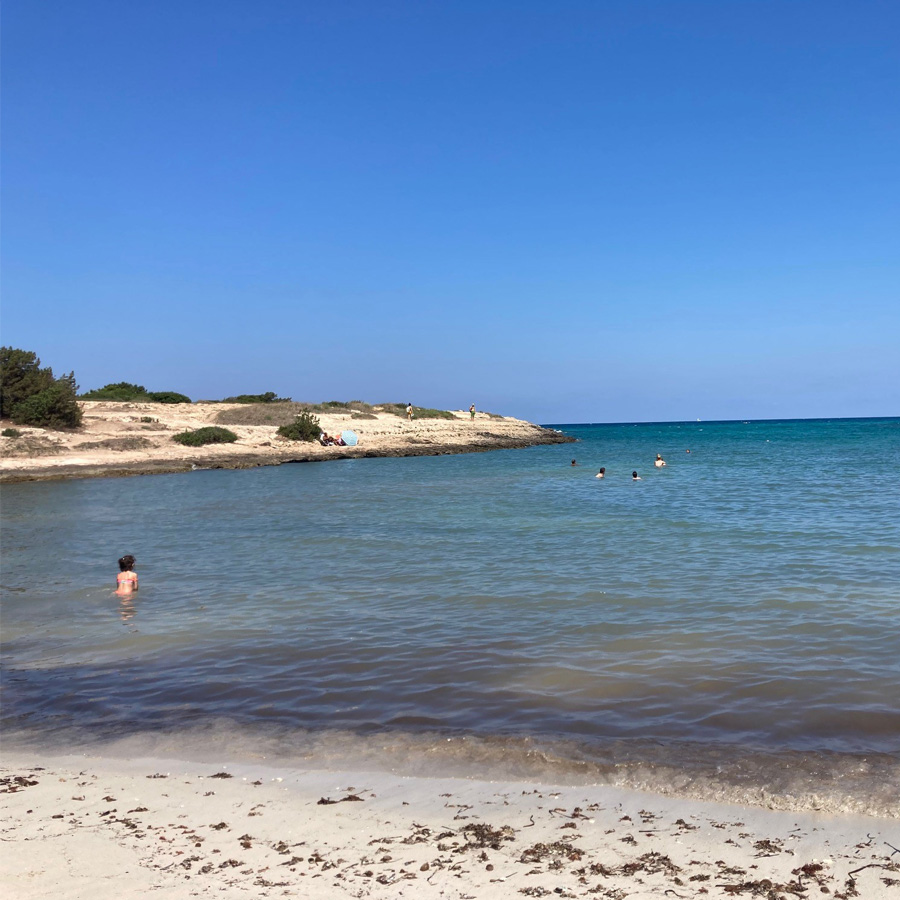 Where to stay: Trullo Pulcino – a chic, spacious  villa with private grounds a large swimming pool and a tennis court.
Spiaggia di Porto Selvaggio
Surrounded by lush forest, Spiaggia di Porto Selvaggio is a destination like no other. It has a small sandy beach surrounded by rocks that'll make you believe you're in paradise.
It's popular with locals, so it can get a little busy in peak season but take a walk through the forest along the coast, and you'll be rewarded with small beaches and rocky outcrops where you won't be disturbed.
And make sure you stay until evening, as it's one of the best places to watch the sunset on the Ionian coast.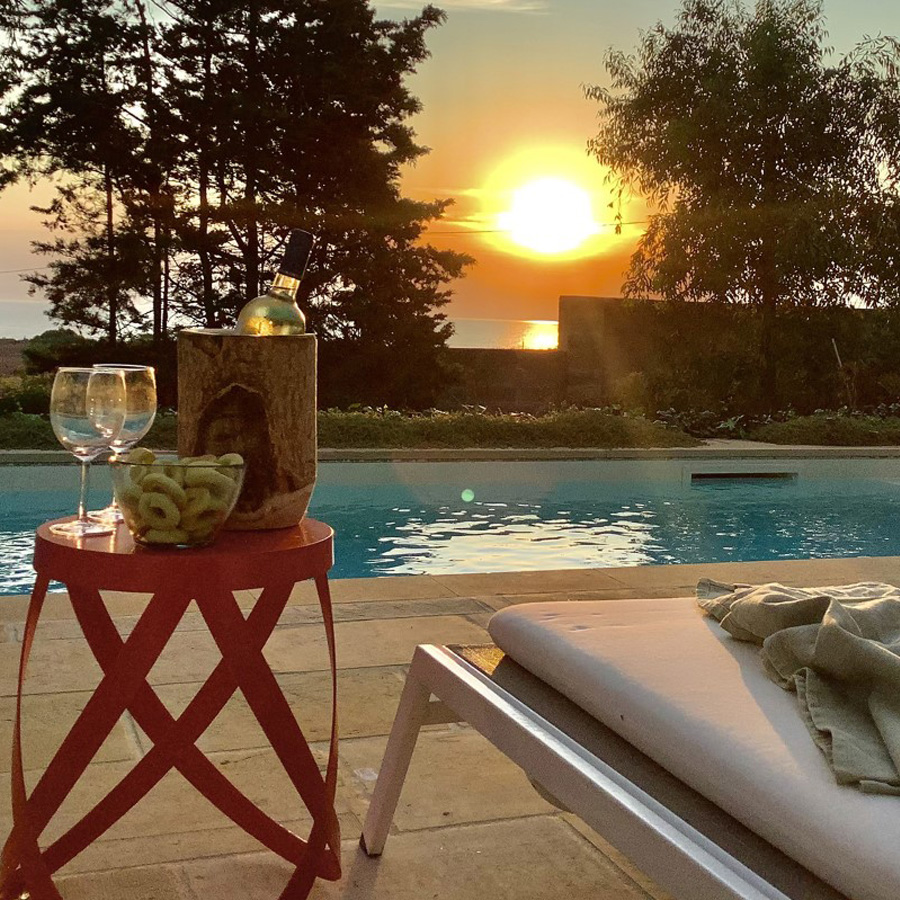 Where to stay: Villa Kubo – a contemporary villa with stunning sea views and a beautiful private pool.
---
Feeling inspired? Then contact Helen, Sarah, Louise or Ian to discuss your next trip to a beautiful Italian swimming spot, or call us now on 01223 460100.