The Ultimate Guide to Winter Packing
Posted on 9 November 2017 in Boutique Hotels, City Breaks, Family & Friends, Italy, Le Marche, Puglia, Romantic Holidays, Rural Retreats, Sardinia, Seaside Holidays, Sicily, Tuscany, Umbria
If you're planning on swapping the drizzle and downpours of Britain to experience your first winter trip to Italy, then you are sure to have a magical trip unlike any other. From the snow-covered peaks of the Alpines to the enchanting Christmas markets, the coming months have never been a better time to visit the country.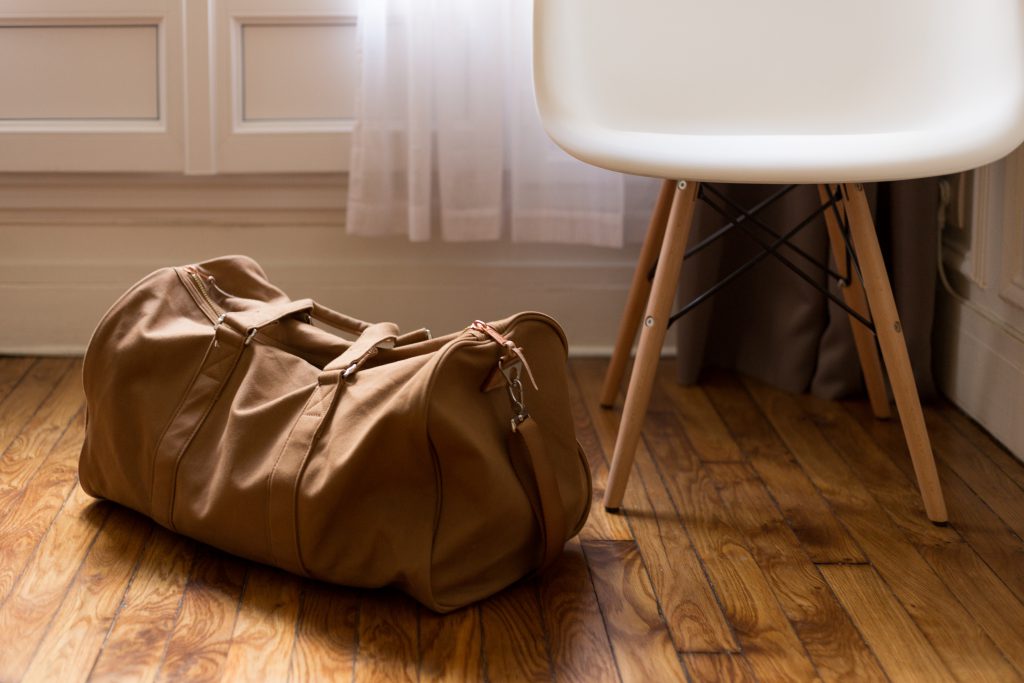 If this is your first time heading abroad over the Christmas period, then choosing what to take with you is a crucial step in planning your winter break. Checking the weather forecast ahead of time will alert you to the sort of temperatures that you can expect, so this should be done before you begin to compile a list of items to pack. The weather in Italy varies depending on the region that you are heading to, from the mild climate in Sicily and Sardinia to the chilly, northern mountain ranges. It also isn't unlikely that you'll experience a sprinkling of snow while holidaying in Italy, so making sure that you've prepared will allow your holiday to run smoothly.
After checking the weather, you're all good to start packing! We've compiled a list of things that we think you should definitely include for your dream holiday, so once you've picked your dream accommodation from our range of Italian apartments, here is a guide on what to bring!
Essentials
There are many things that are essential to pack no matter what time of the year! When the excitement of your imminent trip to Italy hits you, these are the first things that you should begin to gather up! These are the objects that you would carry with you every day, such as your phone and wallet. In addition to these, any travel documents and money that you will need should be next on your list, as well as your ID and boarding pass.
Toiletries
This is one area that remains essentially the same. Bringing some form of sun protection is still important, even if you're not expecting boiling sunshine! If you're feeling sceptical, opt for a moisturiser with some SPF in it, as well as a lip balm to avoid those chapped lips!
Clothes
Making sure you're warm while on your Christmas break is of paramount importance, especially if you're going to be experiencing a drop in temperature. Making sure that you have lots of light, warm layers is the best way to approach packing. Layering up lots of thinner layers allows you to quickly adapt outfits day-to-day. These layers can come in the form of thermal clothing, scarves, gloves and hats, most of which take up minimal space but provide you with maximum warmth!
If you're going to a region where snow is promised, making sure that you have a good, waterproof coat and boots should be top of the list, both of which can be worn on the plane. Making sure that you have at least once decent pair of shoes or boots will ensure that your feet stay warm and dry over the course of your trip.
Other
If you're visiting Italy before Christmas, making sure that you have space to bring back gifts for your loved ones is important. Make sure that before purchasing any additional items to bring back that they are permitted on the flight, as well as making sure that you have enough room to fit them comfortably in your suitcase without breaking or damaging!
Any gadgets, such as your phone, camera or portable chargers, should be packed with the utmost care. Make sure that any chargers or batteries that you will need to charge or use your devices are packed away carefully. It is important to not bring any unnecessary items with you to avoid loss or damage.
Do you have any other items that you think are essential to bring with you on holiday? We would love to hear so reach out to us on our social channels and let us know.