The Best Destinations to Stay in Puglia
Posted on 20 September 2017 in Boutique Hotels, City Breaks, Family & Friends, Italy, Puglia, Rural Retreats, Seaside Holidays
It is a sad fact that tourists are coming to Puglia and leaving a lot of its gems unseen! Whilst many will land in Bari or Brindisi, where the main airports are, most of the travellers will make their way to Salento in the far-south, a trendy part of this gorgeous region, and whilst this place is stunning, there is plenty more to Puglia than this one destination.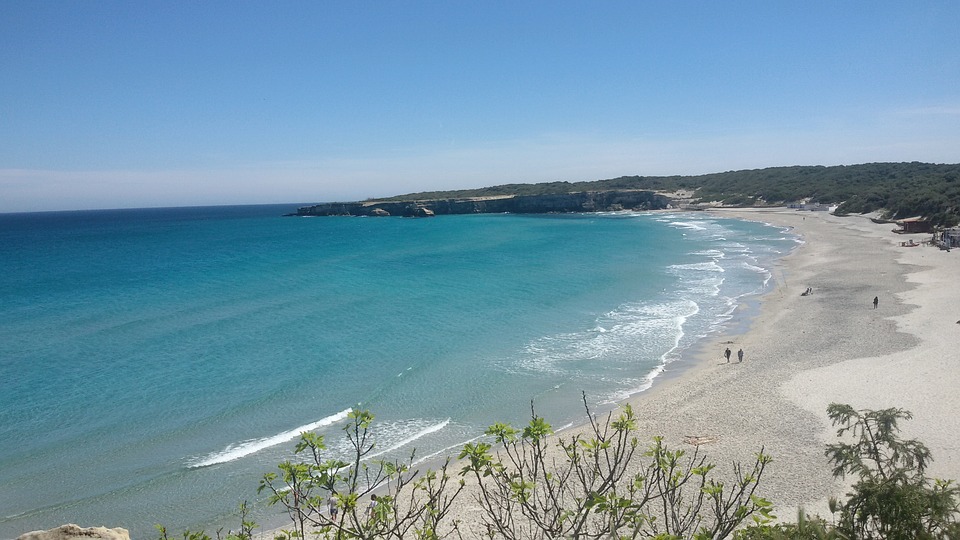 Those who travel to the far south, or indeed to alternative regions, miss out on the true wonders of Puglia that include the hilltop towns, the intriguing coastal towns, the national parks (two, in fact), quintessential vineyards, historical sites, countless olive groves and the largest colony of pink flamingos in the entirety of Europe.
The coastline extends to fringe most of Puglia, with the Adriatic coastline stretching for miles to the east of the region, whilst the Ionian Sea sits to the south. The north does not miss out though, with a number of vast lakes that are home to wildlife and disconnected from the sea by just a few hills and sand dunes.
So, with plenty to see and do in Puglia, the question is: where to stay in Puglia on your holiday?
Bari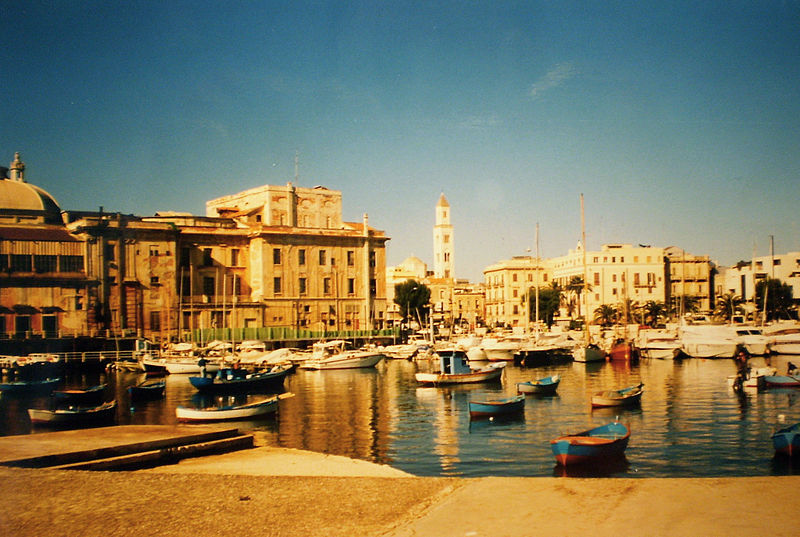 Whilst many are eager to run away from Bari and its airport, those who stay are rewarded with a unique glimpse of Puglia that many travellers miss out on. This port town has a number of qualities that make it a fantastic holiday for those who like to wander through history. The characteristic cobbled streets of the old town by the Basilica di San Nicola take you on a journey through time. This can be topped off with a visit to the 12th-century Castella Svevo (translated to the Swabian castle) and finalised with a bite to eat. We recommend sampling the ciambotta, which is a fish-based stew.
Whilst this unsuspecting town is peaceful during the day, Bari is brought to life in the evening with a range of restaurants, cultural experiences and evening classes for those wanting the best of both worlds. Discover the activities to do in Bari in the evening.
If you're interested in Bari, check out the following holiday accommodation: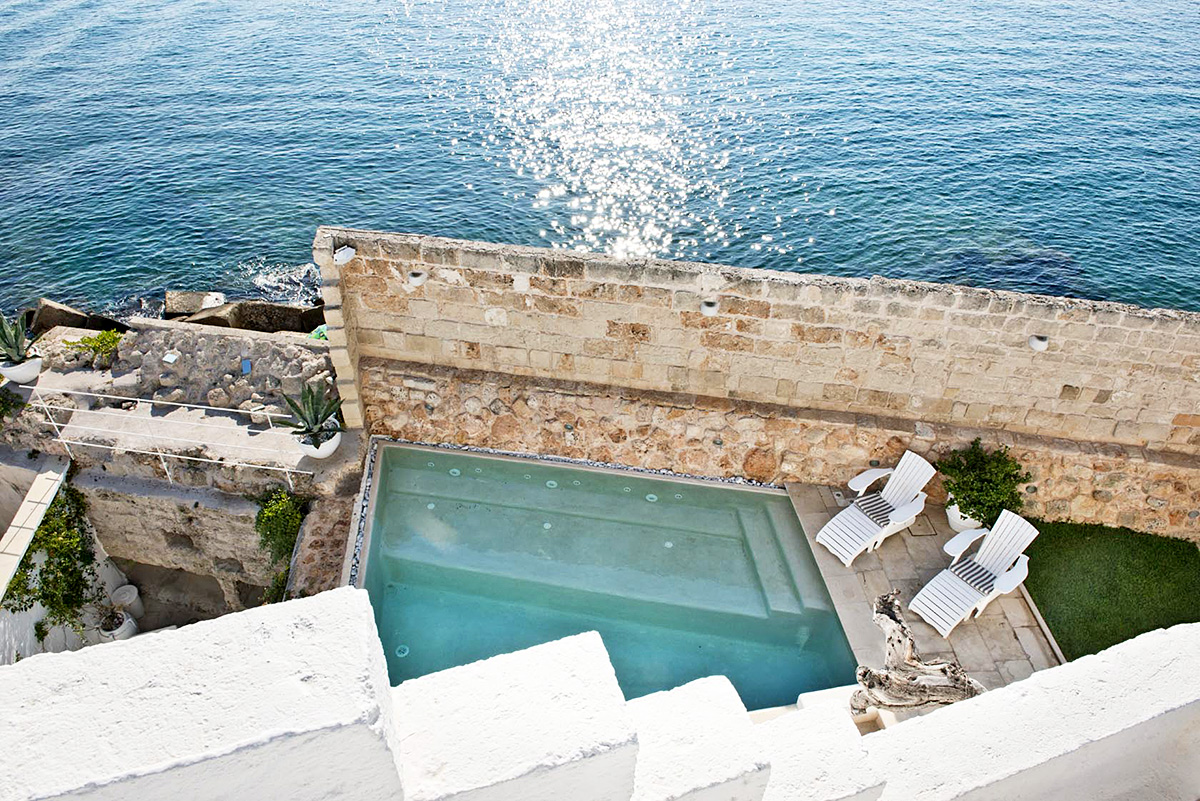 Don Ferrante – sleeps 13. This charming hotel consists of eight bedrooms and a rooftop restaurant and bar that overlooks the sea. The hotel is located right on the sea-front overlooking the charming town of Monopoli.
Alberobello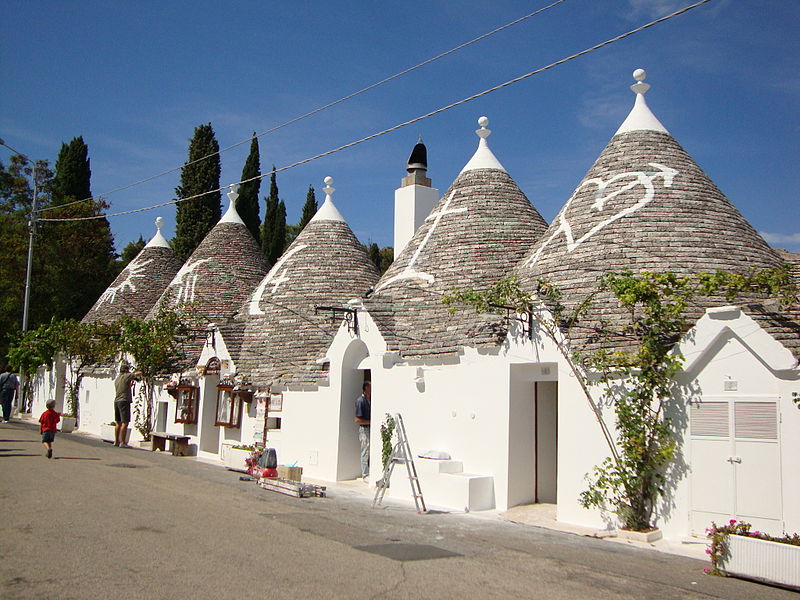 Puglia is home to numerous quaint traits, including the trulli, which are the dry-stone walled huts topped off with colonial roofs. These quirky homes look like something out of Tolkien's 'The Hobbit', and the town of Alberobello boasts around 1,400 trulli positioned in somewhat of a maze of narrow streets. This ancient settlement is well-preserved, so much so that it has been awarded UNESCO World Heritage status.
This white town, as it is coined, is set on its own small hilltop and was home to several historic figures; Locorontondo, Ostuni and Cegile Messapica, to name a few! You can easily while away the day touring this medieval hilltop town.
For those looking for peace and quiet, unique experiences and have a love of history and beauty, look no further than Alberobello. If you're interested in Alberobello, check out the following holiday accommodation: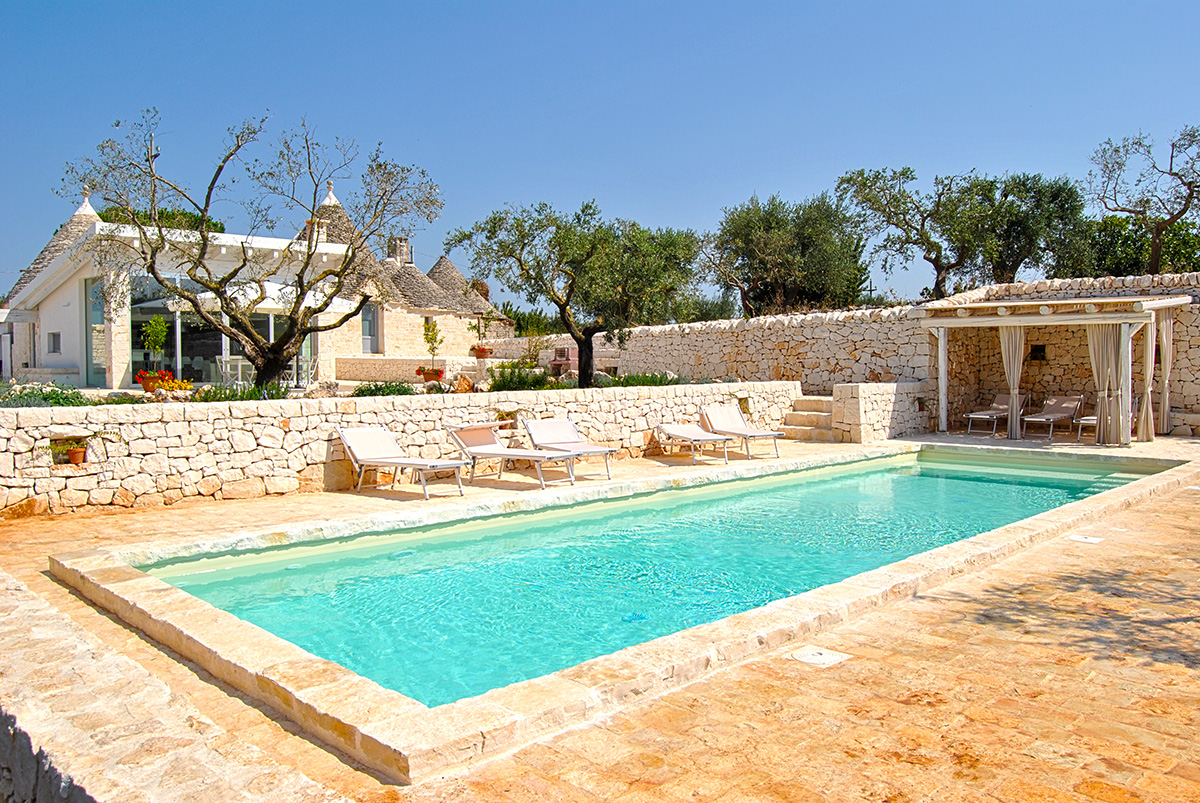 Trullo Terra – sleeps 7. The chic Trullo Terra is set in the tranquil countryside just outside Alberobello. The villa comes with a pool, making it the perfect option for those with children.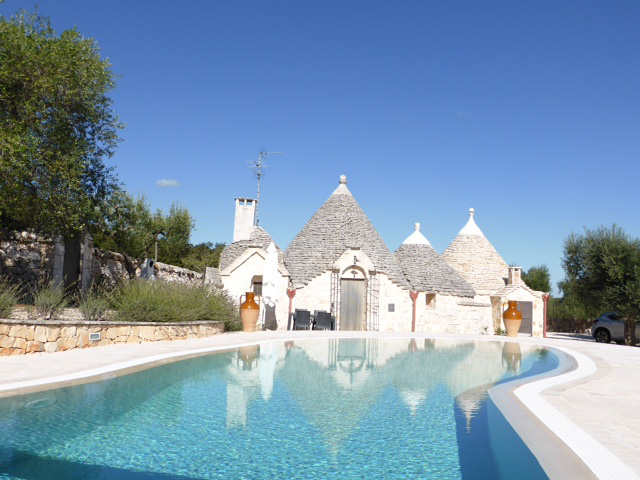 Trullo Bianco – sleeps 5. This gorgeous villa consists of 5 cones and an infinity pool. Located just off a winding lane from the Alberobello town, the Trullo Biano offers true peace-and-quiet!
Truli Hotel – sleeps 20. This great hotel complex has rooms dotted along Alberobello's narrow streets. Each cone is separated into one, two or three bedrooms and equipped with their own shower rooms and kitchens.
Polignano a Mare and Surrounding Towns


White-wash buildings somehow make the crystal waters glisten more, and there are plenty of white-wash buildings in and around the seaside resort of Polignano a Mare. A particular favourite amongst the locals, the Polignano a Mare lies around 20 miles away from Bari, but there are plenty of areas in and around the seaside town that are perfect locations to stay in, including Monopoli and Fasano.
Characterised by its aqua waters that tickle the small coves, and overlooked by the grand, medieval and white-washed buildings where the town merges into the limestone cliffs making for an interesting view on your beach days. The character itself makes this place incomparable to anywhere else in Italy, whilst romance is epitomised in the evenings with a meal in the Grotta Palazzese- a restaurant in a cave where diners can enjoy fine-dining whilst looking over the rolling waves of the Adriatic Sea. This is, perhaps, one of the most unique dining experiences in the world and a perfect place for a magical evening.
If you're interested in Polignano a Mare, check out the following holiday accommodation: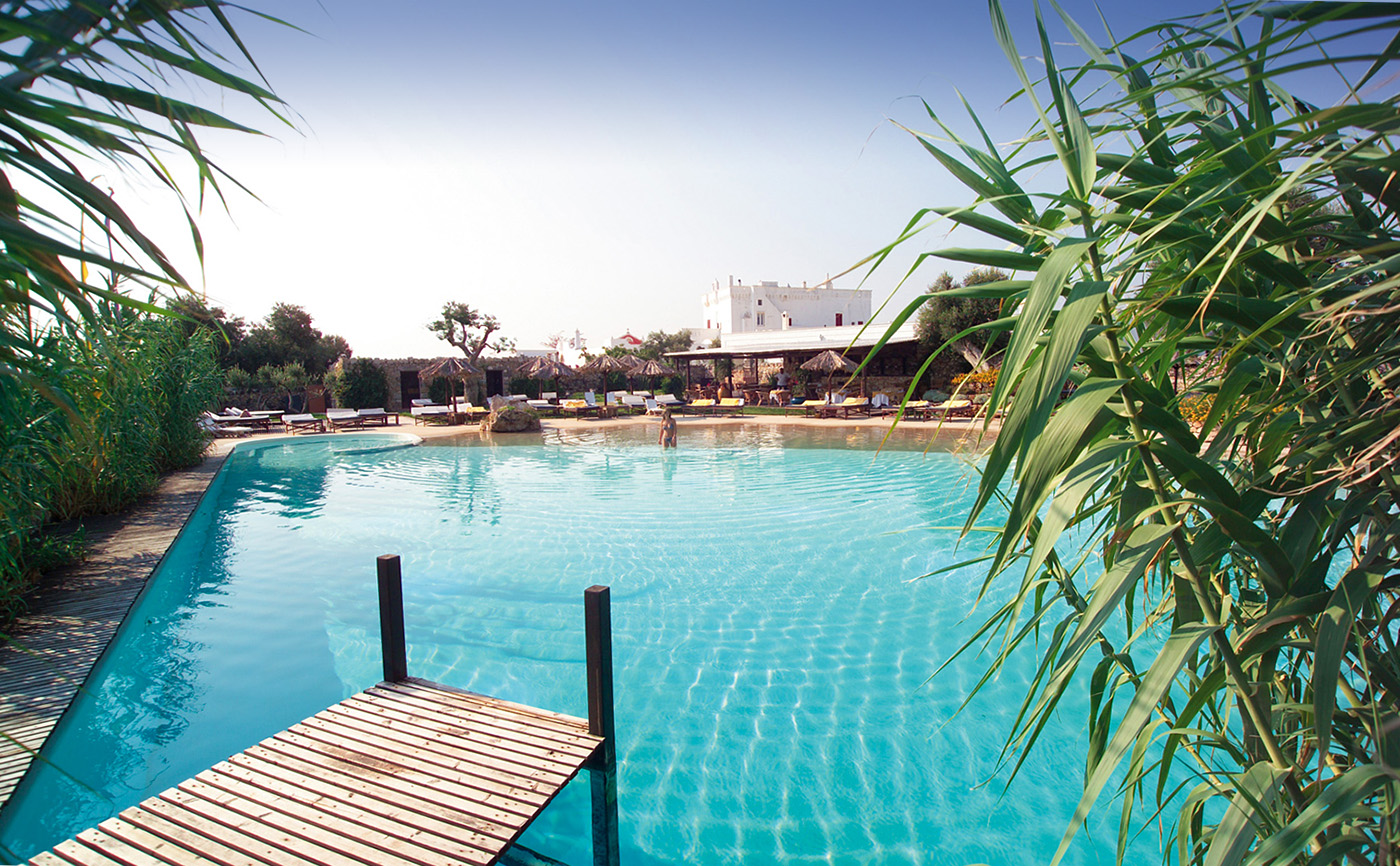 Masseria Torre Coccaro – sleeps 40. Romance and wonder await you at this spectacular hotel; the luxury Masseria is situated in amongst beautiful surroundings and even boasts its own private beach club.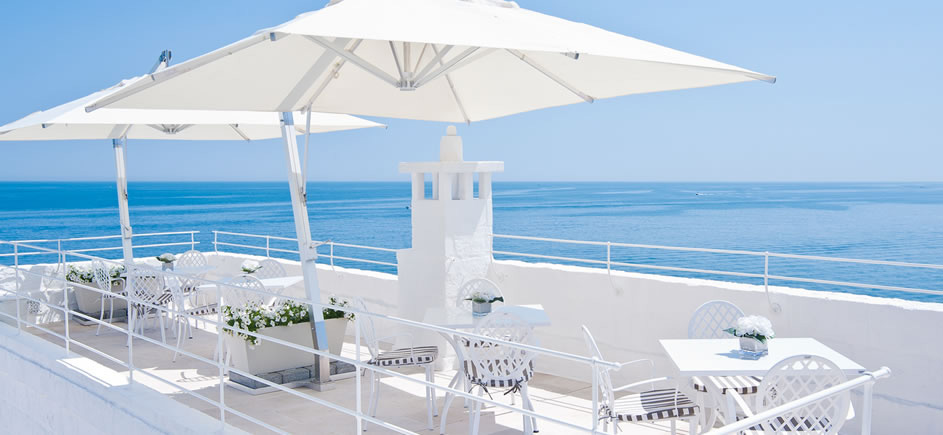 Don Ferrante – sleeps 13. This charming hotel consists of eight bedrooms and a rooftop restaurant and bar that overlooks the sea. The hotel is located right on the sea-front overlooking the charming town of Monopoli.
Lecce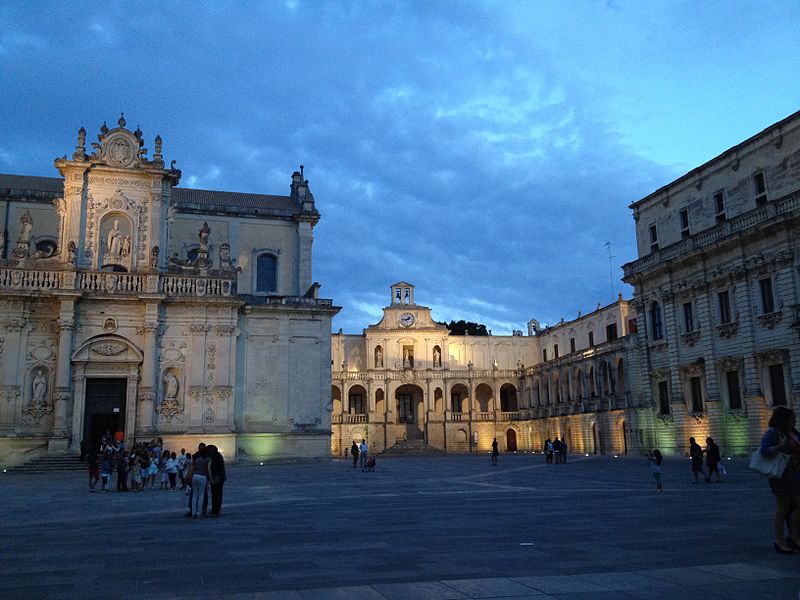 There is no denying that Puglia has an outstanding beauty that cannot be equalled in any other destination, and most of Puglia's beauty is found within Lecce. The 17th-century buildings that stand in Lecce bring a sense of uniformity to the city which many other southern Italian hubs seem to lack. The architecture is that distinctive in its design, with columns, gremlins and gargoyles galore, that it has received is own name, barocco leccese. The city is thought to be that beautiful that 18th-century traveller Thomas Ashe stated that it was the most beautiful city in the entirety of Italy!
Lecce offers its visitors a vibrant but chilled atmosphere, with high-quality boutiques and authentic restaurants. It is also located close to the sea, making it perfect for those who want a combination of city lifestyle and seaside resort.
If you're interested in Lecce, check out the following holiday accommodation: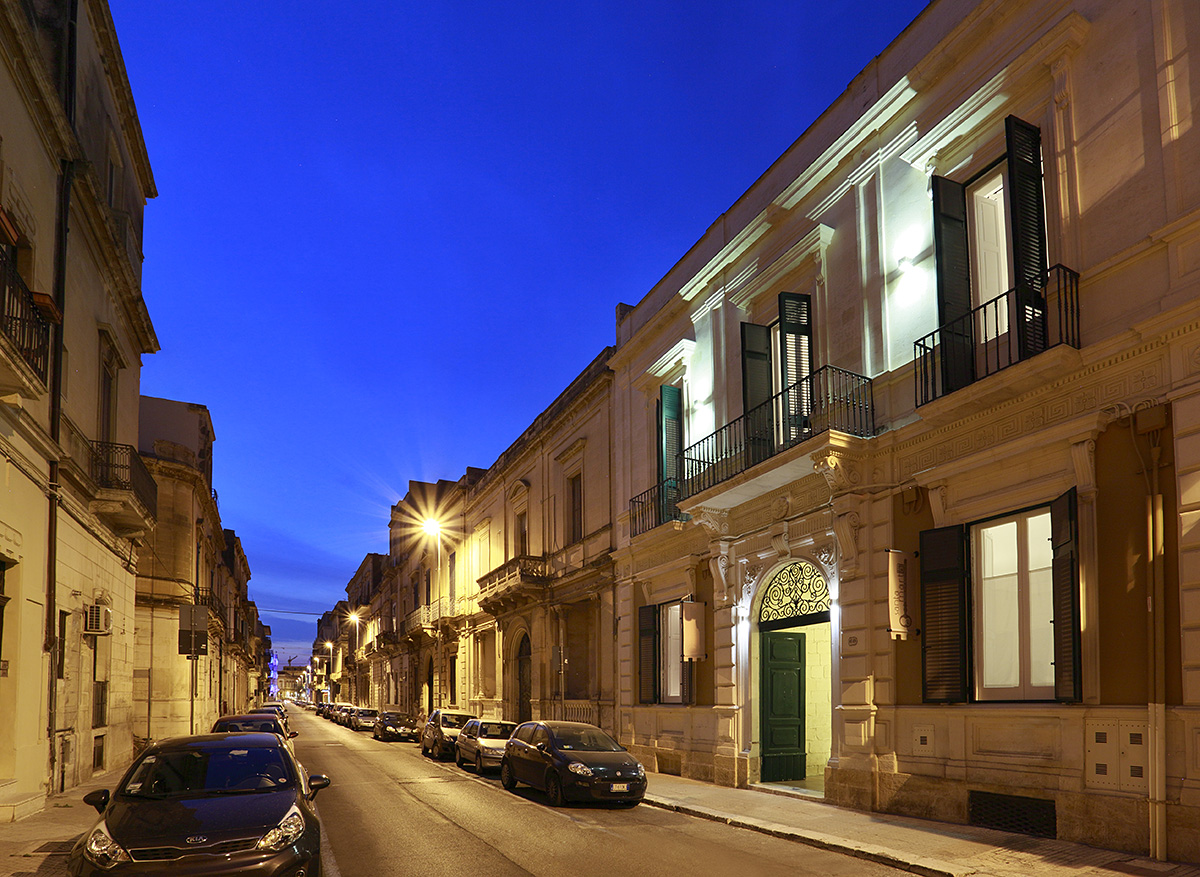 Santa Marta Suite – sleeps 4. Located in the heart of Lecce, explore everything this city has to offer from this comfortable but stylish base.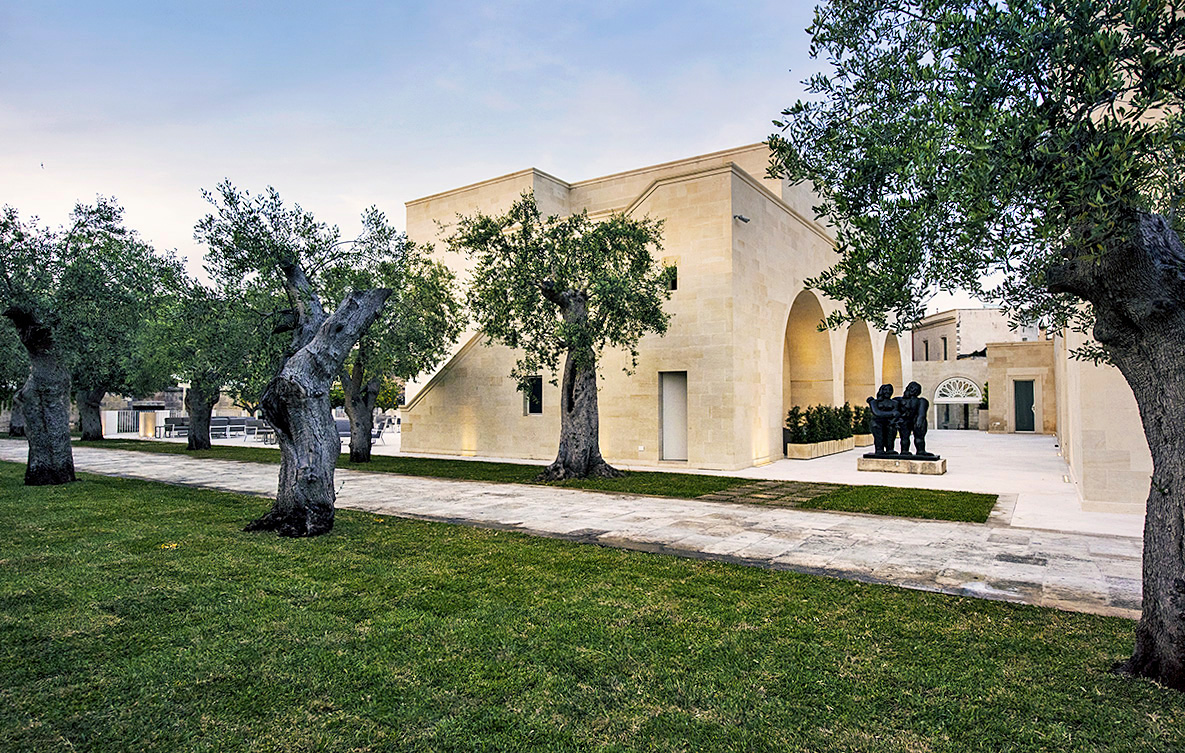 La Fiermontina – sleeps 16. This grand hotel is a lovingly-restored 17th-century villa that offers visitors class and luxury within the ancient walls of Lecce.
If you're looking for more villas in Puglia with a pool or luxury hotels, take a look through our portfolio on our website or alternatively, give our office a call. We will be more than happy to help you find the best accommodation in Puglia to suit the type of holiday you want.
Image credits: Iacopetta and Patrick Nouhailler's