The Ultimate Guide to Visiting Sicily
Posted on 27 February 2020 in Seaside Holidays, Sicily
If you're looking for a warm-weather break like no other, then Sicily is the perfect destination for you! Full of unique locations, culture and sights, there's much for even regular Italian travellers to discover here.
If you're currently considering Sicily as your first taste of an Italian escape, then it could be a perfect choice. Even if you've visited Italy before, our guide is designed to inspire your search for the ideal holiday!
Where is Sicily?
Sicily is technically an island, the largest in the Mediterranean Sea. It is the most southerly point of Italy, off the 'toe' of the Italian 'boot', separated from the region of Calabria by a small body of water known as the Strait of Messina.
Sicily's most south-western point, the town of Marsala, is actually closer geographically to the Tunisian capital of Tunis in North Africa than it is to the Italian mainland. Just off the coast of its most southerly point, meanwhile, sits the Mediterranean island nation of Malta.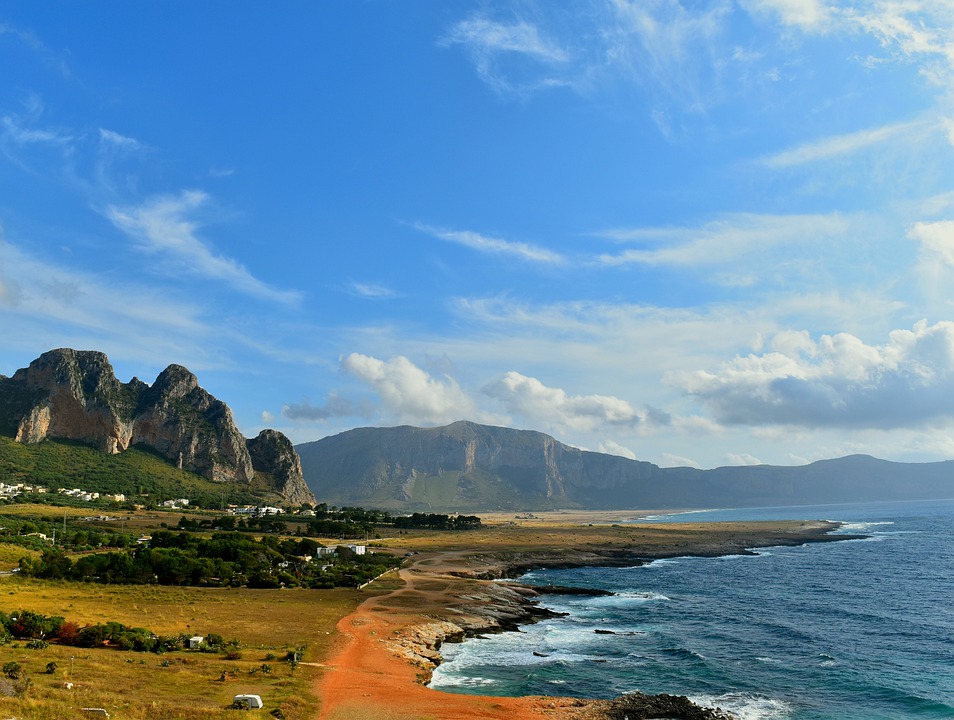 The Best Time to Visit Sicily
Due to its geographical location, Sicily experiences some of the warmest weather in all of Italy. The summers are known for their dry heat, particularly in the south-west where temperatures regularly reach over 20 degrees Celsius.
It's unsurprising, therefore, that Sicily is a hugely popular destination for summer holidays. However, it's worth noting that Sicily experiences warm or mild temperatures throughout the year, with the coldest months – December and January – often in the mid-teens.
Often, the best time to visit Sicily is either during spring or autumn, when the perfect balance between pleasant weather and reduced crowds can be found. However, as a warm-weather escape, Sicily can be an enjoyable holiday almost all-year-round!

Travelling in Sicily
As a mostly rural region, the best way to get around Sicily is definitely by car. While major locations do have public transport links, travelling between locations by bus or train can be tricky unless you have a good understanding of the local routes.
Arriving in Sicily
The vast majority of people will arrive in Sicily via aeroplane. There are many small airports across Sicily bust most foreign travellers will arrive at one of these primary locations:
Catania
Palermo
Trapani
Comiso
Catania and Palermo are the two main airports, while some low-cost airlines will fly to Trapani or Comiso.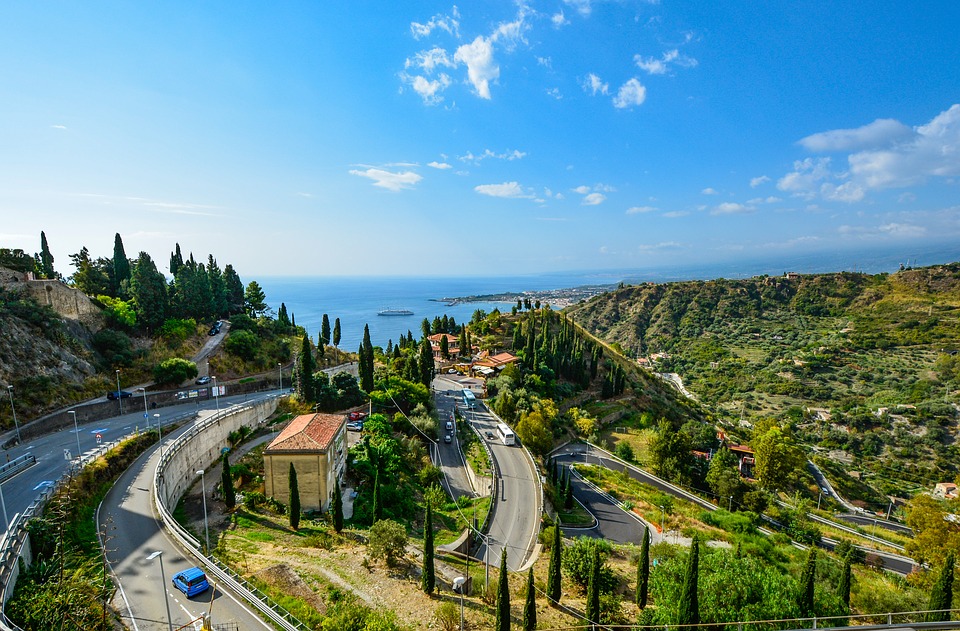 Getting Around Sicily
Many of Sicily's main locations are now connected by motorways (autostrade). For example, a road trip from Catania on the east coast to Palermo in the west takes about two-and-a-half hours.
Much of the Sicilian coast is easily reached, while journeys to more inland locations may take a little longer, so planning your trips is recommended.
Best Things to Do in Sicily
People visiting Sicily for the first time may be forgiven for underestimating just how much there is to uncover on the island! Sicily is a rich land with plenty to discover for all tastes.
Enjoy the Beaches
One of the main draws for Sicily is its beaches. With hundreds of miles of Meditteranean and Tyrrhenian coastline, the island boasts some of the bluest waters you can imagine.
Places such as Taormina are full of beaches to discover, but one of the most famous is that of Scala dei Turchi on the southern coast. Translated as 'Stair of the Turks', it is a stunning beach with striking white cliffs.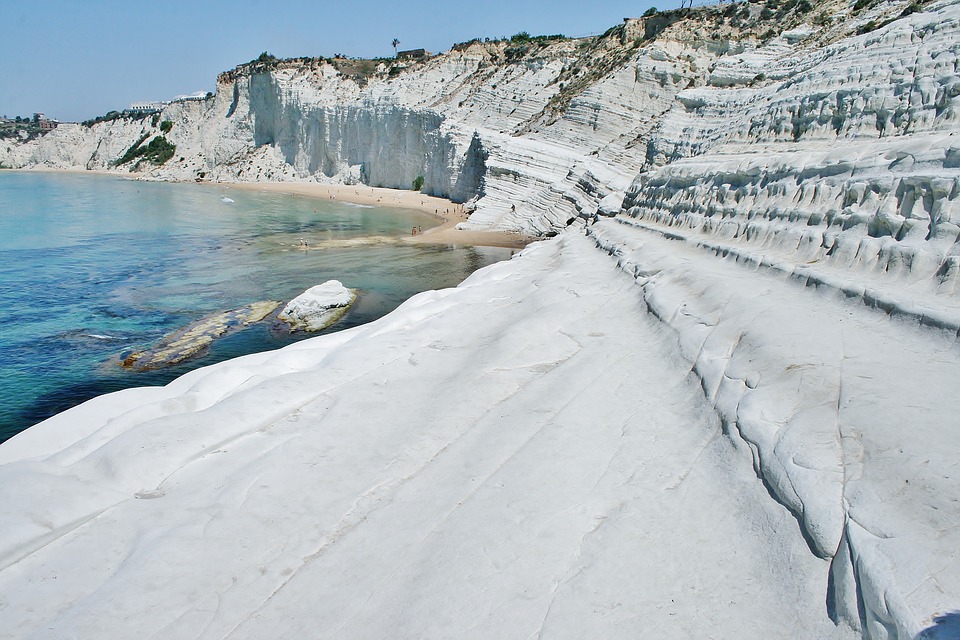 Discover Sicily's Complex History
The history of Sicily is deep, its location in the world meaning it has come into contact with a wide range of civilisations. From ancient Greeks to Byzantines and Normans, remains of some of the world's most significant groups can be found across the island.
Learn more about the history of Sicily.
Explore Multi-Cultural Cities
One of the most eye-catching remnants of Sicily's past is its deep Arabian influence. Once known as the Emirate of Sicily, the culture of Arabian nations can be felt throughout the island.
Palermo is a fantastic example of Sicily's ability to combine multiple cultures into one. A beautiful Italian city full of bazaars, Norman architecture and Roman influences, it's a unique blend of various ways of life.
Enjoy Traditional Communities
Sicily is also full of smaller communities that have retained their Sicilian nature despite growing popularity. Small towns and villages can be found across the island, many of which are notable for their stunning locations, beautiful religious architecture and traditional way of life.
Discover the unique culture of Sicily!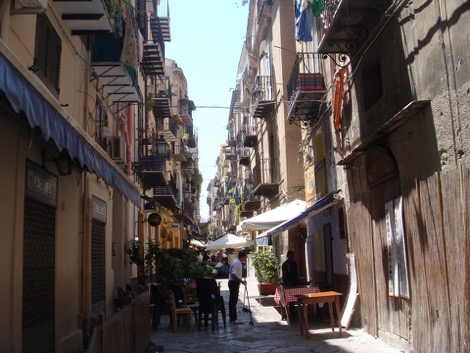 Where to Stay in Sicily
As it can sometimes be challenging to get around the island, choosing the location for your holiday villas in Sicily will almost entirely depend on what you want to do during your stay.
East Sicily
East Sicily is an excellent choice for those seeking an authentic Italian experience, combining both sightseeing and days at the beach.
Catania is the leading destination here, a cosmopolitan city that is a joy to explore. To the north of Catania is Taormina, a popular place combining history and popular beaches. South of Catania, meanwhile, lies the historic Sicilian capital of Syracuse, perfect for learning more about the history of the island.
West Sicily
West Sicily has less major tourist destinations, but that is offset by being the home of Sicily's capital, Palermo, which can easily be a holiday in itself.
Palermo is almost the heart of Arabian culture in Sicily, and there are many small villages in the area that share this beautiful style and are great for exploring.
Southern Sicily
Southern Sicily, meanwhile, is perfect for those who want a coastal escape. While places such as Agrigento are known for their historical value, the south coast of Sicily is relatively sparse, allowing you to escape the bustle of everyday life and enjoy the beautiful blue seas.
Local Advice for Visiting Sicily
Of course, while we have been fortunate enough to fall in love with this stunning region, it always helps to get a few ore opinions! We asked some of our favourite local blogs about what advice they would give for people coming to Sicily for the first time.
Sarah Kearney
Sarah Kearney runs White Almond Sicily, a blog all about her adventures on the island she now calls home!
"Sicily is Italy's largest region and its most varied. You can enjoy beautiful beaches, endless coastlines and offshore islands. It is also an island with a rich history, stunning architecture and it boasts the most amazing food influenced by many cultures.
My top tips are:
Take a step back in time at the Ancient Greek Theatre in Taormina. My favourite time to visit is at sunset after the crowds have gone and just sit and watch the sun crash over the Sicilian landscape.
Indulge in a traditional Sicilian breakfast of ice-cold lemon granita with a warm brioche bun. It will make your taste buds explode.
Explore Arabic and Norman history in the multicultural capital city of Palermo.
Discover Sicily's hidden gems, the Aeolian Islands, each is like a piece of paradise and has its own unique character."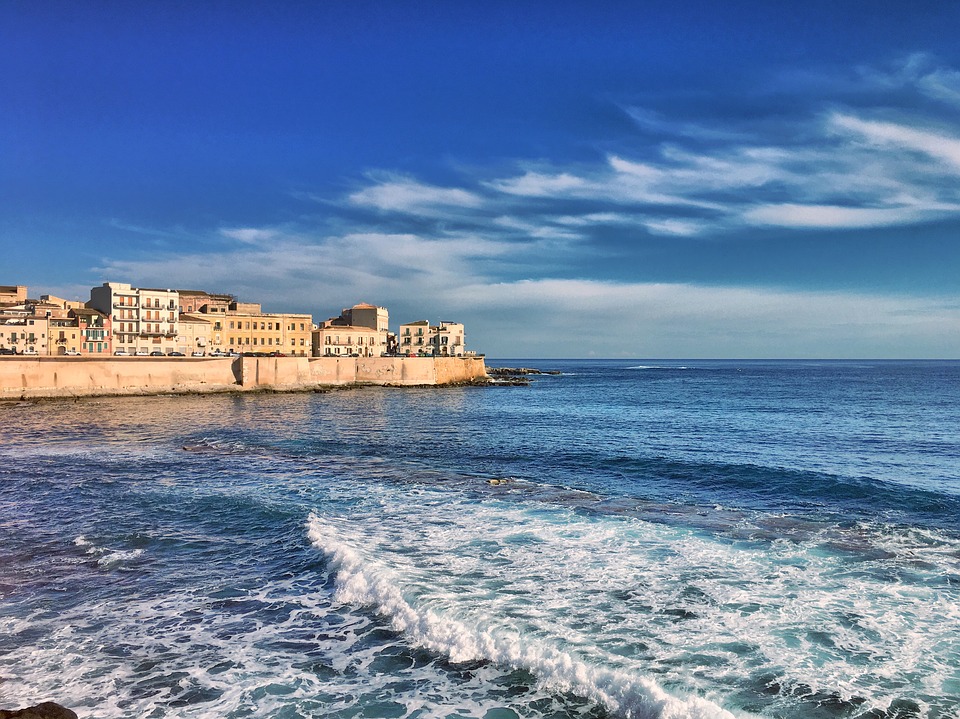 Ivana & Jamie
Ivana and Jamie are the duo behind Wander In Two, travel bloggers who have been to countless places all over the world! Here is what they had to say when we asked them about their memories of their time in Sicily.
"Sicily is an incredible island and the best way to see the sights is to either jump on a tour or rent a car and do your own self-driving tour. You can cover a fair bit of ground in just one week!
Sicily is brimming with history and culture. Palermo's Royal Palace is a wonderful example of Arab-Norman architecture and its Palatine Chapel covered in gold mosaics is stunning. Monreale Cathedral is one of Sicily's beautiful churches and the adjoining cloisters are very pretty.
The Archaeological Sites of Selinunte and Agrigento were the former homes of Greek colonies where you can see ruined and reconstructed temples. Ragusa is a breathtaking Baroque town and perfect for exploring on foot. Catania has a great nightlife and who could forget about the charming resort town of Taormina.
However, no Sicily experience would be complete without trying the food so make sure you seek out some of our favourite treats – Cassata, Arancini, Cannoli, Panelle, Sfincione, Brioche con gelato and the infamous Marsala wine!"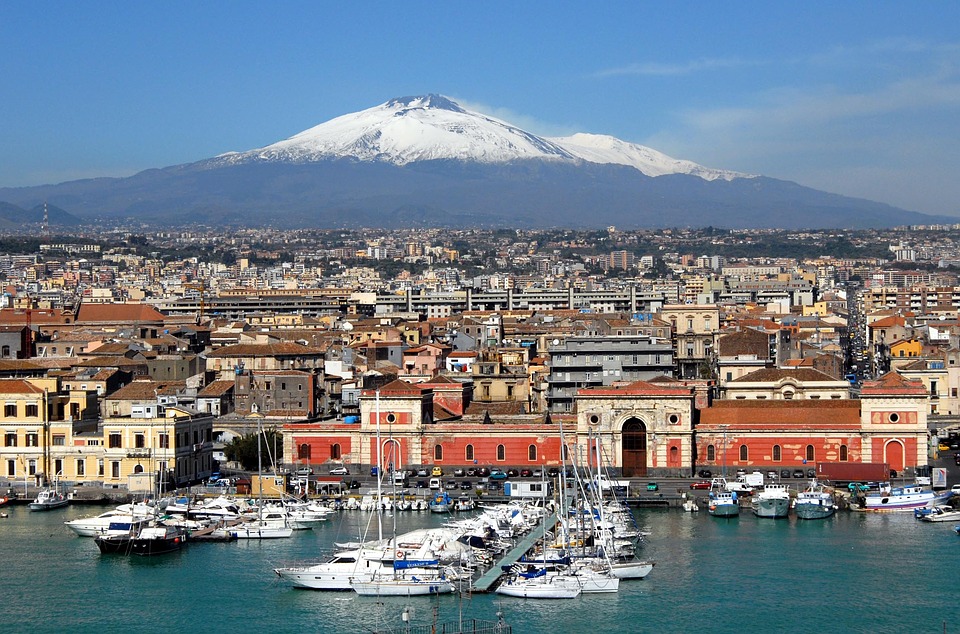 Hopefully, this guide will help you plan the perfect escape to Sicily! If you want to know more, please check out our blog, where you can find tons of information on the island and other regions. You can also get in contact with our experienced team who will be able to provide personal assistance in planning your dream getaway!