Interview with the Owners: Massimo & Donata
Posted on 28 June 2018 in Interviews, Tuscany
Over the past few months, we've been offering you a glimpse into what goes on behind the scenes here at Essential Italy in the form of interviews with the founders and our wonderful villa owners! This month, we interviewed Massimo and Donata, the owners of one of our luxury villas in Tuscany to find out more about their experience as owners!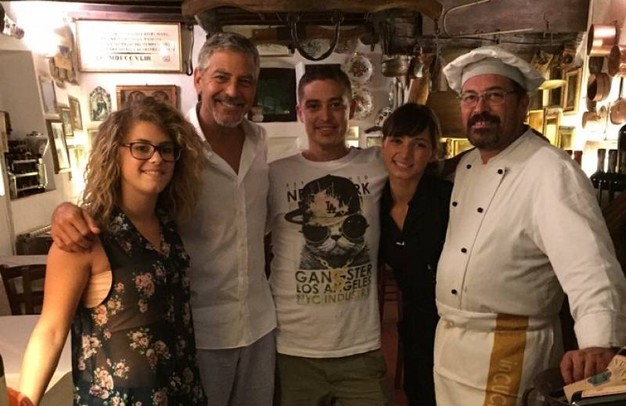 Split into a stunning villa (Villa Donata) and a cosy cottage (Casa Donata), the property features a wonderful private pool and is perfect for large group holidays in luxury. There's a fantastic nearby restaurant, also owned by Massimo and Donata, named La Cantinette di Rignana, which will fulfil your foodie desires! What's more, keeping the passion for food in the family, their son also runs a restaurant specialising in fish named La Cantinetta di Passignano! Want to know more about the people behind the property? Read on to find out…
How long have you owned Villa Donata and Casa Donata?
We found this house in 2008 and fell in love with it, so we decided to buy it and after years of restoration, the first floor was ready. The ground floor was finished in 2013.
What inspired you to rent out your stunning cottage and villa?
Whilst the ground floor was being restored we thought we could rent it for the summer season and go back ourselves to live in Florence and live there only in the winter.
What is it about your properties that visitors love the most?
The location which guarantees peace and quiet all around it.
You also own a restaurant, La Cantinetta di Rignana, tell us the story of how you came to running this fabulous establishment?
We bought the old oil mill in the Rignana farm in 1983 and with a lot of work, passion, care, dedication, attention and much sacrifice we turned it into what it is now.
Which dish would you most recommend from the menu?
A delicious Florentine T bone steak accompanied by excellent Tuscan wines.
What would you most recommend trying whilst visiting Tuscany?
We would certainly recommend a visit to the villages and small towns of which Tuscany has many, finding and trying dishes of the area.
Where is your personal favourite place to head for a holiday?
We leave this beautiful countryside only a couple of times a year to enjoy the beautiful and crystal clear sea on the island of Elba.
What made you decide to host your property with Essential Italy?
The reliability and professionalism of the agency.
If you could offer one piece of advice about an Italian villa holiday, what would it be?
We would suggest always taking a visit to the Chianti region, to give oneself up to nature, to appreciate its natural aspects made of unpaved roads, which lead to olive groves, vineyards and wonderful walks!
Is there anything you'd like to know about being a villa owner? Do not hesitate to get in touch as our team will be more than willing to offer their expert advice!