Meet the Essential Italy Team: Interview with Sarah Sharland
Posted on 27 October 2017 in Interviews, Sardinia
The team here at Essential Italy all aim to make every inch of your holiday as perfect as possible, providing you and your family with a holiday to remember. Whether that is paying attention to detail when offering tips and insider knowledge to their chosen holiday destination or sourcing the finest villas for your next trip to Italy, our team strive to give you an experience that you'll never forget.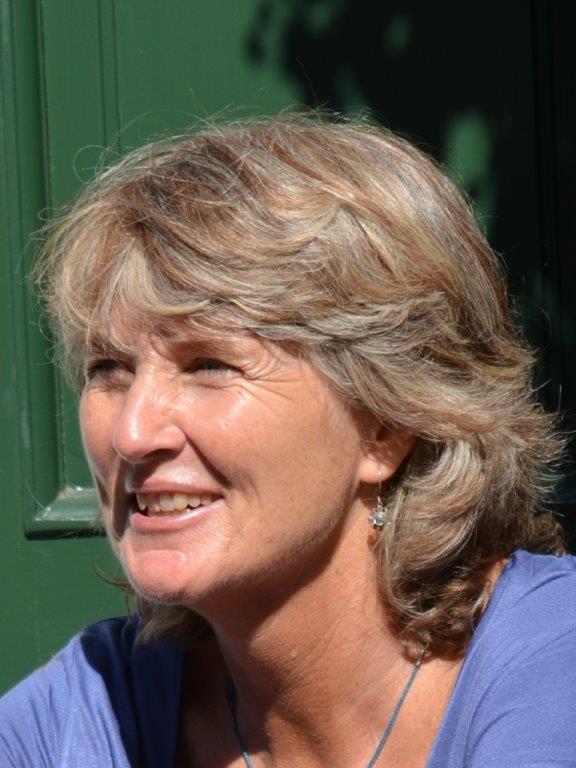 Below, read our interview with Sarah Sharland. Having been an integral part of the team since 2004, Sarah coordinates the Sardinia holiday programme. Her wealth of knowledge of the area stems from her making Sardinia her home over the last 20 years and she can provide some invaluable insight on the area. Read on to find out more!
Can you tell us a little bit about your job role at Essential Italy?
The job covers a multitude of roles. In the off-season, I liaise with owners, find new properties to add to our portfolio, re-contract existing properties and respond to any enquiries that people may have. When the summer months come around, I spend my time whizzing around Sardinia, overseeing the guests to ensure that they have the best time possible whilst staying on the island.
What is your favourite Italian region?
Obviously I am in love with Sardinia, otherwise, I would not have stayed for more than 30 years! However, my next favourite region would have to be Puglia. If I ever had to move, it would be my first choice!
What is the best thing about your job?
Living in Italy is just amazing. However, I really love getting the chance to meet and talk to many of the guests that come to Sardinia. It allows me to tailor their requirements and give them some tips that, hopefully, will make their stay even better!
What do you think makes Italy such a popular holiday destination?
Italy offers its visitors everything; from hot sunshine and sandy beaches to impressive mountains and spectacular countryside, the landscape is incredible, but it also has so much more to offer. Italy has realms of history, super food, and amazing wine! You can literally choose your region according to your requirements and often, you can get far more than you bargained for!
What three things should everyone pack in their suitcase and why?
This really depends on the region, but my most important items to take anywhere in Italy would be a swimsuit, sunglasses and sun cream. I would advise people not to bring too much, as then you can fill your bags with some local goodies to take home.
You've lived in Sardinia for more than 20 years, what is your favourite thing about living there?
Well, the nine or ten (sometimes more) months of sunshine definitely help, but probably the way of life is my favourite thing. The pace generally is a little slower, and there is always time for an espresso, ice-cream or a glass of wine with a friend, however late you're running!
Give us an interesting fact about yourself.
I have five Welsh Border Collies – the "mamma" being a pedigree and the puppies not quite pure, but very beautiful – oh yes, and a very lovely cat.
What piece of advice would you offer families hoping to travel to Italy for their next holiday?
Contact Essential Italy. Then we can help you choose the region and best-suited accommodation to your needs. Once we have your requirements, we can then send you a selection of properties to browse – there is something for everyone.
What is one must-see destination that you would recommend to any people about to book their first holiday to Sardinia?
Without hesitation, a day at sea in a sailing boat taking you around the islands of the Archipelago of La Maddalena. Even after 30 years in Sardinia, this day out still thrills me and, if I had the time, I would do it once a week. The scenery and the crystal-clear turquoise waters never cease to amaze me.
Why would you recommend Essential Italy?
I would recommend Essential Italy for our expertise and knowledge of Italy, attention to detail and for our award-winning, excellent service. We pride ourselves on taking the best care possible of our guests from the moment an enquiry is submitted to their return home, post-holiday.
We have a great team of local managers in each region to ensure that there is support and assistance at any time, should it be needed. The number of guests that return with Essential Italy time and time again proves that we have got it right.
If Sarah's interview has piqued your interest in visiting the beautiful region of Sardinia, then why not take a look at our range of luxury villas in Sardinia and get in touch?