Ian's top 5 Italian views
Posted on 22 January 2021 in Italy, Puglia, Sardinia, Sicily, Tuscany, Umbria
Over the past 30 years of living in and visiting Italy I have travelled to all corners of the belpaese and here I have narrowed down the hundreds of amazing vistas down to my 5 top bellavistas:
Porto Rafael – Sardinia
I have spent so many summer weeks in Porto Rafael that this corner of paradise holds a special place in my heart. Seeing my children, nephews and nieces grow up on these beaches has been wonderful. The terraces of Casa Wasa, Rosetta and Casa Rafael (and many more) are all magical seats from where to yacht-watch and soak up the beauty.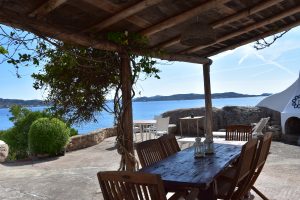 Metato – Tuscany
My personal favourite place to stay in the whole of Italy. This view is a veritable picture postcard. Changing with not only the seasons but on an hourly basis. The morning brings the early mists rising from the valley below, daytime the bright greens of the woods and the shimmering Mediterranean Sea in the distance and the evening the stunning twinkling lights of the bustling towns below of Camaiore, Viareggio and the hamlets which dot the hillsides. Stay at Il Fico, Casa Magiona, Gallinaio, Panorama or the stunning Villa Eremo and you will never regret it!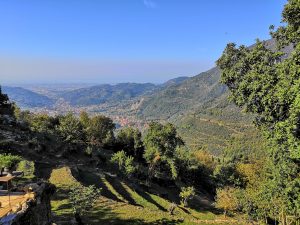 Villa Donnafugata – Sicily
Open wide views greet you upon arrival at these two villas. The beauty here not only lies in the stunning vistas across the countryside but also in the amazing detail of the gardens. The owner, Bruno, has invested hours and hours (and thousands of euros) in his huge garden. Carob trees and natural planting all combine to create a delightful place to relax after a day out in one of the stunning towns of south-east Sicily (Noto, Ragusa, and Modica being just a few).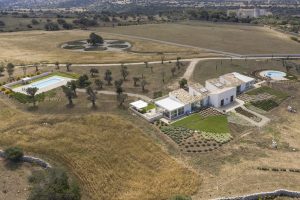 Olive Groves- Puglia
When thinking of Puglia my mind immediately conjures up memories of mile sand miles of olive groves, century old trees as far as the eye can see. This region, in my opinion has some of the best cuisine to be found in Italy and at the root of most dishes is the seriously fine olive oil. Wandering the countryside amongst these trees takes me back in time and almost turns me into a tree hugger!
From the pool at Trullo Gaura the view provides a sea of olives to soak up.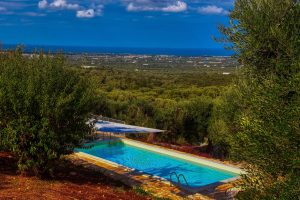 A plate of Papardelle al Cinghiale – Umbria
Without fail I make a bee line for a local trattoria when in Umbria or Tuscany and order up a delicious plate of Papardelle al Cinghiale. Fresh pasta and this wonderful ragu immediately place me firmly in the heart of Italy and my taste buds make me feel at home. The sight of this dish always fill me with delight!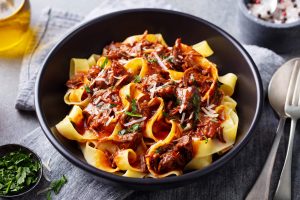 ---
Feeling inspired? Click here to contact our travel experts and discuss your next trip to beautiful Italy, or call us now on 01223 460100