5 Must-visit Villages in Sicily
Posted on 10 September 2018 in Sicily
Sicily is home to some of the most beautiful sites in Italy, with gorgeous beaches, dramatic landscapes and a plethora of charming towns and villages scattered all over the island. But aside from the obvious tourist traps, where else should you visit during your holiday to Sicily? Here at Essential Italy, we've listed just five of our favourite towns and villages that provide the perfect day trip full of things to see and do, to help you have a holiday of a lifetime with us.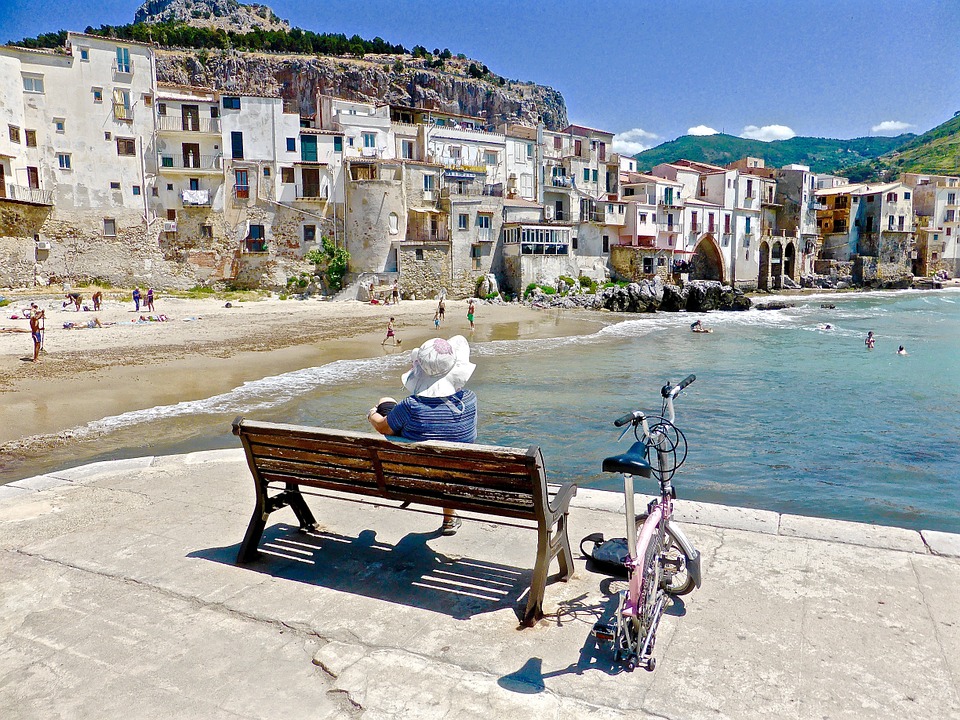 Cefalù
Located just 70km from the capital Palermo, Cefalù is one of the most beautiful villages in Italy, and as such proves hugely popular with visitors. It's home to both beautiful beaches and one of the greatest Arab-Norman architectural masterpieces. The destination is dominated by a monumental rock that rises some 270 metres in height and is known to the Phoenicians as 'promontory of Hercules', and boasts the Temple of Diana, which is linked to the worship of water. The squares, streets and historical buildings of this town are postcard-worthy, and make the perfect backdrop for your holiday snaps; it's easy to see why director Giuseppe Tornatore set much of his film Cinema Paradiso in this idyllic spot. Cefalù is ideally located just above the Madonie National Park, which boasts some of the best walks and hikes on the island. There's plenty of fantastic restaurants serving fresh seafood and a holiday here means you'll never be short of things to see and do, but be warned, chances are others will also see the allure of Cefalù and you won't be alone.
Erice
A myriad of winding streets and quaint squares that are full of character, Erice is the perfect way to spend the day as time passes you by, sipping coffees and people-watching until your hearts' content. The centre of the town is bordered by various castles, palaces and viewpoints, each as jaw-droppingly spectacular as the next. The town is often referred to as 'the city of a hundred churches' which is telling of its vast historical context through time, although in reality, there are not as many as that, there are still many that should be visited. For those after a little more activity, there's lots of hiking fun to be had in Erice, including a trail that takes to the summit of three churches, St. Maria Maddalena, St Ippolito and Santa Maria Maggiore. It's said that the path is easy and beautiful, making it suitable for families of all shapes and sizes. Don't miss your opportunity to taste the famous sweets of Erice during your stay, which are marzipan-flavoured sweets stuffed with preserved cedar.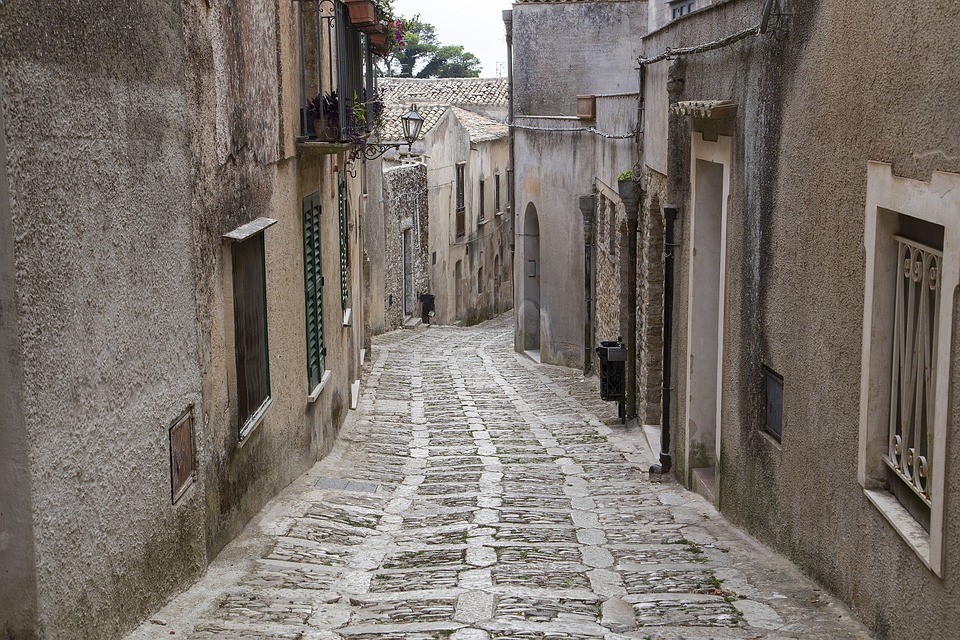 Savoca
Savoca is a village located in the north-eastern part of Sicily, between popular destinations Messina and Taormina. Set amidst an idyllic hillside location, the castle is overlooked by Catello di Pentefur, a ruined castle, and contains a number of small, charming churches. There are various bars and eateries for you to visit, including The Bar Vitelli, which boasts a balcony dotted with tropical plants and was featured in Francis Ford Coppola's famous film 'The Godfather'. Another attraction of note is the Cappuccini Monastery, which features an impressive collection of 32 ancient mummified monks in their catacombs, some of which date back to the 18th century. You won't leave Savoca hungry, with an array of local delicacies available for you to taste during your time there. Don't miss the opportunity to try piscistoccu, a cod dish made with olive oil, tomato paste, olives, capers, chilli, potatoes, celery, and a local bread.
Castelmola
This gorgeous hillside village located on the east of the island ticks all the boxes when it comes to location and scenery, boasting extensive views of the Ionian coast, Etna, the Bay of Giardini-Naxos, the strait of Messina, the Cape of S.Alessio and the Calabrian coast. The houses are built around the ruins of a Norman castle, and there are a plethora of historic sites to explore. The square consists of white lava stone and is bordered by shady, tree-lined pavements and the cool urban design in classic Sicilian style will not go unnoticed. Narrow, winding streets are scattered with souvenir shops selling traditional produce, and lead to the village church, which is well worth exploring in itself. Whether you're staying in one of our luxury villas in Sicily nearby and visiting the spot regularly, or spending the day exploring further afield, a trip to the Caffe San Giorgio is highly recommended, where you can take a break with a cold drink and enjoy the panoramic views.
Gangi
This gorgeous town just outside of Palermo found fame after being officially named as the most beautiful village in Italy – a prestigious award amidst tough competition which should give you an idea of what awaits you in Gangi.  There are two fantastic palaces to discover in Gangi with one being the Sgadari Palace. Here, you will find the Archaeological Museum exhibiting rich finds from the surrounding area, the Gianbecchina Art Gallery, the Museum of Weapons and the Ethno-anthropological Museum, which looks at bread-making and sheep-farming objects that characterise the economy of the village. The Buongiorno Palace represents beauty and glory as the residence of the Buongiorno family in the 18th-century. You won't regret a visit to this wonderful town and it's quintessentially Sicilian way of life, although thanks to its sterling reputation and close proximity to Palermo, chances are you won't be the only tourist with the same idea, so visit in the off-season if possible.
We hope you have enjoyed reading about five of our favourite Sicilian escapes, and that it has provided you with some inspiration for places to visit during your stay in our luxury villas in Sicily. For more, don't hesitate to browse our recent blogs, including Hidden Gems in Sicily for some getaways that remain largely undiscovered by the travel guides. Have you got any other spots you'd like to share with other travellers or think we have missed somewhere off our list? Contact us today or comment via our social media channels to let us know!