Cefalu celebrates its patron saint at the Festival of San Salvatore
Posted on 27 July 2016 in Sicily
Every August in the Sicilian coastal town of Cefalu, located near many of our villas in Sicily, the townspeople hold a huge feast celebrating their patron saint, San Salvatore, who is also known as the Saviour of the Transfiguration.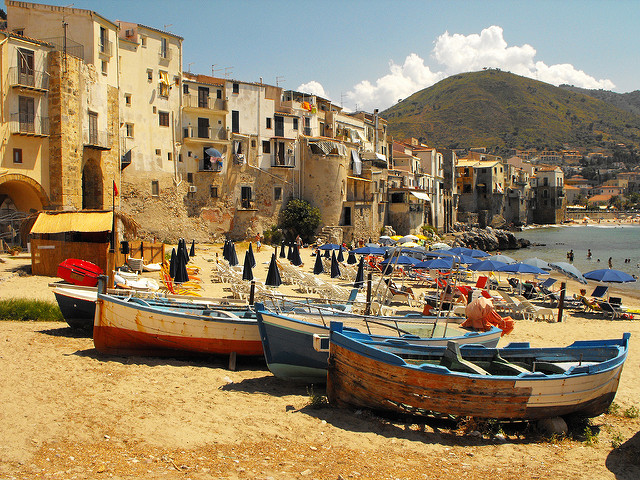 This is one of the town's most popular events, held during the first week of August, and packs in huge crowds, especially on the final day. Mixing sacred worship with good old-fashioned fun for all ages, there are a host of different events that take place during the festival every year.
San Salvatore is heralded during the Festival in a grand procession, where crowds line the streets and even the church bells ring out proudly in his honour. Among the other events helping to celebrate this lively festival are a number of concerts, firework displays and food stalls. A popular dish associated with the festival is Pasta a Taianu, which is made with meat, tomatoes, aubergines and pecorino cheese, and is not to be missed!
The largest and most popular event, however, takes place on the final day. Crowds pile into the town's harbour to watch the unique 'ntinna a mari (sea antenna) competition. The competition involves a pole or beam sticking out horizontally from the edge of the pier, with a flag hanging at its end. Several plucky people take part in this competition, doing their best to reach the flag, but if they fail, they end up falling to the water below.
Image: Miguel Virkkunen Carvalho, available under Creative Commons