A Guide to Summer in Sicily
Posted on 21 February 2019 in Sicily
When we begin planning our summer holiday, our minds are full of crisp blue waters, stunning beaches and picturesque towns that are perfect for an evening stroll. It's no surprise, then, that Italy is one of the top summer holiday destinations! With so much unique culture, excellent weather and stunning locations, Italy is the perfect place to spend your summer break.
The island of Sicily is a particular delight during the summertime. The largest island in the Mediterranean Sea, this region of Italy boasts an array of beaches that are the perfect resting place. However, there is also heaps of culture and history on this island, making it an excellent place to visit for people of all tastes!
Summer Climate in Sicily
Sicily is the perfect location for sun-worshippers, as few places get as good weather as the island! Thanks to its southerly location, Sicily experiences average temperatures of around 20 degrees throughout June, July and August. The region also experiences little rainfall, especially during June and July.
A big draw for this region is also the temperature of the seawater during the summer months. Between June and August, the average temperature for the Mediterranean water can be anywhere from 22 to 27, making a dip in the blue sea especially delightful!
Top Summer Activities in Sicily
No summer holiday would be complete without a visit to the beach, and in Sicily, you are truly spoilt for choice. The entire coast consists of hundreds of miles of golden beaches, some hugely popular and some hidden gems perfect for a romantic day away from the crowds. The Scala dei Turchi is one of Sicily's most talked-about locations, a geological marvel consisting of white rock steps leading into the crisp blue water, flanked on each side by gorgeous sands.
However, there's more to visiting Sicily in the summer than lounging around on the coast. The island is famous for its incredible architectural history, and the island is scattered with ancient monuments to uncover. Sicily was once under the domain of the Ancient Greeks, and the island is full of temple ruins and forgotten villages that are a joy to walk around on sunny days. One of the top landmarks in Sicily is Agrigento's Valley of the Temples – a rich archaeological site sat atop a hill which includes an Ancient Greek temple dating back to around the 6th century BC.
Beyond the ancient structures, Sicily is also a region full of varied natural beauty, from mountains and gorges to plains that run as far as the eye can see. While on the west coast of Sicily, make sure to visit the Marsala salt pans, an ancient salt extraction site that is still in use today! This method of salt production is particularly proficient during the summer, so there will be plenty of wonderful sights to see and local ingredients to try!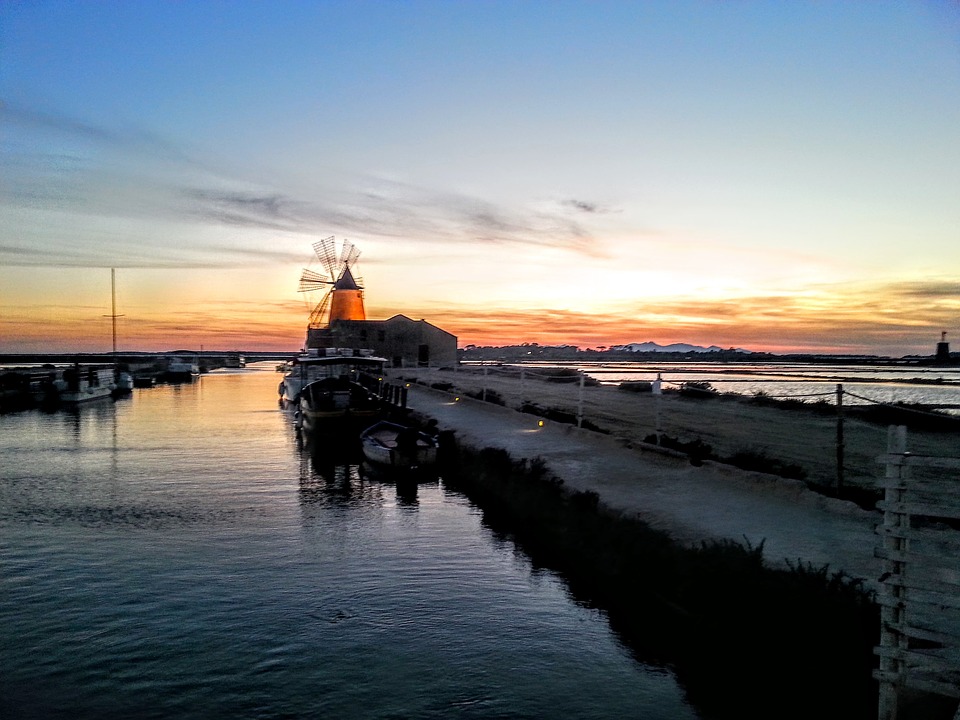 Traditional Summer Foods in Sicily
Italy is famous for its cuisine, and Sicily is no different. A region proud of its local produce, Sicily is renowned for its production of blood oranges, so be sure to try some of these unique fruits during your stay!
If there's one thing Sicily loves more than most other Italian regions, it's street food. During the summer months, the streets of towns and cities across the region become full of vendors selling a wide array of local favourites. The arancini are a particular highlight – originating from the Palermo region, these fried rice balls are stuffed with a range of Italian foods, from pork to mozzarella and tomato sauce. In the summer, you will find a lot more people selling light and refreshing Italian desserts, such as cannoli and gelato, the perfect accompaniment to a stroll through charming Italian streets.
We hope that this guide will inspire you to spend your summer exploring this vibrant, unique region of Southern Italy. With stunning beaches, incredible culture and plenty of sights to explore, you won't regret choosing a Sicily apartment as your base for a summer holiday you'll never forget!