Tuscany for the children
Posted on 30 January 2017 in Family & Friends, Italy, Tuscany
Tuscany for kids is wonderfully varied, and with some practical planning for your family holiday, you can enjoy a choice of creative, educational and fun things to do, see and experience. There are natural coastal places for some days on the beach, urban centres like Florence and Siena to learn about Italian's history and art and a huge number of museums that cater to younger children.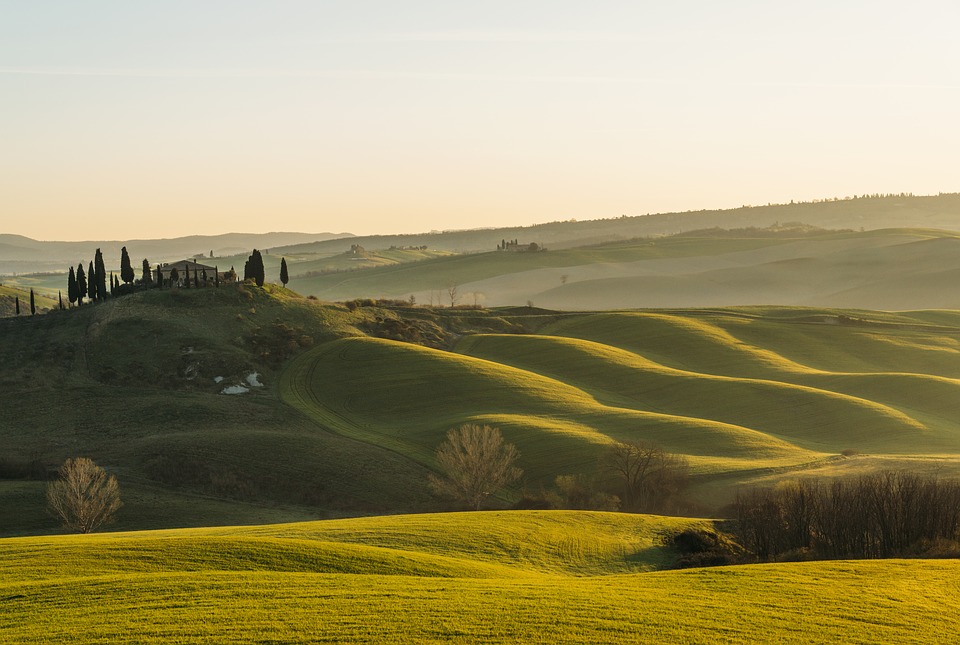 Best regions
Florence has some fascinating museums; interactive ones, creative ones and all catering to children of all ages, and even the adults will enjoy the tours and learning about Italian history or Renaissance art. In Southern Tuscany, it is quite rural but the snowy mountains, sandy beaches and archaeological ruins are fun to explore. In the north-western region of Tuscany, you can explore subterranean lakes and caverns and see the Leaning Tower of Pisa (and take that photo of you holding it up!).
Towers
Italy has a fair few ancient clock towers and bell towers open to the public, which are fun to climb and provide you with breath-taking views of the towns and area beyond. Head to Torre Guinigi in Lucca, counting 230 steps to the top of the 45m-high tower, or seek out the resident ghost of the 13th-century clock tower Torre Civica delle Ore, also in Lucca. The Torre del Mangia in Siena might be better for older children with its steep steps. And of course, there is also the world famous Leaning Tower of Pisa.
Food
A holiday to Italy is not complete without trying some delicious food, something kids can enjoy as much as adults. Try Curious Appetite in Florence and learn how to make gelato, or head to Lari and see spaghetti being made at the artisanal pasta workshop run by the Martelli family. There is also the chance to try making pizza and bread yourself, before dining out at the best restaurants serving the quintessential Italian dish.
Gardens
Tuscany has a lot of beautiful landscapes, farmland and gardens to see and on a hot sunny day, instead of a typical trip to the beach, why not pack a picnic and head to one of the many beautiful gardens close to our family friendly Tuscan villas? There is Parco Sculture del Chianti in central Tuscany which includes a 1km walking trail and lots of strange artwork, or Giardino Dei Tarocchi in southern Tuscany where giant sculptures tumble down the hillside.
Walks
Make the most of Tuscany's rural landscape with short walks around the countryside and coastal regions. In Cortona, there is the Fortezza del Girifalco where kids will love to scramble through the hills to the ruined Medici fortress located at the town's highest point. Then there is the Parco Archeologico di Baratti e Populonia at Golfi di Baratti, where the marked walking trails take you through a vast green park revealing well-preserved prehistoric tombs and a vast green park. Or visit the geothermal park La Biancane, north of Massa Marittima where you can walk through woody terrain and see steam belching out from under the earth's crust and sheltering clumps of sulphur crystals.
Museums
Tuscany's museums are great for kids, with interactive and creative features, meaning the language barrier is no issue. The Museo Galileo in Florence is a popular choice, with astronomical and mathematical treasures and hands-on opportunities to explore how they work. Then there is the Palazzo Vecchio, also in Florence, where you can take guided tours of the family through secret staircases and hidden rooms, learning all about the place and its history. At the Museo Piaggio in Pontedera, you can learn about Italy's iconic Vespa scooter – and probably be tempted to buy one too!
Cool stuff
In Lucca, you can hire a bike and ride along the top of the city walls, or head to the island of Elba and ride the 'bird cage' up to Elba's highest peak. In Val d'Orcia try bathing in hot thermal springs, or go swimming in the natural pools by the springs in southern Tuscany.
Book a stay at one of our family friendly Tuscan villas now and get ready for a fantastic family holiday this summer!