The Top Seven Destinations in Puglia
Posted on 23 July 2019 in City Breaks, Puglia, Seaside Holidays
Located along Italy's south coast, Puglia is a stunning region that is quickly becoming popular with visitors. With the longest coastline out of any mainland Italian region, its stunning Adriatic and Ionian coasts have made Puglia a hugely popular destination, for nationals and tourists alike!
However, there's much more to discover in Puglia than its crisp blue seas. This region is full of traditional culture, architecture and some of the best food in Italy! If you're trying to decide which of our hotels in Puglia to choose for your next break, consider placing yourself near one of these iconic destinations!
Alberobello
One of the most noticeable destinations in Puglia, Alberobello is simply a must-see for anyone staying nearby. A UNESCO World Heritage site, this is one of very few places with Trulli, a form of ancient architecture that dates back hundreds of years and is unique to the area.
The whitewashed stone huts of Alberobello attract visitors from far and wide, but the town has kept its Italian charm. If you're looking for a unique taste of Puglia on your trip, or that perfect Instagram shot, then Alberobello is the ideal place.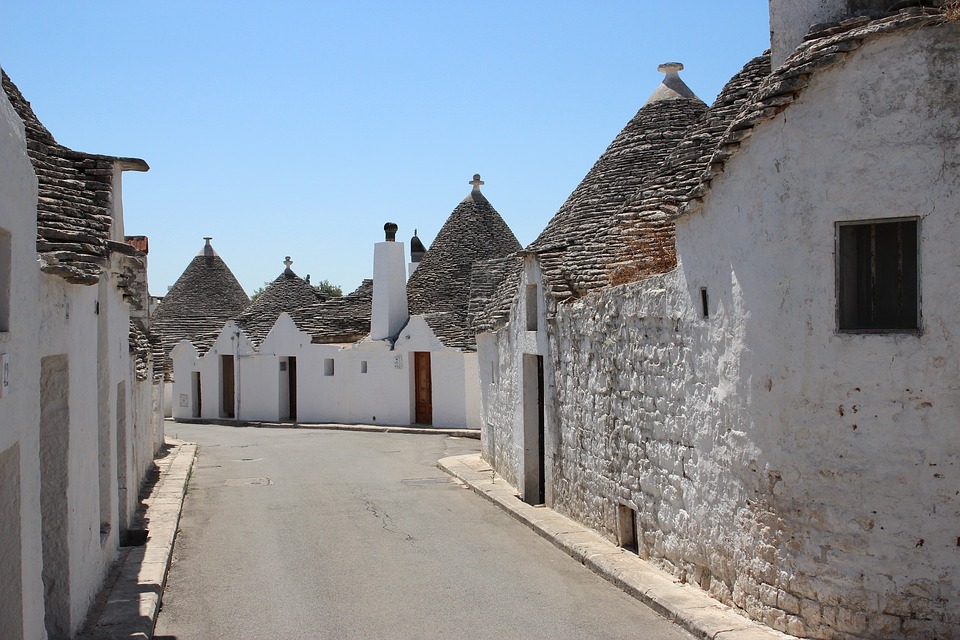 Bari
Puglia's capital city, Bari, is a loud and boisterous location that is perfect for those seeking an authentic slice of modern Italian life. Home to a popular university, the city has a youthful, energetic feel that sees a lot of cultures mix.
While many people skip Bari to visit the region's other major city, there is a charm about this location that shouldn't be missed. A particularly notable sight here is the Basilica di San Nicola, which enshrines the remains of the legendary figure behind Santa Claus. Meanwhile, the city is known to have some of the best nightlife in Puglia.
Gargano National Park
If you're looking to escape the bustle of the cities on your break, then Puglia can deliver that, also. The Gargano National Park, located in Northern Puglia, is a giant swathe of natural land covering over 120,000 hectares and a variety of environments.
The perfect place for a relaxing escape, Gargano National Park also encompasses a selection of charming towns and villages to discover. From scuba diving in the Adriatic Sea to cycling through the Umbra Forest, Gargano is a region within a region, full of discoveries to be made!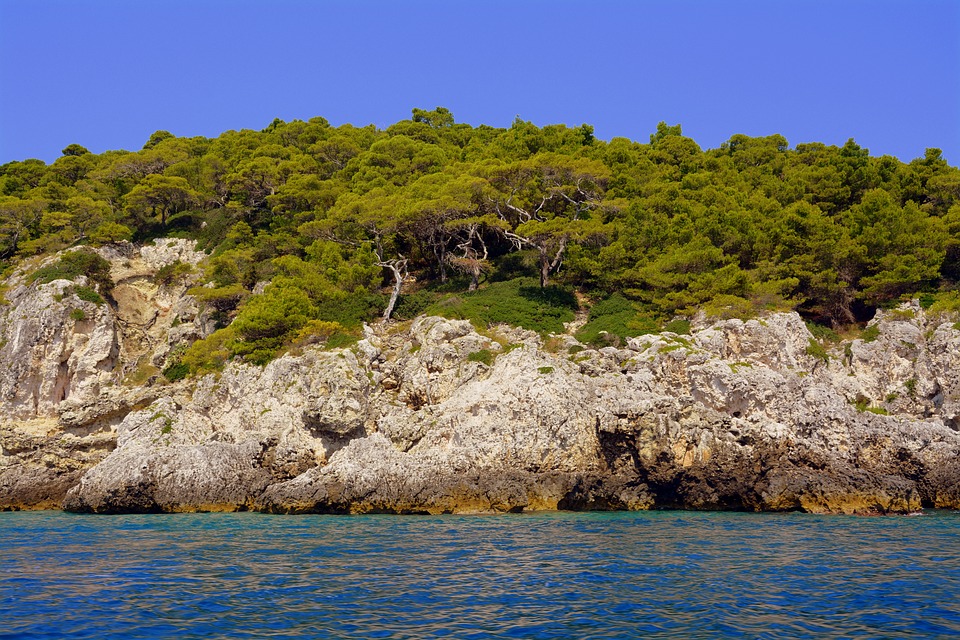 Grotte di Castellana
One of Puglia's most famous natural attractions, the Castellana Caves are a real wonder. Formed over 90 million years ago, it is an expansive karst cave system full of eye-catching stalactites. Discovered in the 1930s, it is now one of the region's most popular attractions.
The Castellana Caves are located a few kilometres from Alberobello, and a guided tour covers about three kilometres of its expanse. The tour will show you around many of the most popular locations, such as The Grave of Castellana and The White Cave, all full of jaw-dropping natural sights.
Lecce
One of Puglia's most popular sites, Lecce is a city full of culture and beauty. Known as 'Florence of the South', Puglia's second city attracts countless visitors with its whitewashed streets and baroque architecture. A beautifully open location, some regard it as Italy's most picturesque city.
There are countless things to discover in Lecce, including the stunning Basilica di Santa Croce and Piazza Duomo. However, Lecce is a delight in the sense that there is something beautiful to discover at every turn! Learn more about the city in our blog on life in Lecce.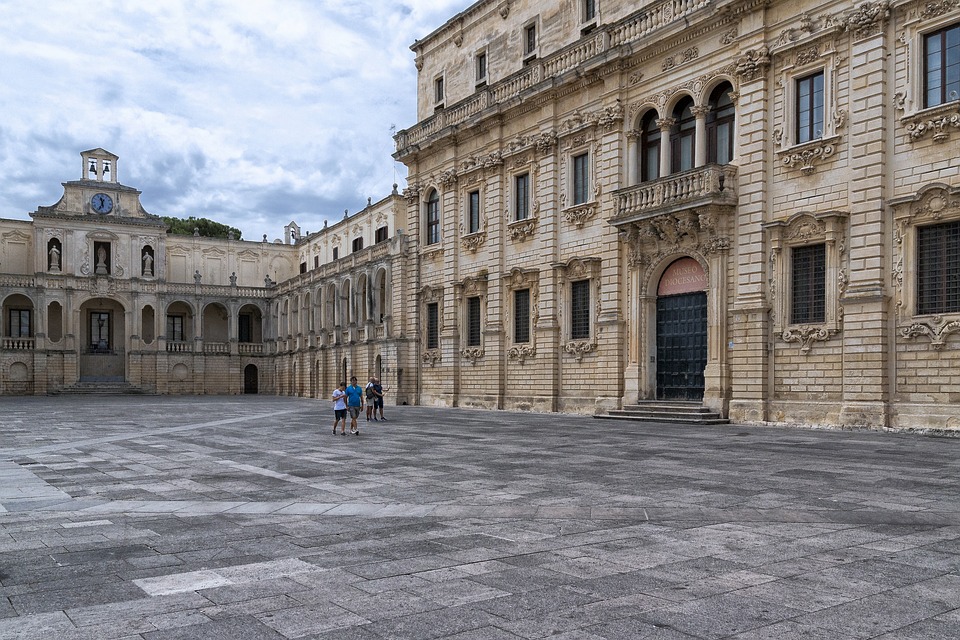 Otranto
If you're looking for that perfect coastal retreat, then Puglia leaves you spoilt for choice. There are a plethora of charming seaside towns across this stretching coastline, and Otranto is up there with the best. Sat deep in Southern Italy, this town has seen many civilisations reach Italy throughout its history, leaving the modern location with a blend of cultures and a slightly gothic past.
There are a few things to discover here, notably the cathedral famous for its skull mosaics and the colourful Bauxite Lake just outside Otranto. However, it's undeniable that the main draw here is the beautiful seafront.
Vieste
Meanwhile, in Northern Puglia, Vieste is another coastal town renowned for its unique charm. A small commune built along the cliffs deep in Gargano National Park, Vieste is one of the region's most popular coastal towns and a true must-visit for anyone lucky enough to be visiting nearby.
The town itself is quite modest, especially in terms of history and landmarks to discover. However, the picturesque views of old houses running along eroding cliffs create a quintessentially Italian image. The picture-perfect town is the perfect location for a day by the beach, an evening with the locals and a late-night stroll through winding streets.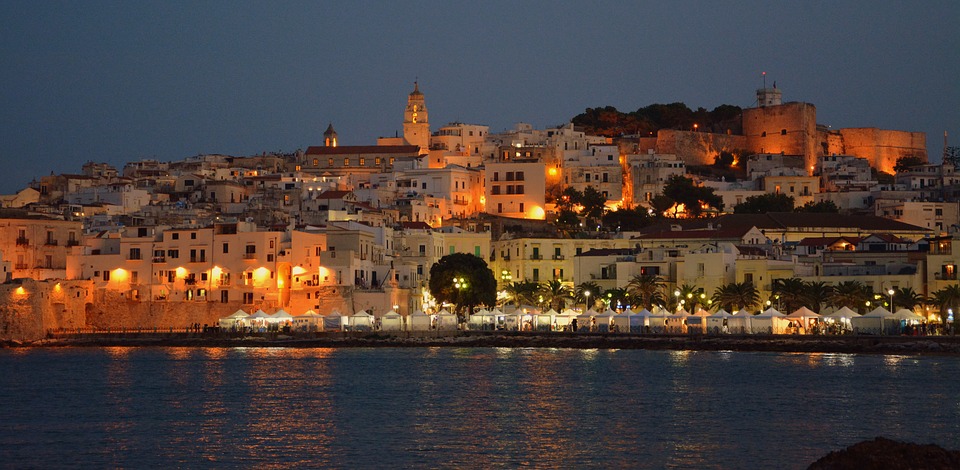 These are some of Puglia's most popular locations, showing the variety and vibrancy of one of Italy's most popular regions! What's your favourite place to visit in Puglia? Join in the conversation on our social media channels or check out our blog on hidden gems in Puglia to discover more!