Summer in Umbria
Posted on 23 May 2019 in Umbria
Found nestled in Central Italy, Umbria is known as the 'country's green heart' for its rolling hills and plentiful wildlife. While popular among tourists, Umbria maintains its historical charm and feeling of peaceful space and doesn't see the hordes of travellers associated with other destinations. A destination to add to your list, whether it's your first time or you're heading back, a great time to visit is in the summer. While the list of things to see and do is extensive, we've compiled an essential guide to summer in Umbria to help you start planning your Italian escape.
Umbria's Weather In Summer
Described as either continental or Mediterranean, Umbria's weather in the summer is considered warm and dry with clear blue skies. Pleasant all summer, the hottest month is July with an average temperature of 24°C and a maximum around 30°C. Rain is rare in summer so you can plan your trip confidently knowing you will have the weather to enjoy your itinerary.
It is also worth noting the air in Umbria feels particularly clear and fresh. It is also non-humid and containing low levels of pollution, which feels fantastic on long walks and at night.
Things To Do In The Summer
No holiday would be complete without culture, and Umbria delivers. Fascinating history, delicious food and beautiful scenery is in abundance here; we don't think you will struggle to find what you're looking for!
For days of history and learning, we recommend visiting Perugia, the regional capital. A modern city with a medieval centre, there are many restaurants and art galleries to be found here. Gubbio is the country's oldest town and one of the most beautiful. Here you will find Gubbio cathedral, built at the end of the XII century its ancient walls are still open to visitors.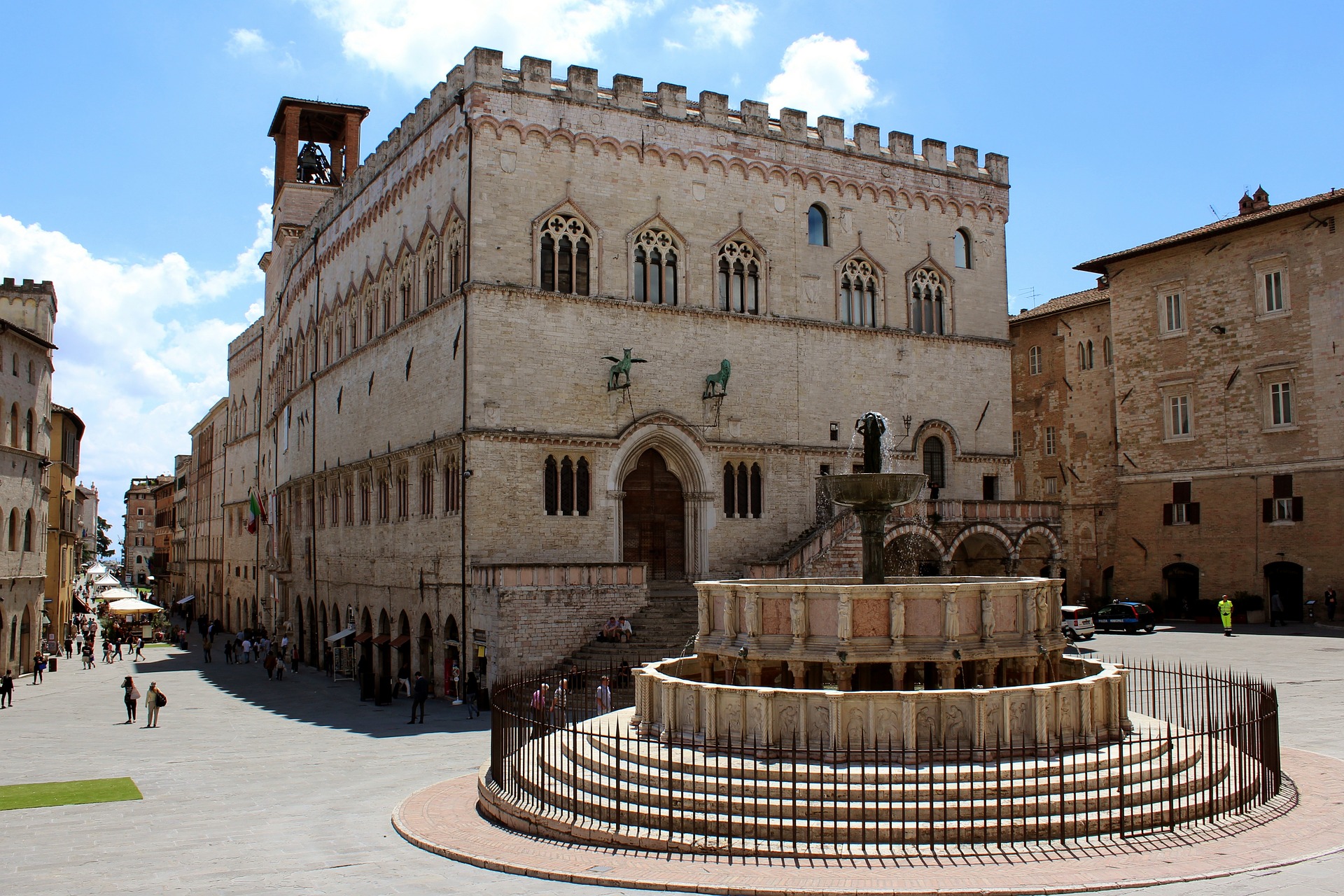 How could one visit one of the world's most famous wine regions and not try a tipple? You can choose from many wine tours available all over the country or exercise your inner sommelier and ensure you try the local wine. Local favourites include Torgiano Rosso Riserva DOCG, a red wine, aged for a minimum of three years yet elegant, fruity and floral. Or if you prefer a white, try the Orvieto DOC, typically fruity and dry with lemony aromas, it's often described as the Italian cousin of Pinot Gris.
Surrounded by so much beautiful scenery, you must take the opportunity to walk and explore. The sweeping poppy fields of Monti Sibillini and Italy's tallest waterfall Cascate delle Marmore are some of the spectacles worth a trip. However, beautiful countryside surrounds you everywhere. Have a look at one of our other blogs, Wild Animals in Umbria, to learn more about some of the wildlife you could expect to see.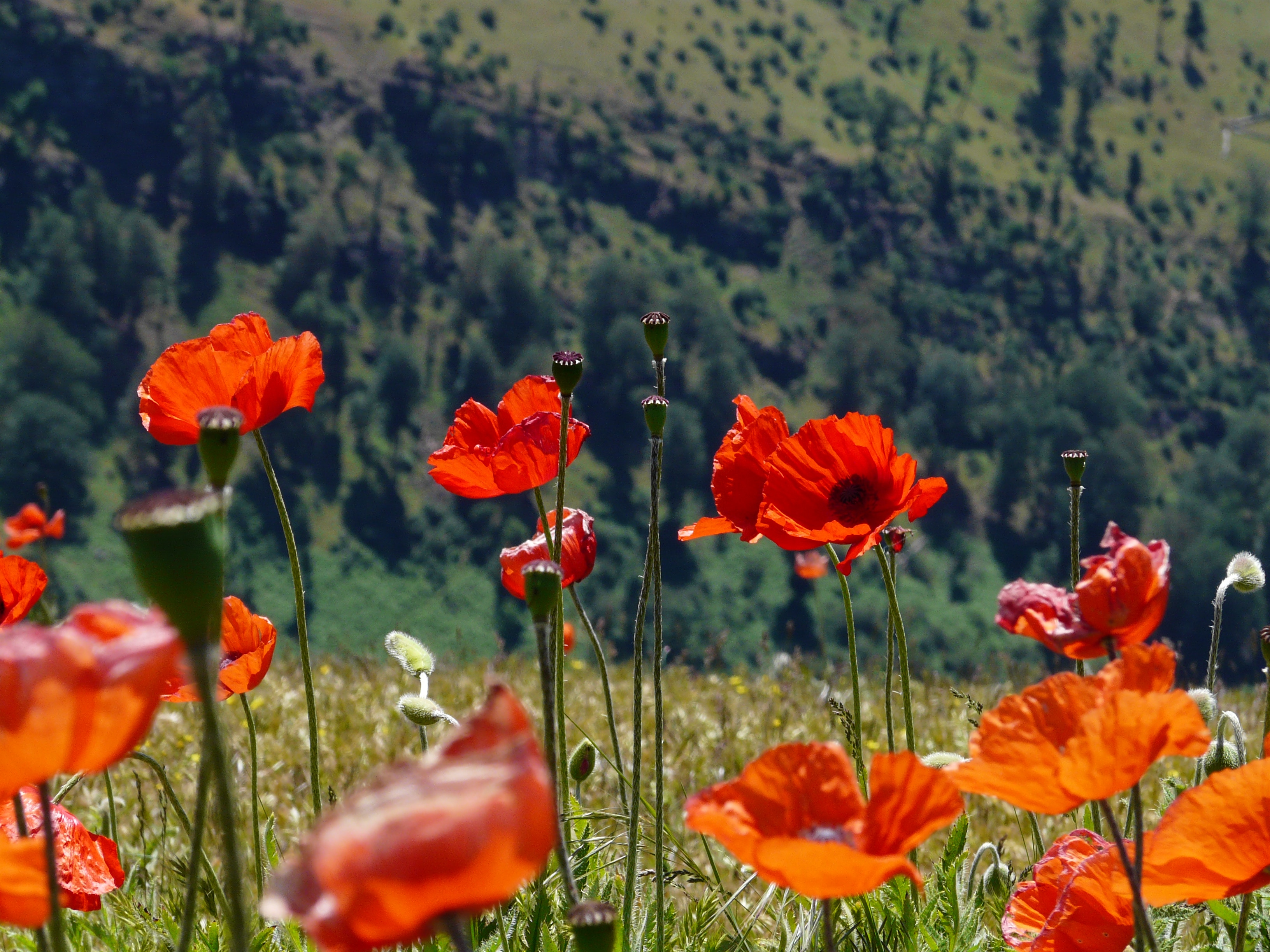 Summer Festivals in Umbria
Perugia hosts one of the world's most important jazz festivals; usually held for over a week throughout July, the city and surrounding towns take part in this musical spectacle. You will find the streets shrouded in an infectiously-euphoric atmosphere and free performances and buskers compliment some of the world's most prominent jazz artists. Some of the biggest performers since its start in 1973 include B.B. King, Eric Clapton, Prince and Elton John.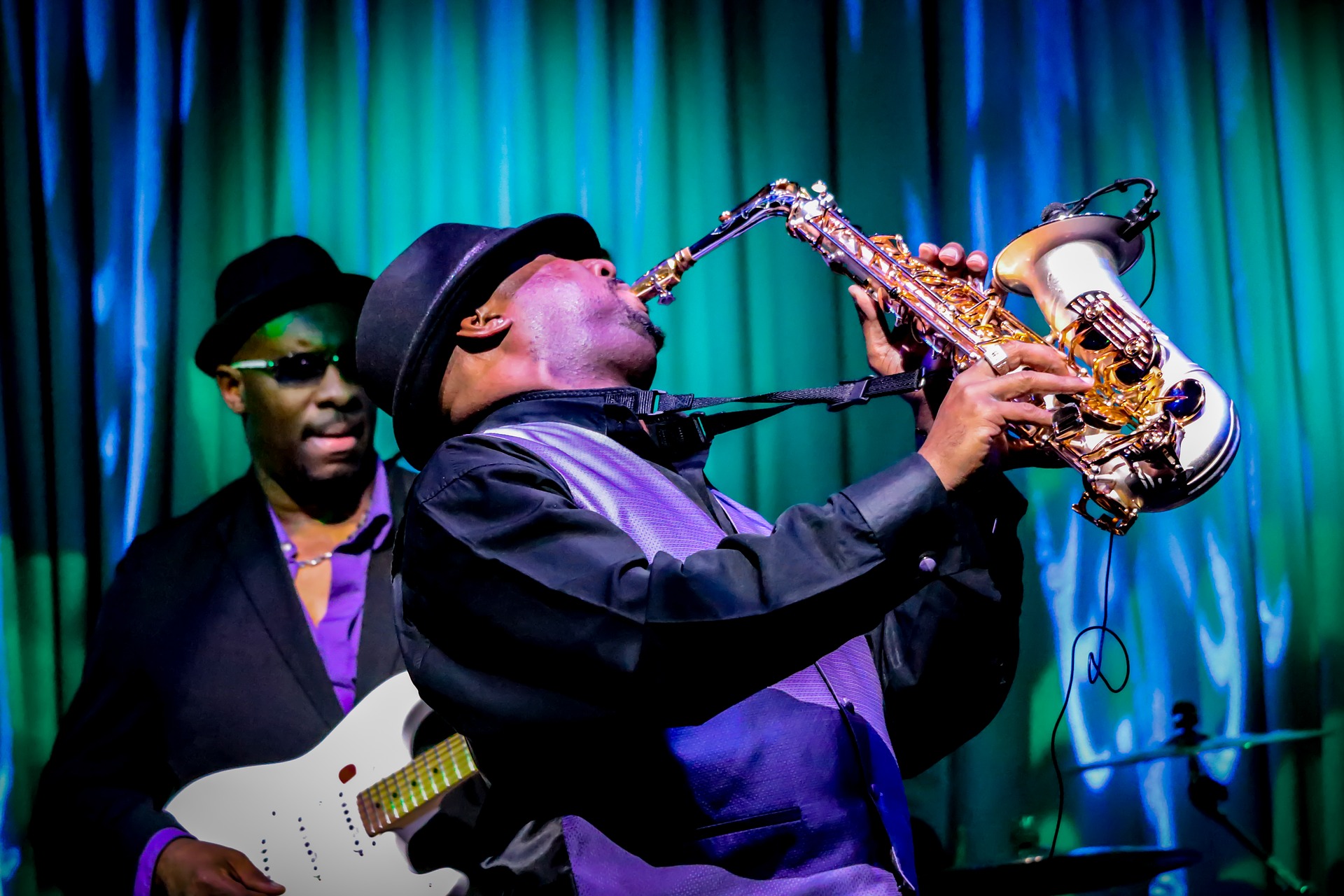 Held June–July, Festival dei Due Mondi translates to 'Festival of the Two Worlds'. Hosted by the town of Spoleto, it is a celebration of music, art and culture. Again with the performances on the street creating an atmosphere of pure joy, concert halls, theatres and galleries host all manner of arts, from opera to exhibitions. Notable performances since 1962 include film director and opera set designer Luchino Visconti, operatic tenor Luciano Pavarotti and ballet dancer Rudolf Nureyev.
This is just a simple guide to introduce you to how much Umbria has to offer. With just a small amount explored here, we encourage you to go and see for yourselves just what an incredible part of Italy Umbria is. Any good trip is not complete without a lovely place to stay. Have a look at our Umbria Villas and find the perfect base for your idyllic summer holiday.