South Sardinia's Best Beaches
Posted on 15 March 2019 in Sardinia
South Sardinia is a beautiful part of the Italian island and home to some of the most luxurious beaches in the whole of Europe. From endless stretches of golden sands to secluded coves and secret bays, sun-seekers will not be short of options when it comes to relaxing on the beach. However, as with anywhere you visit on holiday, it's difficult to know where to head that will best accommodate your wants, needs and requirements. For example, some will offer snorkelling alongside a host of other fantastic water sports to keep you entertained all day, whilst others will be less suitable for bathing but quieter and perfect to relax on as a result. Here at Essential Italy, we thought we'd use our insider knowledge to provide an insight into the kinds of beaches there are in South Sardinia and which would make the perfect base for you and your family during your stay in one of our holiday villas in Sardinia.
Spiaggia di Porto Pino
Located between Cagliari and Carbonia, slightly south-east of Porto Pino itself, this beach boasts 4km of soft sands facing out to fantastic views of Isola La Vacca, an island just off the Sardinian coast. One of the biggest attractions to this beach is the fantastic pink flamingos that frequent the large ponds behind the dunes. Iconic photographs and a site to see, these majestic birds really make the holiday for those that visit these sands. The beach has plenty of amenities including bars, toilets and sun umbrellas. Thrill-seekers amidst your party can take part in various water sports including scuba diving and surfing.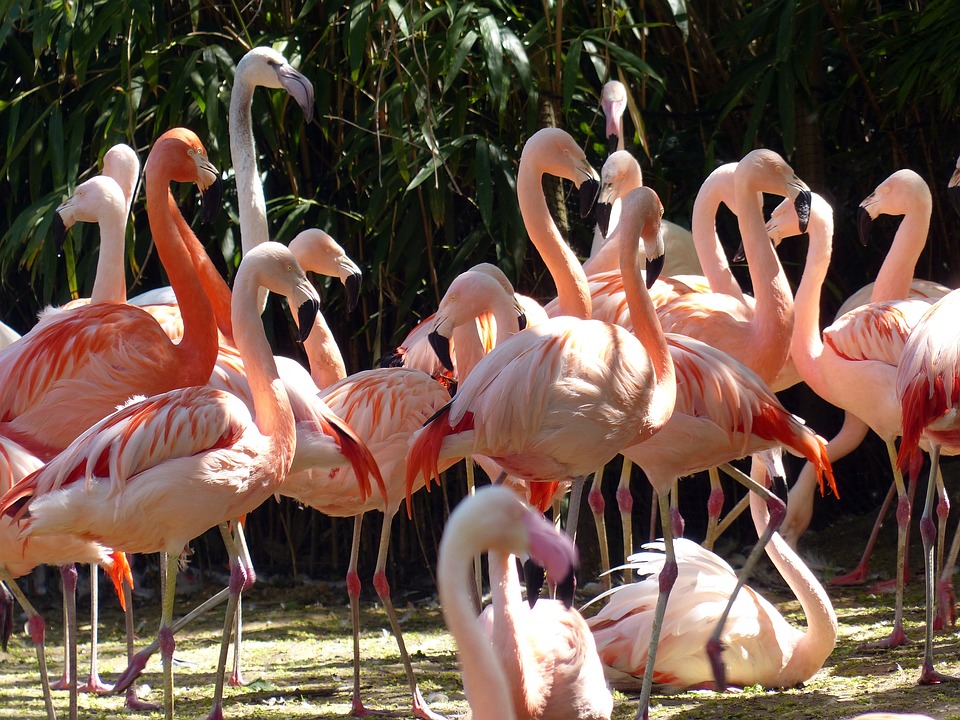 Spiaggia di Porto Pinetto
A smaller beach of just a couple of hundred metres this time located to the west of Porto Pino. This west-facing beach provides fantastic views of the headlands further down the coast and just 14km away you can spot the second-largest island of Sardinia (after Sardinia itself), Sant'Antioco. The beach is backed by dunes and behind these are thick areas of pine forest, providing some shade for a picnic on particularly hot days in the height of summer. There aren't many amenities here aside from car parking, but this beach is great for snorkelling and the beach faces west, making it the ideal romantic spot to enjoy the sunset!
Spiaggia di Is Solinas
The small Sardinian villages of Is Murronis and Is Solinas call this 1.2km beach their own and it proves to be popular with both locals and visitors alike. Impressive dunes back the golden sands, behind which lie some beautiful juniper trees and large ponds. The water remains shallow 80-120 metres from the shore, making it perfect for bathers and young children who are less confident in deep waters. As one of the windiest regions of Sardinia, this is a fantastic spot for kitesurfing and there is a school should you require lessons, although the sport is banned during the summer months. Again, you can catch one of those renowned Sardinian sunsets from this west-facing bay.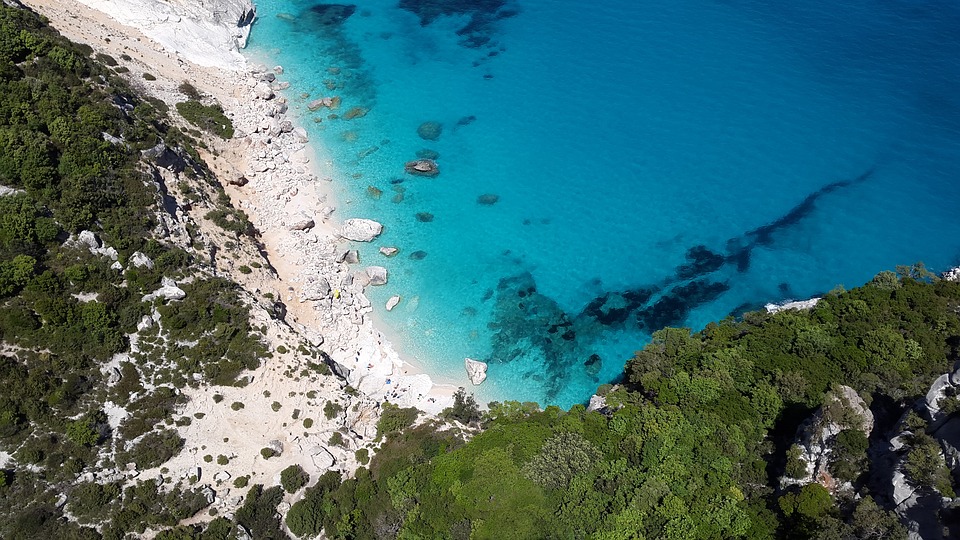 Spiaggia di Porto Tramatzu
A smaller beach that is just 350m in length, this sheltered cove is a favourite amongst locals. With the fine white sand and azure blue, shallow waters, you'd be forgiven for thinking you were on a beach somewhere in the Caribbean! There are fantastic snorkelling oppotunities in the area while kayaks and pedal boats can be rented from the shore, making it the ideal option for families with slightly older children. Some opt for renting a boat and exploring other beaches on the coast for a bit of an adventure.
Su Giudeu
Located just 1km from Chia beach and near to the southernmost point of Sardinia sits the 600m beach of Su Giudeu. The sands and seas here have a sterling reputation and it's not difficult to see why, as the surfing crowd flocks to the area to make the most of the desirable conditions. There are also several reefs just under the surface of the water, lending itself to diving and snorkelling. Lagoons nearby have become somewhat of a playground for the local flock of pink flamingos, making it a fantastic day out with something for everyone.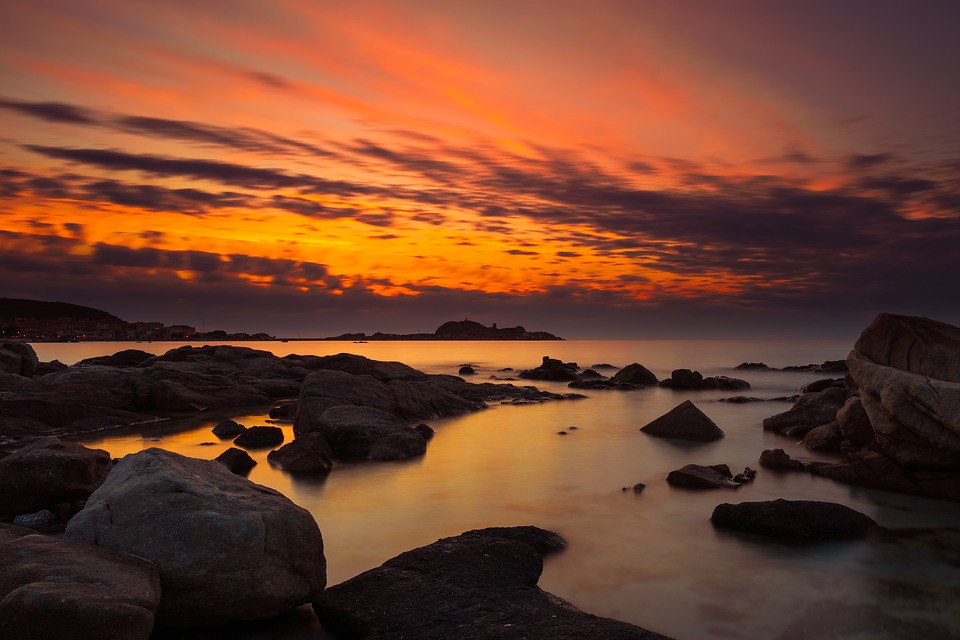 Cala Cipolla
One of the smallest, most accessible beaches in Sardinia at just 150m wide, the fine soft sands are backed by Mediterranean Maquis and the plethora of pine and juniper trees provide shade during the heat of the day. Another favourite for surfers, the south-facing cove boasts gorgeous views to the lighthouse on the headlands of Capo Spartivento to the west. Don't forget your snorkel, as this beach is perfect for exploring the underwater world.
Santa Margherita di Pula Beach
Located in front of a village of the same name, there are several beaches dotted up and down about 5km of coastline nearby, making it perfect for those hoping to see as many as possible. With a length of two and a half kilometres, it's one of the longer beaches that can be found here and the windy conditions make it popular with kitesurfers. The sand itself features grains in shades of pink and the shallow waters make it a family-friendly favourite for many. There are plenty of amenities close to the sands and a handful of bars and restaurants to catch a drink with a stunning sea view.
That concludes our guide to just seven of our favourite beaches for you to explore in South Sardinia. Do you think we're missing any from our list that you loved during your last Sardinian escape? Let us and other visitors know via the comments on our social media! For more inspiration on this beautiful part of the world, check out our recent blog post, The Ultimate Guide to Sardinia.