How to have a romantic time with your partner on a family holiday
Posted on 19 January 2017 in Family & Friends, Romantic Holidays, Tuscany
As much as you love your family, it can often be difficult to find the time to be romantic with your partner when you have little ones running around. Going on holiday can be one of the most romantic experiences you can have with your partner, however when you have a family the focus is often on the shared family experiences rather than spending quality time with your other half. With our helpful guide, you can ensure the trip is just as romantic as the holidays you used to take, before you had children…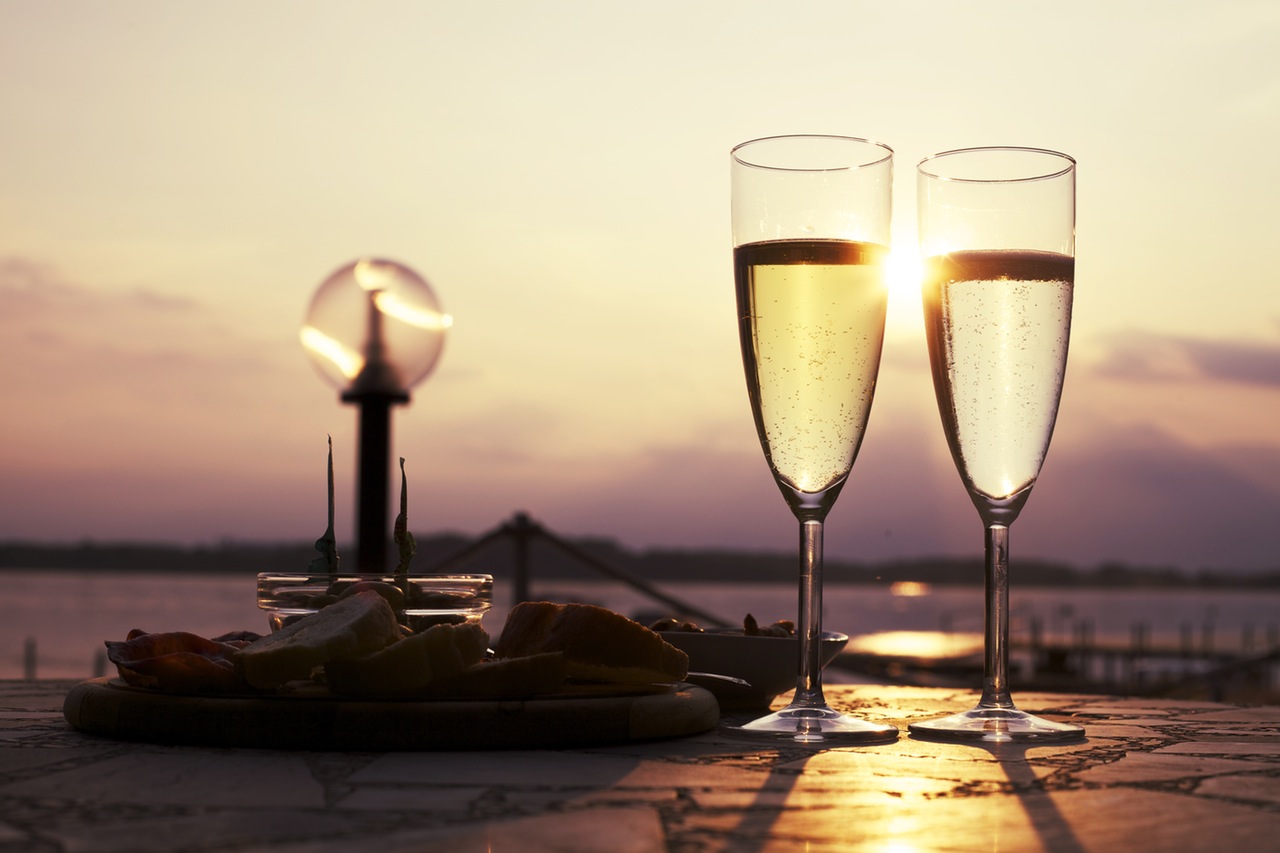 It's all about the location
One way you can encourage some romance on your Italian holiday is picking a destination that is naturally romantic; one spectacular place that should be on your list is Tuscany, with its cascading hills that roll on into the distance. Visit the historic and beautiful cities that boast romantic charm, as you stroll hand-in-hand with your partner, as your kids are stunned into silence by the majestic attractions of Florence or Siena.
Consider off-season travel
Consider travelling when there are less crowds, this way it will feel like you have the place all to yourselves. There's nothing more romantic than a hidden gem, which will be the feeling of even the iconic attractions if they are deserted.
Hire a private villa
There are many family friendly villas in Tuscany to choose from, and just because you are picking a villa for the family it doesn't mean it won't have some of the amenities you would expect from a romantic get-away for two. Many villas come equipped with en-suites, fireplaces, swimming pools and some even boast hot tubs.
Tire the kids out
One way to ensure you get your 'we' time, is by entertaining the kids as much as you can throughout the day. Let them enjoy running around the attractions, take them for walks to explore the surrounding countryside or let them splash around in the sea; remember to have fun, but ensure you maintain most of your energy, so you will not need an early night as well as the children. When you get home, the kids will be so exhausted that they are bound to fall fast asleep in the early evening, whilst the both of you can open a bottle wine and snuggle on the sofa, or admire the starry skies from the patio or your own private hot tub.
Maintain mystery
Sometimes, many of us can lose our sense of spontaneity when we have a family. Whilst responsibility and structure is good when you are raising children, it doesn't mean that you can't keep a sense of mystery about the family holiday. Keep the destination of the holiday a surprise until you get the airport, or even book a last-minute deal and whisk the family away!
Alternatively, arrange some surprise excursions on your holiday to get every member of the family excited about the day! The surprises don't have to stop there, consider buying a little present for your partner that they may want or need for your holiday. Hide it in their suitcase so they can discover it while unpacking their bags at the holiday accommodation. Look towards a favourite sweet treat, the latest novel from their favourite author for them to read by the pool, or even a little something for your evenings alone.
Start the romance early, and keep it going long after the trip
The time before the holiday can be one of the most exciting times. So, if you haven't kept the holiday a mystery take the time before your trip to do some romantic things together in preparation. Consider taking some Italian language lessons, either through a local service or online, to learn the language of love that you will be able to use on your holiday.
To keep the memory of your romantic trip away alive, be sure to visit some local Italian restaurants when you get back home. Whilst the food probably won't compare to the offerings you tasted in Tuscany, the reminder will sure be delightful!
Consider a sitter
Maybe consider bringing along a trusted babysitter or family member to look after the kids, as this can be a great option to ensure that you and your partner get time alone.
Alternatively, encouraging a huge family holiday along with grandma and grandad can be a chance for you to have a free child sitter, whilst encouraging some bonding between the two generations. Your parents or in-laws would more than likely appreciate the invite and the chance to spend some quality time with their grandchildren.
Or you could even consider going along with friends, taking it in turns to look after the children. Additionally, this will allow your children to have some friends to play with, instead of having to rely on their siblings for entertainment, which can sometimes end up with tears!
If you're heading to Tuscany for a family vacation, be sure to consider these useful tips to make your trip to the beautiful Italy as magical as it can possibly be!