Four family friendly trips to take in Sardinia
Posted on 20 September 2016 in Family & Friends, Sardinia
When embarking on a family holiday to Sardinia, you may be wondering what kind of activities are around that are suitable for children, so we are here with just five of our favourite trips to take within this area that will provide endless entertainment for each and every member whilst staying in our luxury Sardinia villas!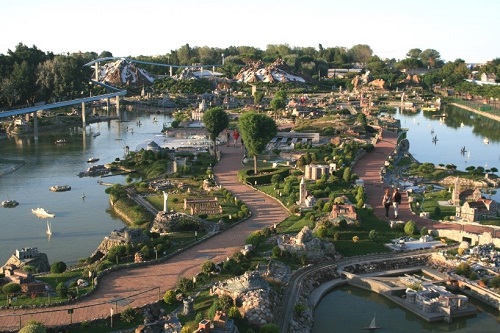 Parco Sardenga in Minitura
Here you can explore Sardinia in a miniature world, with reconstructions of some of the most well-known monuments created on a tiny scale with incredible detail. Learn about the amazing history and culture of one of the best holiday destinations in Italy in this mini world. Parco Sardenga in Minitura offers a wonderful day-trip for all the family, letting you get the most of Sardinia all in one area, and if you need to re-fuel before continuing, there is even a restaurant! Also featured within the park is a Museum of Astronomy and a planetarium which means that the park caters to many different interests! You will certainly not be short on educational entertainment here.
Parco della Giara Tuilli
Whether you choose to explore the Parco della Giara Tuilli with a guide or without a guide it is certainly worth a visit. The area is illuminated with Mediterranean flowers which fill the air with a sweet and distinctive fragrance and offer a great photography opportunity to any enthusiasts. However, the main attraction of this park is the wild Giara ponies, which are the last of their kind in Europe! The beautiful horses are wonderfully friendly and offer a welcoming and calming atmosphere.
La Ragnatele
Immerse yourself completely in nature at La Ragnetele within the natural park of Porto Conte. The name translates simply to 'The Cobwebs', which references the intricate rope-courses on which you can navigate yourself through the park. This is paired with a variety of steel cables, cable cars, ropes, ladders, trees and Tibetan bridges, which offer an incredible adventure for both children and adults. La Ragnetele give you the chance to pair a nature exploration journey with an adrenaline-filled aspect to make your Italian holiday one to remember!
Acquano Cala Gonome
Acquano Cala Gonome is an incredible aquarium, offering you a unique view of the Mediterranean Sea from the dark depths, but within the safety of an indoor environment. You can take a mission through open sea areas and rough rock coasts to see the beautiful sea creatures of Italy, including sea urchins, morays, cuttlefish and jellyfishes! Nearby are many sandy beaches where you can enjoy the view from an alternate perspective and really make the most of the day.
Image: Hic et nunc under Creative Commons