Essential Italy introduces new Abruzzo & Le Marche region
Posted on 18 January 2016 in Abruzzo, Italy, Le Marche
A recommended provider of luxury holiday villas, apartments and hotels all over Italy, from the beautiful countryside of Tuscany to the idyllic islands of Sicily and Sardinia, Essential Italy is delighted to reveal a new region, Abruzzo & Le Marche, has been added to their collection.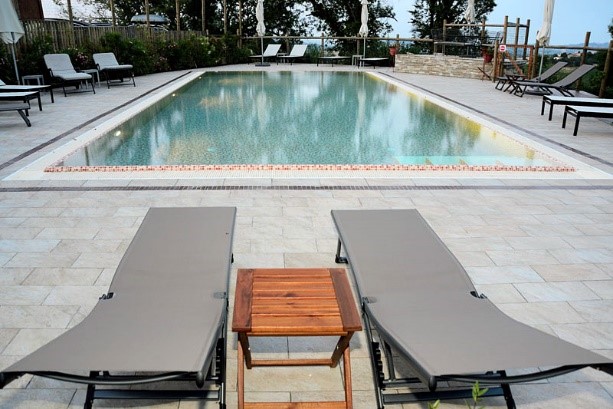 The new region replaces the existing collection of hotels, apartments and villas in Abruzzo, incorporating neighbour Le Marche, which lies to the north of Abruzzo. Packed with stunning scenery, ranging from dramatic mountains to the beautiful coastline which looks out onto the Adriatic Sea, these two beautiful regions are still very much off the beaten track for tourists, making them truly great locations to get away from it all and experience the 'real' Italy.
Though you'll have plenty of opportunity to explore the glorious countryside as well as the intriguing small towns and villages, you'll also be able to fit in a spot of sightseeing, with Le Marche just a short distance from Bologna, filled with beautiful medieval and Renaissance architecture, and Abruzzo not far from Rome, Italy's capital, with a host of historical and religious landmarks.
With Le Marche being new to Essential Italy, there is currently one property available in the region, the incredible Villa Leone, an 8-room boutique hotel situated in the palazzo of the tiny hamlet of Montelparo. This hotel, which can be booked exclusively for your party, also includes the added extras of breakfast, lunch and dinner, as well as a wine tasting, included for the ultimate indulgent Italian experience. Be sure to keep your eye on the website throughout 2016, as new apartments, hotels and villas in Le Marche will continue to be added.