Eight of the Best Restaurants in Taormina
Posted on 27 August 2019 in Italy, Sicily
The picturesque Italian town of Taormina is idyllically-situated on a stunning clifftop over the Ionian Sea. Surrounded by ancient architecture, it is home to an amazing Greek theatre, which displays beautiful coastal views behind the stage. The town has an appealing and energetic reputation, scattered with charming bars and restaurants throughout its enchanting streets. Here at Essential Italy, we have selected our top restaurants for you to enjoy while absorbing the fun atmosphere of this beautiful Sicilian town.
Il Barcaiolo
The fact you have to book five days in advance for this popular restaurant speaks for itself. The incredible setting for this trattoria is worth visiting for that alone. Nestled in a gorgeous cove in Mazzarò Beach, it is the ideal for a romantic treat with your partner. With regards to dining, the restaurant is heralded for its delicious and freshly caught seafood selection. The stuffed sardines and the Mazzara shrimps are both hugely-acclaimed dishes and must be tasted.
Metropole
This stunning restaurant is set just off the bustling streets of Taormina old town. Choose to either relax on the stylish white sofas or take in the breath-taking view on the gorgeous balcony that overlooks the vast Ionian Sea. Enjoy the lavish wine menu while listening to some soothing jazz music as the attentive staff help you through the five-star menu.
Bam Bar
A place that perfectly balances chic fun with delightful delicacies is Bam Bar. It is decorated in the most alluring, Mediterranean style. Gorgeous sunny yellow tiles adorn the exterior, encouraging you to step inside and meet the friendly staff. More of a café than a restaurant, it should not be missed as the delicious granita served there is one of the most delightful recipes in the area. It is a destination that deserves attention.
Tischi Toschi
This gorgeous little restaurant is the ideal place for relaxed dining. The unique location of this trattoria removes you from the busy tourist spots of Taormina. Praised for its attention to detail, this restaurant has been commended by Slow Food and is admired for its ever-changing seasonal menu.
Red and White Hostaria
Located in a very tranquil setting, this restaurant solely focuses on delivering delectable food which explodes with unpredictable flavour. Not known by many, it is a real treasure to come across while in Taormina. The restaurant proprietor, Gianluca Savoca, takes immense pleasure in designing his menu for his much-loved restaurant. He maintains his high standards by selecting the most exceptional products in the area, changing his menu regularly in parallel with the food on offer.
Osteria Pizzeria le Tre Vie
For some authentic Italian cuisine, this beautiful restaurant is perfect for pizza and seafood. Hidden amongst the winding streets of the town, it is a short walk from Porta Messina. It is a delightful place for an evening meal; the staff are on hand to welcome you with the warmest of greetings upon arrival. The presentation of the food is superb and the tastes are incredible. The wine menu is especially acknowledged due to its vast range, and assortment of flavours.
Ristorante Mirage Pizzeria
Situated by the Botanical Gardens, this restaurant is surrounded by awe-inspiring views of the mountainous and coastal landscape. Ideal for a quick pitstop after strolling around the neighbouring gardens, this restaurant excels at producing the finest and most delicious pizzas at an exceptional pace.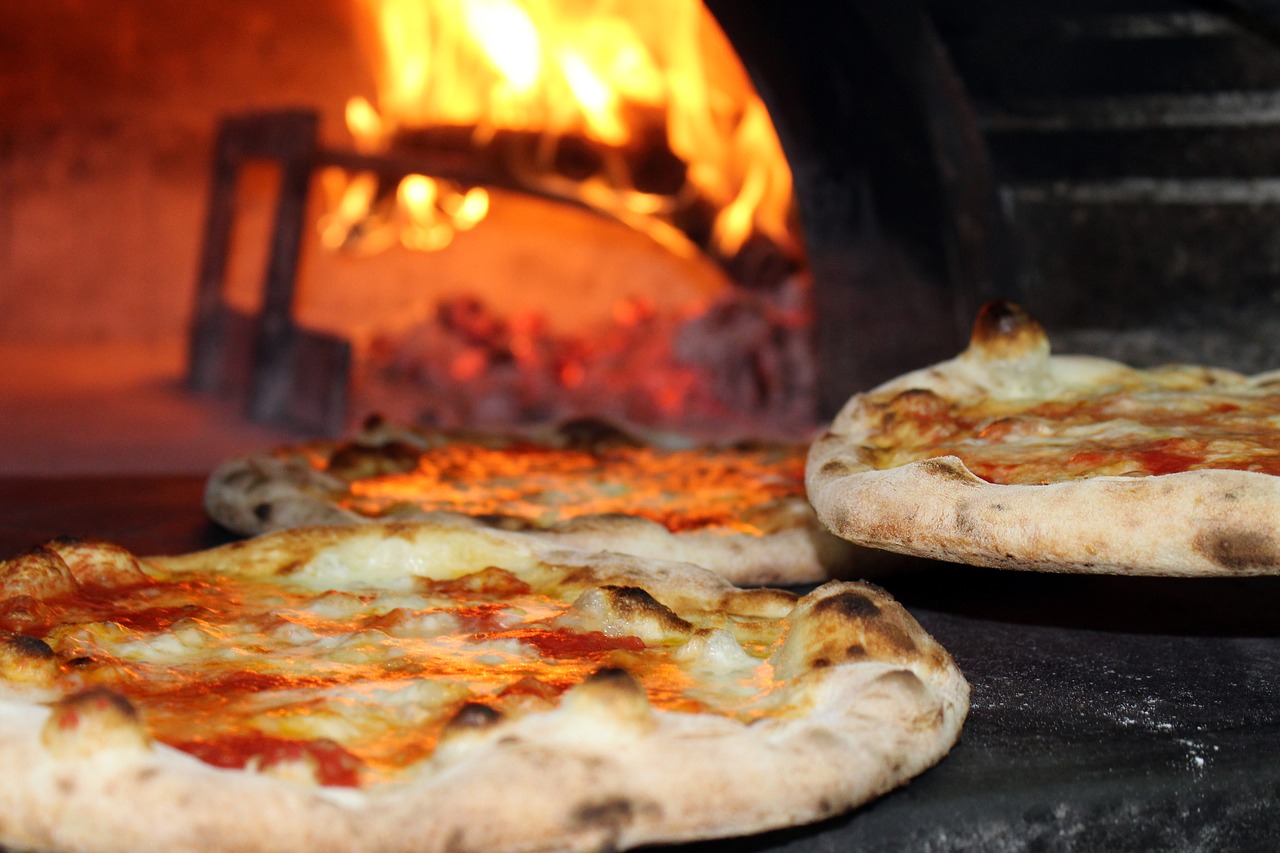 Villa Antonio
This Italian and Mediterranean-style restaurant is perfect for everyone. Offering food for gluten-free, vegetarian and vegan diets, it is an all-round winner. The staff provide excellent service, ensuring you are having the best experience possible. This delectable restaurant takes pleasure in the finer details of taste, presentation and service.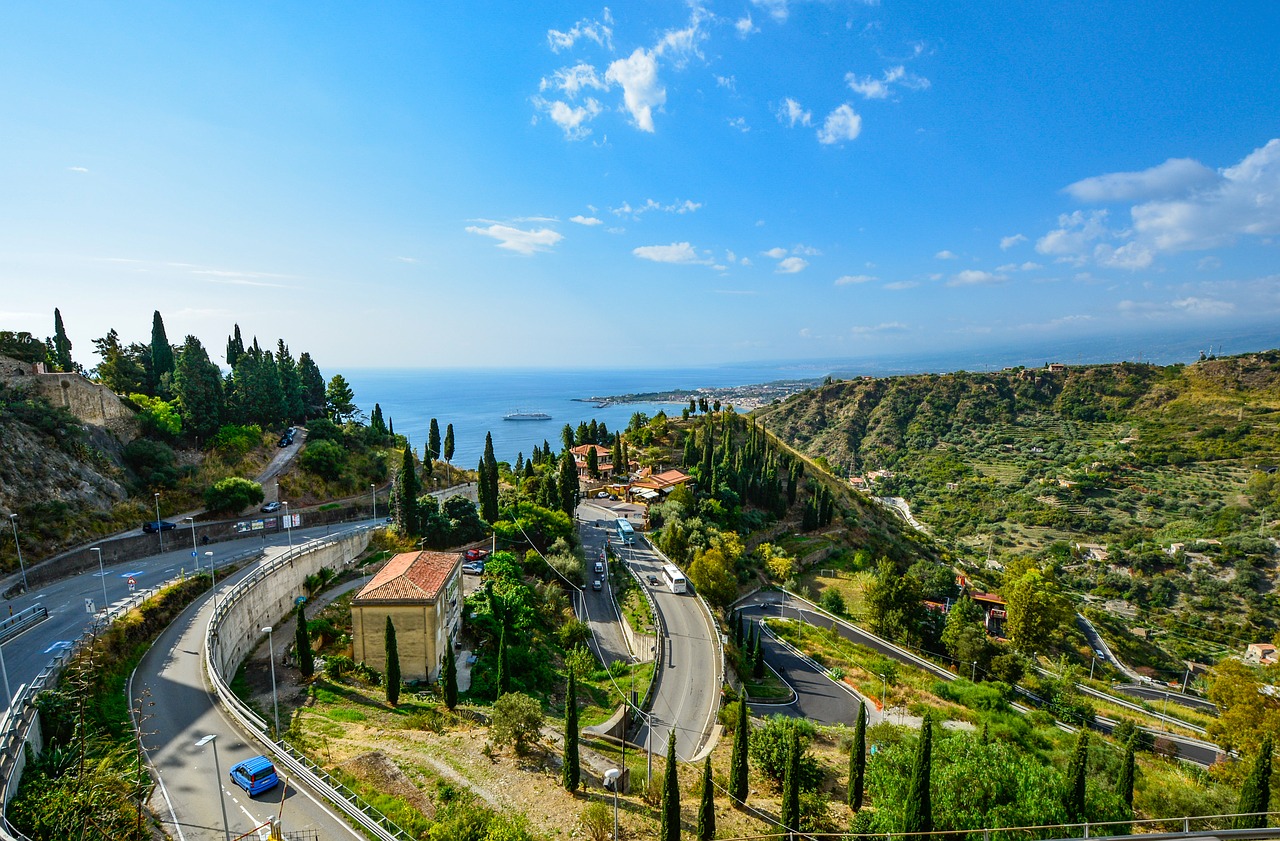 There are many lovely restaurants to choose from in Taormina, from authentic trattorias to five-star dining. For a guide on how to make the most out of this gorgeous town, read our blog on two days is Taormina. If you need inspiration on where to stay, make sure to take a look at our stunning luxury villas in Sicily.