Decreasing price of ski holidays makes Italy a more popular holiday destination
Posted on 11 April 2015 in Abruzzo, Italy
Compared to last year's ski season, the average cost of a skiing holiday across Europe has been on the slide, with prices in some resorts down by up to 23%.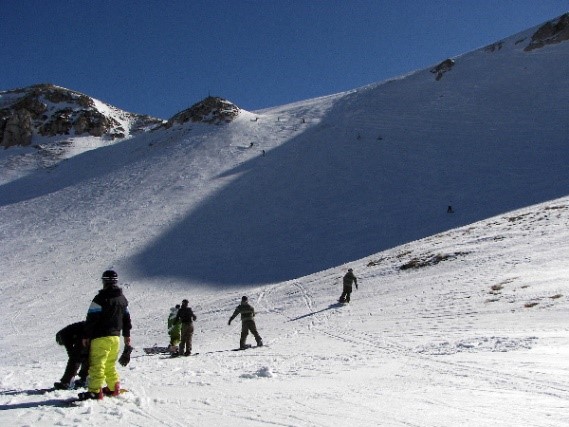 In a report by Post Office Travel Money, resorts in Austria and Switzerland remained the most expensive, giving skiing enthusiasts another reason to visit beautiful Italy. The report took into account all of the costs associated with a skiing holiday, including equipment, passes, lessons, food and drink.
The strength of the pound against the Euro has also made European holidays cheaper for the British consumer, with the UK's success in last year's Winter Olympics and Paralympics renewing an interest in a variety of winter sports, from skiing to snowboarding and ice skating.
Italy's market share also rose during the 2013-14 season, up 0.5% to 15.7%, and though this year's figures are yet to be released, it looks positive for the popularity of the country as a top European skiing destination.
One of Italy's most overlooked skiing destinations is stunning Abruzzo, a region steeped in dramatic and beautiful mountain scenery which captures the essence of the 'real' Italy. If you'd like to learn more about this untouched corner of Italy, visit our website and take a look at our wonderful Abruzzo holiday cottage rentals.
Image: Gabriele Pinto, available under Creative Commons