What are the Best Family-Friendly Locations in Italy?
Posted on 19 September 2017 in 7 Days In..., Family & Friends, Italy, Rural Retreats, Sardinia, Seaside Holidays, Sicily, Tuscany
When booking a holiday to Italy with your family, there are lots of things that you need to take into consideration in order to determine which will be the best location for your group. With many regions to explore, all offering you different benefits and experiences, you need to look at what the particular area that you are hoping to visit has, and whether or not it would work well, meeting the individual wants and needs of each member of your party.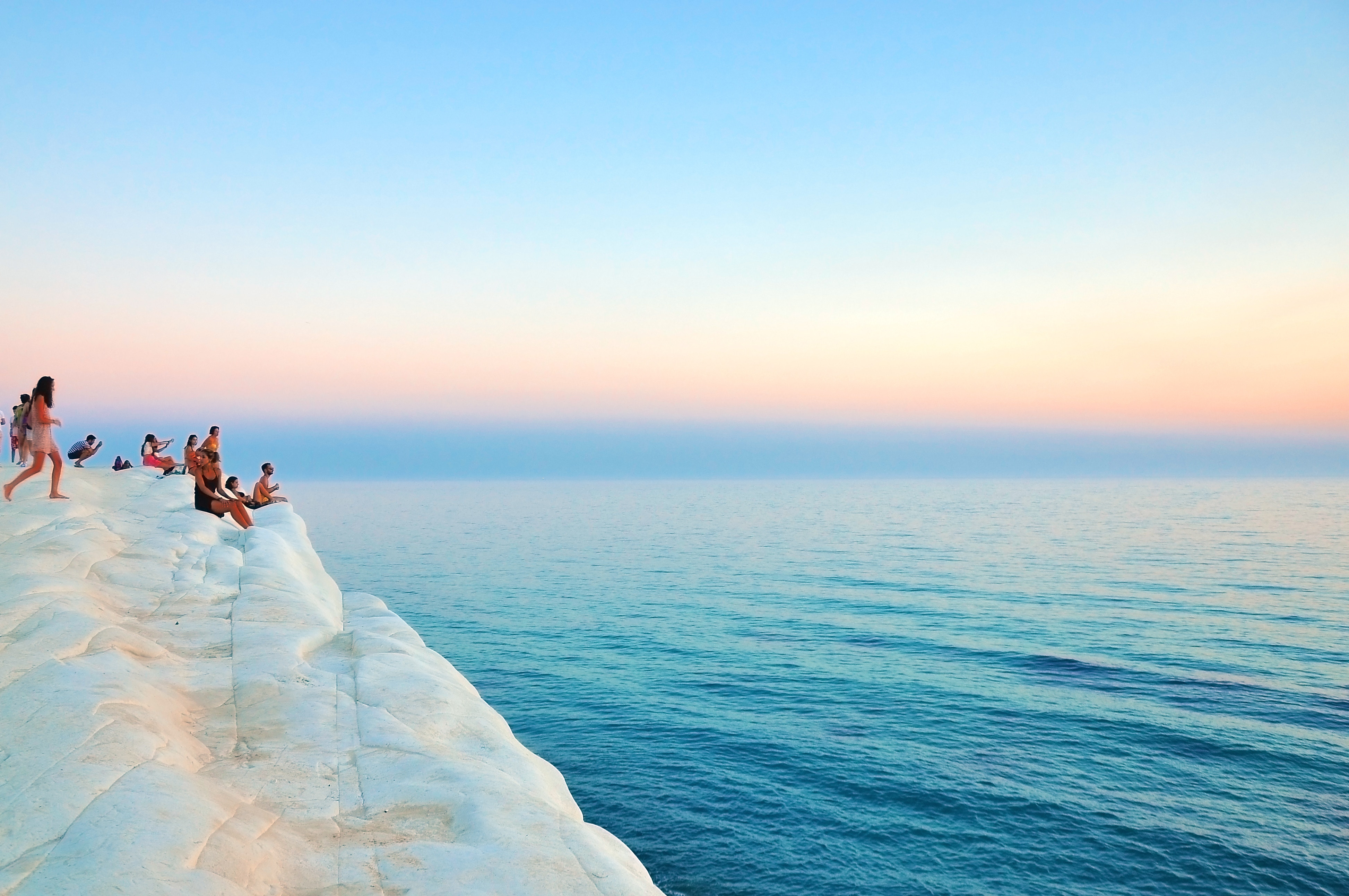 There is no one correct location that all families should book, because if there was, the sheer quantity of people attempting to find space on one of the many Italian beaches lining the coast would have an impact on your holiday. However, if you're looking for help in deciding which area would suit your family the most, and are wondering what are the best places to stay in Italy with a family, then hopefully our list will help you out!
Sicily
As the largest island in the Mediterranean Sea, Sicily is one of the most child-friendly regions in Italy thanks to the mild climate and the captivating charm of the dramatic landscape. The mountainous terrain might look difficult for the young ones in your group, but it is the shimmering blues of the ocean and the expanse of pebbles and golden sand, backed by the striking volcanic land that your children will love exploring the most.
Aside from the beaches, however, Sicily offers much more in the form of entertainment for the youngsters. One of Sicily's strongest cultural traditions is puppet opera. Having become popular in the 15th century, marionette theatre is actually widely based on French stories and not Sicilian tales, as you might expect. If you're interested in checking out a show, the area of Palermo is where you need to visit. The world-famous Opera dei Pupi is one of the most traditional versions of marionette opera on offer, featuring the adventures of honourable knights, dragons, magic – and even mermaids! After soaking up some traditional Sicilian culture, take a break and grab a bit to eat. There's a  great number of eateries in the area that offer delectable cuisine. If you're after more information, why not take a look at our essential guide to wining and dining in the area for some more inspiration here?
If you find that certain members of your family have wandering eyes and fancy a bit more of an adventure, away from the flat beaches and rippling sea, then why not tackle the mountains in a more family-friendly way? A trip to Mount Etna with kids is made fun by a cable car journey, and the breathtaking views of Sicily from 2,500m above sea level are sure to make a lasting impression on your memory. Although not for the faint of heart due to the towering heights, you'll soon find yourself marvelling at the spectacular views of the bubbling lava, from Europe's highest active volcano!
Sardinia
If you've been looking at our range of luxury villas in Sardinia and have been wondering if the area is appropriate if you're travelling with a family, then we can assure you that it is! Quieter than its mainland counterpart, the differences between Sardinia and neighbouring Italy will provide your family with an entirely different experience to what you might expect. If your attention is not instantly captivated by the cerulean blue ocean, where you can dolphin-spot before enjoying a range of watersports, then exploring the terracotta Tiscali ruins is sure to set your little one's imaginations flowing.
For those of you who are after an action-packed break, then Sardinia is sure to have everything on offer that you could possibly ask for. With a host of outdoor activities, from horseriding to diving and kayaking to wildlife spotting, you can be sure to have a fun-filled itinerary for each day of your holiday. This is perfect if you're looking to make some everlasting memories together, as the whole family can get involved in a host of different pursuits, with something for all ages.
However, if you're in the mindset that a holiday is a time to relax, then don't worry – Sardinia is also the perfect location for a chilled-out family break. A gentle hike across the island is the best way to explore the luscious landscapes of Gennargentu, or dive into some antipasti at one of the delicious eateries. We're sure that you'll leave Sardinia wanting to book your next trip as soon as possible!
Tuscany
There really is no place like Tuscany if you're looking for the perfect place for a family holiday. In fact, there are so many things to do when visiting the area that we've compiled a complete seven day itinerary for you to take a look at here. As one of the biggest cultural hubs in Italy, you can impart a little bit of education and knowledge upon your children with a trip to the region in an enjoyable and immersive way.
Tuscany's visually appealing capital city, Florence, is home to a host of museums and architectural masterpieces that are sure to get your children thinking about history in an entertaining way. There really is nothing like being able to come face-to-face with some of the greatest works of Renaissance art, so utilise the time to start a conversation amongst the younger members of your party. From the iconic Duomo to the fortified Palazzo Vecchio, a wander around the metropolitan city if the perfect daytime excursion for you all to enjoy.
Of course, a trip to Tuscany wouldn't be complete without a visit to the Leaning Tower. Known globally for its unfortunate architectural mishap, your family is sure to love admiring the tower, before attempting to take a photo holding the tower up. Afterwards, explore what the rest of the region has to offer. If you find yourself there late at night, you needn't think twice about taking the kids to restaurants, as it is a common occurence in Italy!
These are just a few of our favourite family-friendly destinations in Italy for you to visit on holiday. If you think we've missed any out, why don't you get in touch on one of our social media channels? We would love to know what you think. Also, if you are after any more information about any of these areas, check out the blog here at Essential Italy, where we're sure you'll find the answers to the questions or queries that you may have.