The Best Beaches in Tuscany
Posted on 20 August 2019 in Family & Friends, Italy, Seaside Holidays, Tuscany
Tuscany is a region of central Italy, home to rugged mountains, the remarkable architecture of Pisa, and the delightful city of Florence. Its coastline stretches a vast 230 kilometres and features an impressive array of exquisite beaches. Many of the region's beaches have Blue Flag awards, meaning they measure up to the stringent standards of the Foundation for Environmental Education. Criteria for the award include high standards for safety, quality, environmental education and general environmental management. These top standards mean that much of the coastline is well worth a visit, so we've put together some of the best locations.
Versilia
Nestled between the Alpi Apuane Mountains, the Massaciuccoli Lake and the Mediterranean, Versilia and its accompanying town is the quintessential beach hotspot of the Italian elite. Known for its high-end nightlife and long sweeping white sand beach, it is a fantastic place to visit, and people watch. The main beach of Versilia is not a "free beach" meaning many spots are run by the luxury resorts which may charge you for the use of deckchairs and towels. For a cheaper and quieter option, head to the neighbouring beach of Viareggio to relax and swim.
Please be advised that the ocean currents here can be quite strong, and not all beaches will have lifeguards. The best advice is to keep a close eye on children and don't swim out too far.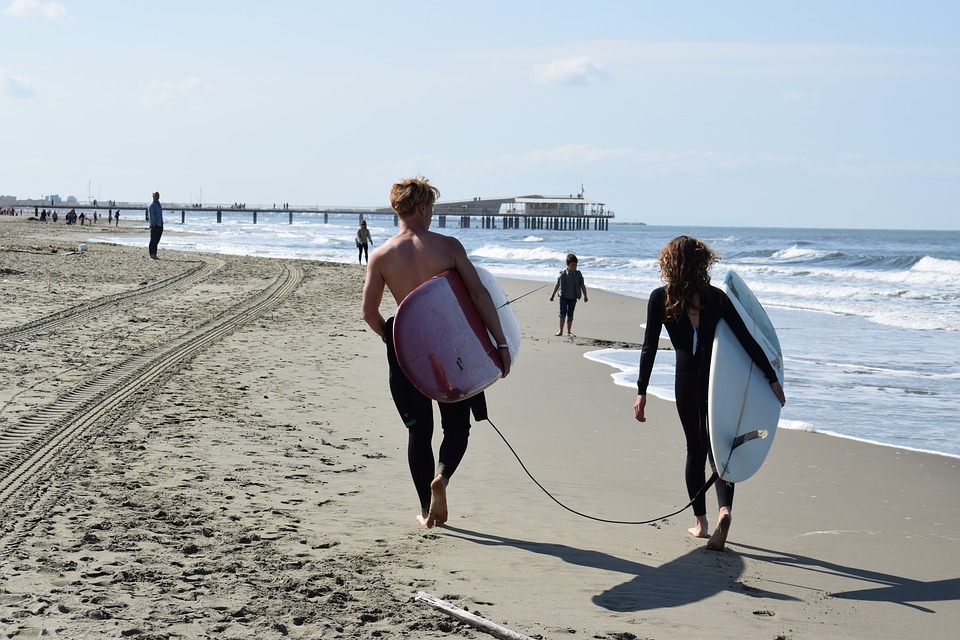 Livorno
If you prefer wild, dramatic, rocky seascapes, the Etruscan Coast is an area that sits between the beaches of Antignano and Rosignano in the province of Livorno. Rich in ancient villages and Etruscan heritage, there are some spectacular beaches to explore here. During the summer months, the coastal towns and villages host many cultural events and shows, and the area is popular with both locals and tourists. The area is also famous for incredibly fresh seafood, and many fantastic restaurants can be found here. For a touch of high class, you could visit the renowned Michelin starred La Pineta, the restaurant overlooks the sea in the quaint town on Marina di Bibbona.
Maremma
Found in the far south of Tuscany, the beaches of Maremma are diverse and spectacular. To take the less-travelled path, the beach of Cala Violina features the idyllic crystal blue waters and swathes of fine yellow sand synonymous with paradise. The climate here is generally hot and dry in the summer, meaning you won't be limited with the number of beach days you can enjoy. Due to its discreetness, the beach and surrounding areas are also home to some of the most wonderful wildlife you can see in Tuscany.
Pisa
Understandably most famous for the Leaning Tower, many visitors don't realise that this region is also home to some stunning coastlines. Marina di Pisa, around twenty minutes from the city centre, is a particular favourite with families thanks to its protected waters. Marina di Vecchiano, just north of there, is renowned for its stunning natural landscapes full of dunes and is a popular spot off the beaten track. If you are more adventurous then Tirrenia, situated between Pisa and Livorno to the south, is an open beach with high winds, making it hugely popular with the local windsurfing community.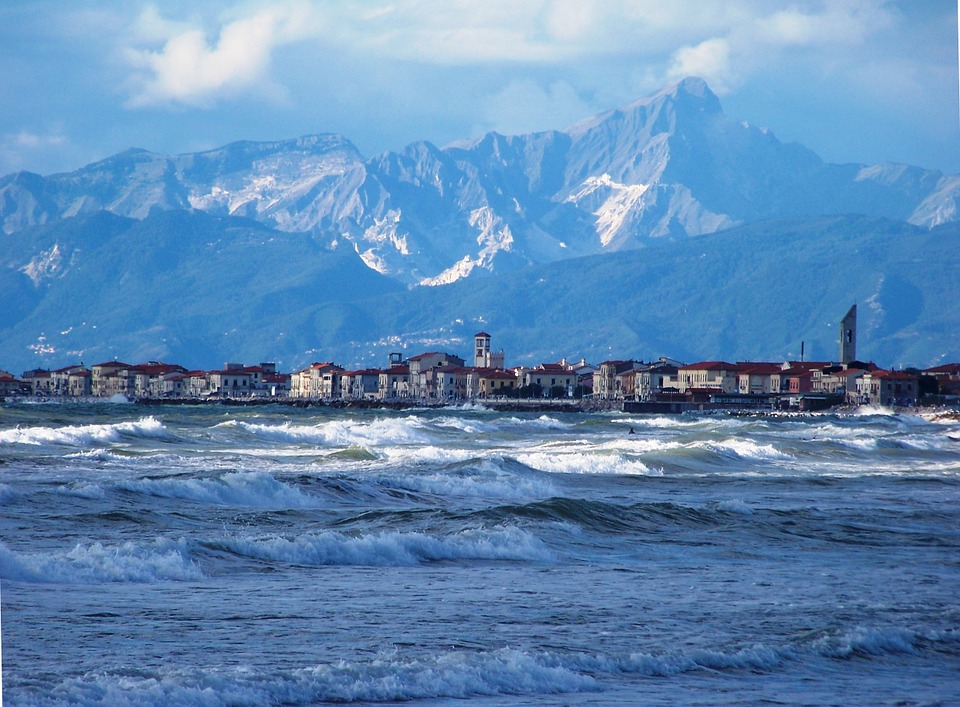 Additional Information: Paid vs Free Beaches
Italy's beaches generally fall into two categories, paid and free, and it is useful to know the difference between the two. At a paid beach, you will find beach chairs and umbrellas available to rent from around €15 – €30 a day. Included in this is the use of toilets, showers and changing rooms. You will not get charged for taking your own towels to a free beach. However, they rarely include facilities, so it's worth considering which option is best for you.
The coast of Tuscany is calling for adventure and fun. As a base to explore from, look no further than our Holiday Villas in Tuscany with a pool. We have the perfect accommodation for couples or families, to use as a starting point for your Italian holiday adventure.