8 Things to Do in Catania
Posted on 30 July 2019 in City Breaks, Family & Friends, Italy, Sicily
Catania is a visually-fascinating location, even before you begin to explore it in detail. The second-largest city in Sicily, it is bursting with gorgeous architecture, brimming with historical importance and bustling with day-to-day activity. Every street is eye-opening in learning about Catania's affluent background; it is impossible to get bored in such a richly-historic place. With so much to take in, we at Essential Italy have chosen the areas that should be top on your Catania to-do list.
Stroll around the Piazza Duomo
There is so much to see and do around this magnificent town square that you could easily spend the best part of a day here. The square itself is beautifully Baroque in style and showcases some of the most stunning architecture, art and sculptures. The Cattedrale di Sant' Agata is the main attraction, with a beautiful façade of marble statues gleaming in the Sicilian sunshine.
In the middle of the square is a majestic fountain holding the symbol of Catania, an elephant. It is a popular spot and has a simple but effective design. The elephant supporting an Egyptian obelisk provokes curiosity as it is not typically Roman in look. The mysterious symbolism and style are intriguing.
Other impressive buildings in the square include the Town Hall and Palazzo dei Chierici. Both are further examples of exquisite Baroque architecture.
Promenade Down Via Etnea
Just off the square is the famous Via Etnea. It is the main shopping street and leads towards Mount Etna, providing stunning landscape views. This street is a gorgeous place to absorb the energy of the city. Take a browse around Italian department stores, some chic boutique stores and stylish jewellery shops. Be sure to pop into a classic Italian bakery to refuel!
Be Astounded at Palazzo Biscari
Regarded as one of the essential parts of Catania heritage, Palazzo Biscari's exterior is a unique illustration of elaborate design. It is no surprise that the fifth Prince of Biscari, who rebuilt it in 1700, was a lover of arts and culture. The interior is an abundance of ornate décor, opulent lighting and room furnishings, showcasing the progression of baroque design into rococo style.
Take a Seat in the Ancient Roman Theatre
Catania is home to a Roman theatre dating back to 2nd Century AD. Well preserved in an oval shape, the structure is a combination of marble, brick and stone. Not all of it excavated, some parts still lie underneath the city. Gain as much as you can from the ancient site and invest in a guide for the best experience.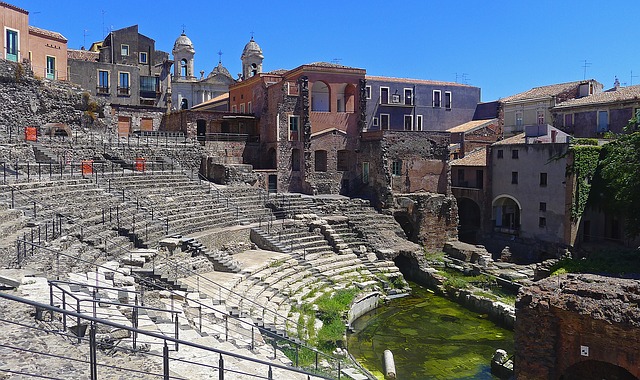 Investigate the Grounds at Castello Ursino
Create your own adventure and uncover the charm of Ursino Castle. Initially constructed in the second half of the 13th century, this building has survived all manner of occurrences throughout history. It has undertaken a range of responsibilities, including housing prisoners, and is now a museum. Authentic in its structure, with a moat, corner towers and courtyard, it is a feast for people who want to see a characteristic medieval castle.
Feel the Buzz at La Pescheria market
Pescheria is Catania's famous fish market. With so much local delicacy on display, it is well worth a look. Energetic with business, it is a great way to feel the soul of the city. Surrounded by some fantastic seafood restaurants, it is also the ideal place to get a delicious meal.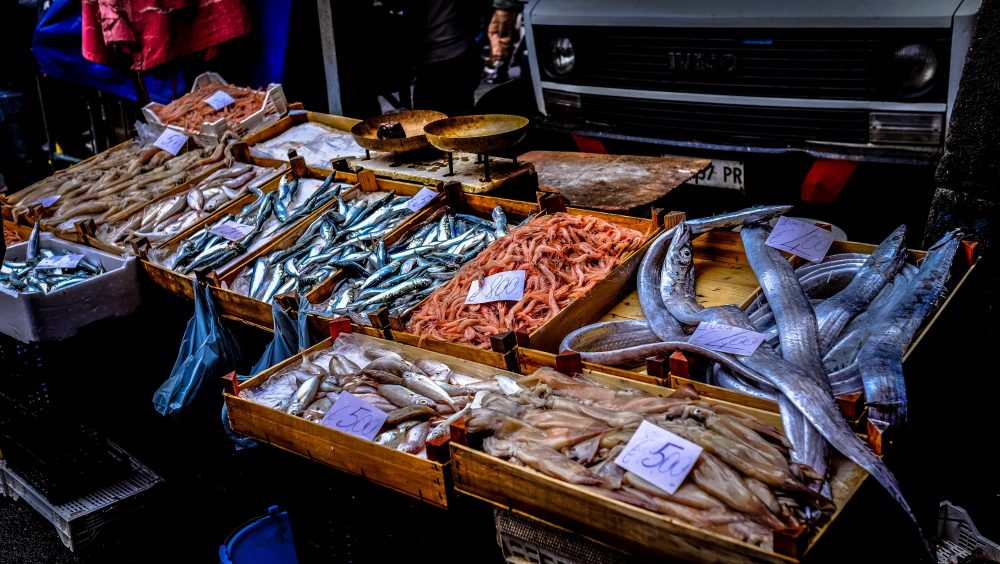 Search the Streets for Pasta Alla Norma
A popular Sicilian dish, Catania is the perfect place to track down the finest Pasta Alla Norma! The main ingredients added to pasta are aubergine, tomatoes, basil and ricotta Salata cheese. Trattoria Be Quiet is a great restaurant to try it out. The name of the dish supposedly comes from Nino Martoglio, an Italian author, who excitedly delivered the line "This is the real 'Norma'!" when first tasting the plate. 'Norma' was an incomparable opera of the time!
With such a vast history, there is so much to see and do in Catania. If you are planning a holiday to Italy, take a look at our blog post, Top Travel Tips for Visiting Italy to get the most out of your trip! If you need further inspiration for your next holiday destination, why not browse through our luxury villas in Sicily for some motivation!