Essential Guide to Wining and Dining in Sicily
Posted on 10 August 2017 in Family & Friends, Italy, Sicily
Largely considered as one of the most important cultural hubs of the Mediterranean, Sicily provides the perfect backdrop for your next break. From the captivating charm of the tiny villages to getting lost in the shimmering, deep blue waters, Sicily is the ideal location for your next escape.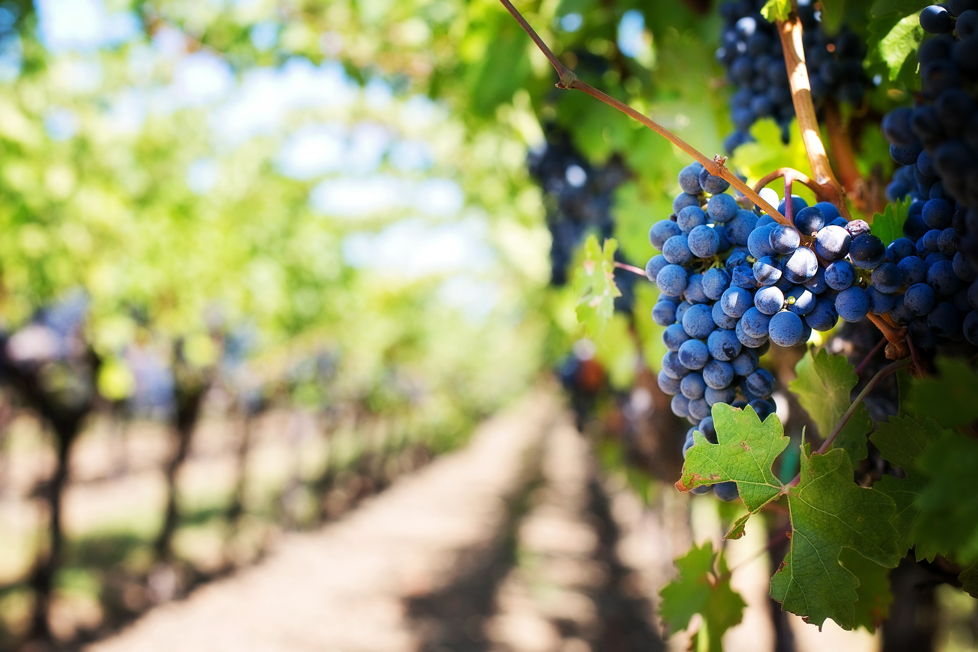 The lush greenery provided by the extensive vineyards and countless olive trees complement the turquoise, Mediterranean ocean that surrounds the island. However, despite the mesmerising landscape being guaranteed to capture your attention, it's the food and drink that make this Italian island one that's not to miss!
We have an array of lovely, luxury villas in Sicily for you to explore, so why not take a look at our website and see if anything tickles your fancy!
Food
Different from mainland Italy, Sicilian food is rich in culture and reflects the history of the island. The perfect climate for growing vegetables, organic farming is popular around the area, and almost every fruit and vegetable you can think of is locally produced. Mountain villages have their specialities, such as aubergines, tomatoes and mushrooms and these will often be used in a variety of different recipes across Sicily.
The location of the island also means that it is the perfect place to sample some incredibly fresh seafood. The waters around the island are the ideal hive for seafood and everything from fish to sea urchins can be found in the dishes! In the Mediterranean sea, fish such as salmon, scallops and swordfish are now a lot sparser than they were before, so do consider this when you choose which dish to sample. However, the ocean has plenty of other options for you to enjoy, such as anchovies and mackerel, so opt for a guilt-free dish with one of these choices!
One of the most famous dishes that you can expect to see popping up on menus and in restaurants in Sicily is Arancini. One of the most traditional dishes, they are essentially deep fried rice balls. With their name coming from the Italian for oranges, each ball can be stuffed with a different filling, although meat sauce is the most typical.
Another firm favourite amongst the Sicilian's is cannoli. Cannoli are small pastry tubes that originate from Sicily but are often popular in Italian-American cuisine. Its roots go back as far as the middle ages, so has been a Sicilian necessity for centuries! Each pastry crust is filled with cream, often consisting of ricotta cheese made from sheep's milk. You'll find cannoli sold all over the island, and to prevent the delicate shell from snapping whilst you eat, make sure to take bites off each end!
Drink
As the largest island in the Mediterranean sea, Sicily is also the perfect holiday destination for those of you who are avid wine lovers! Described as one of Sicily's oldest viticulture regions, the fertile soil and the humid weather of the summer make Sicily the perfect region to sample some of the best wine available.
The southernmost region of Italy has been a hub for grape cultivation for as long as 2500 years. With such a rich history surrounding the grapes that have grown on the island, it is only right that you experience the finest to come out of Sicily. With a few specialities, you'll be spoilt for choice – just don't attempt to taste them all in one day!
Probably the most famous wine to come out of Sicily is the Marsala wine. Originating from the port city of Marsala, the wine is made with either Grillo, Catarratto, or Inzolia grapes, which are all native to Sicily, although it is still drunk, the favoured use for it now, is in cooking. Those who wish to use the wine will find that it has been divided into three different standards, oro (golden), ambra (amber) and rubino (ruby), to make it more apparent which wine should be used for each dish.
In regards to wine that you can drink, Zibibbo, which is similar to Marsala but lower in alcohol content, Primitivo, the grape often found in Zinfandel and Moscato are all great options for you to enjoy whilst spending time on the island!
We'd love to know if you're planning a trip to Sicily anytime soon and if there are some cuisines that you're desperate to try that we've missed! Let us know on social media.