A guide to wine making
Posted on 10 April 2017 in Italy
After your relaxing holiday in our Italian villas, you may return home and feel inspired by the miles of picturesque vineyards you saw while you were away. Whether you just drove passed the rows of grape plants or you went on a wine tour and tasting day, Italy encourages passion and enthusiasm around delicious and authentic wines.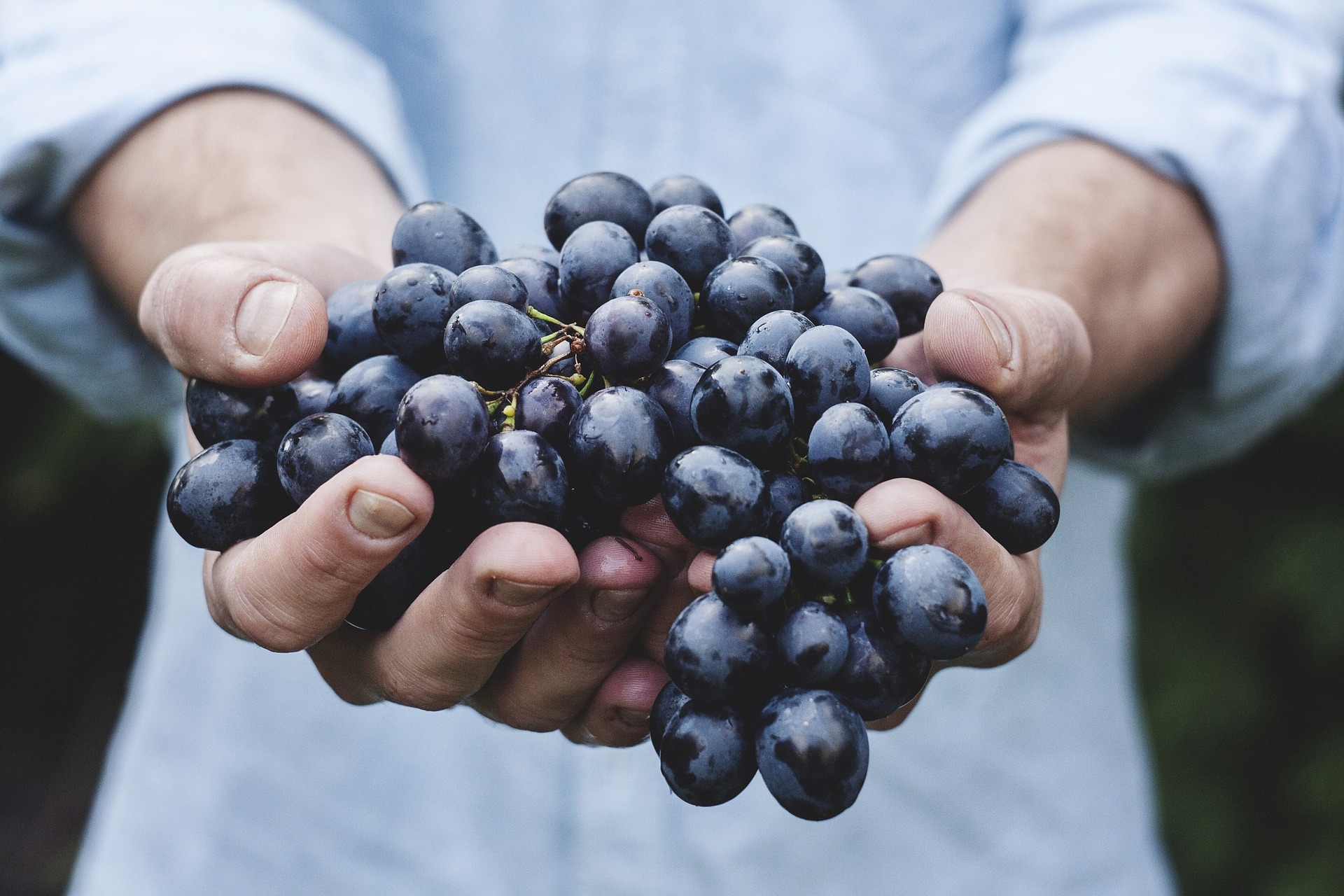 If you, like most of us, take the love of an Italian bottle home, then why not have a go at making your own? The process is much easier than many imagine and the equipment required is very accessible and affordable. You can get everything you will need either online or at a homebrew shop; the equipment you will use for one batch of wine will last you for many more brewing sessions in the future, so it really is an investment into your wine making venture.
Homemade wine can vary massively in comparison to the shop brought bottles; you can have differences in the fruit you use, sweetness and alcohol percentage. It is much cheaper than buying it pre-made, and it is a great hobby with even better benefits. After you have started brewing, there will always be enough wine for your visitors, and you will no longer have to think about what present to buy your friends and family as your homebrew will make the perfect gift.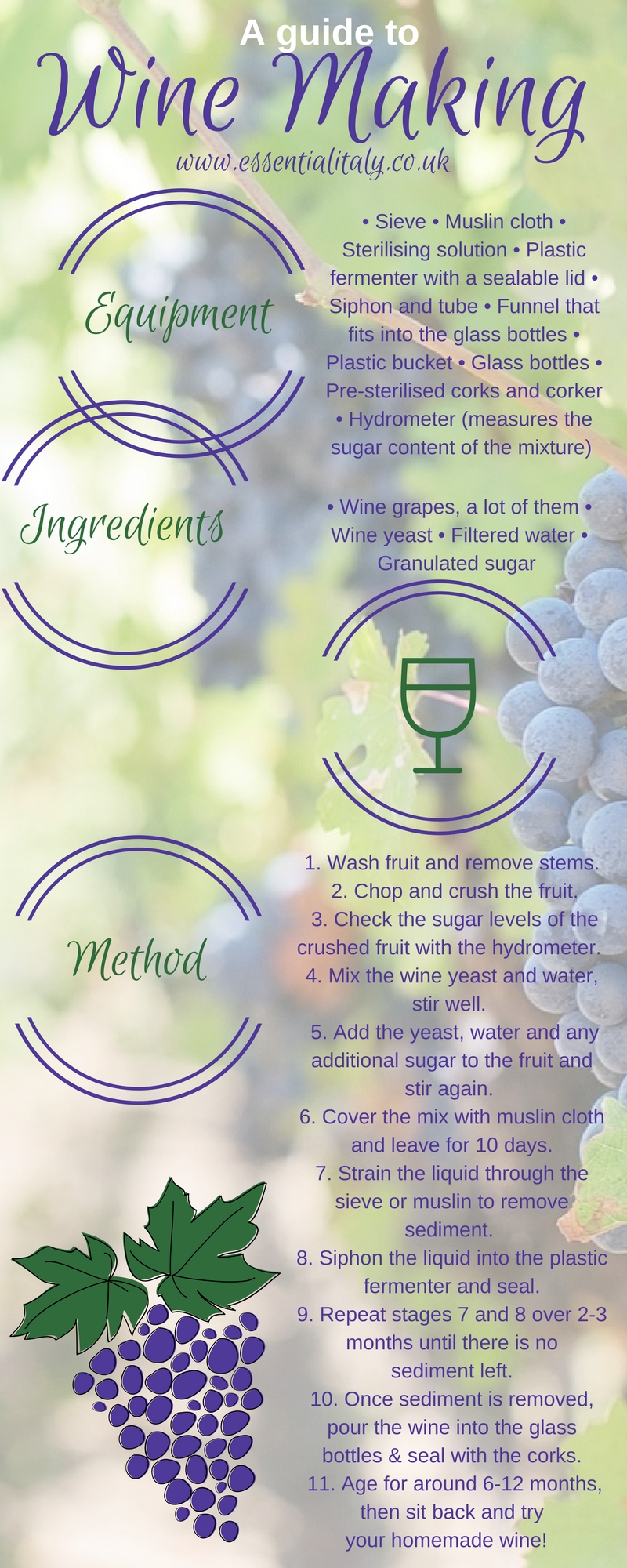 Top Tips:
Technically, wine is made from fermented grapes, although they are not the only fruits you can use. Why not get experimental with your homebrew and try using plums, elderberries, dandelions, peaches or pears? You can also use frozen fruit, so if something is in season that you want to try and make into wine, but you are not ready to brew yet, just pop it in the freezer until you are.
All equipment you use during the process must be thoroughly sanitised, even if it is new. This is because the yeast that turns your liquid into alcohol will struggle to compete against other microorganisms, so by cleaning it you will be giving it the best chance to do its job.
The more sugar added to your wine, the more alcohol is produced. The yeast feeds on the sugar and then produces alcohol. Be careful not to add too much as it can result in a very sweet drink.
The homebrew shop assistant will advise you on the yeast to sugar ratio; some fruits naturally contain more sugar than others, so the amount you need to add will vary. This will also affect the alcohol content on the finished product.
Please include attribution to https://www.essentialitaly.co.uk/ with this graphic.