A Weekend in Syracuse
Posted on 18 December 2019 in City Breaks, Italy
The next in our 'weekend in' series, the Sicilian city of Syracuse makes for a perfect adventure, allowing you to take a step back, slow down and truly appreciate the sheer beauty of this wonderful corner of the world. The city is exactly what you would expect from a traditional Sicilian city but needs to be experienced to be truly believed. Café tables are scattered around dazzling squares and a myriad of atmospheric medieval side streets lead to the azure waters of the charming coastline. Whether you've been before and are looking for new thing or simply want to experience the city as part of your Sicilian holiday, here's our guide to some of the best things you can do in two days.
Day One
Wake up early on your first full day in Syracuse and pack a bag for a busy day ahead. Remember to take sun cream and lots of water as this south-eastern corner of Sicily can get very warm throughout the year. Grab breakfast from a local café and enjoy an Italian coffee to kickstart your day. With over 2700 years of art and history to explore, it makes sense to start with the reason many flock to Syracuse; the archaeological site. Found in the north west of the town, this site is host to fantastically-persevered Greek and Roman remains, including a Greek theatre dating back to 5th century BC. In fact, if you happen to be visiting between mid-May and the end of June, you may see the 59-row theatre, that can seat up to 15,000 spectators, in action during the Greek theatre festival. A fantastic, fragrant lemon orchard sits atop what used to be an Athenian prisoners of war camp and it is here you can spot the iconic "Ear of Dionysius", a 20m high slender arch that develops into the rock face for about 65 metres. According to legend, this landmark gets its name for its amplifying acoustic capabilities and legend has it that the tyrant Dionysus once used it as a jail and could listen to the conversations of prisoners with ease.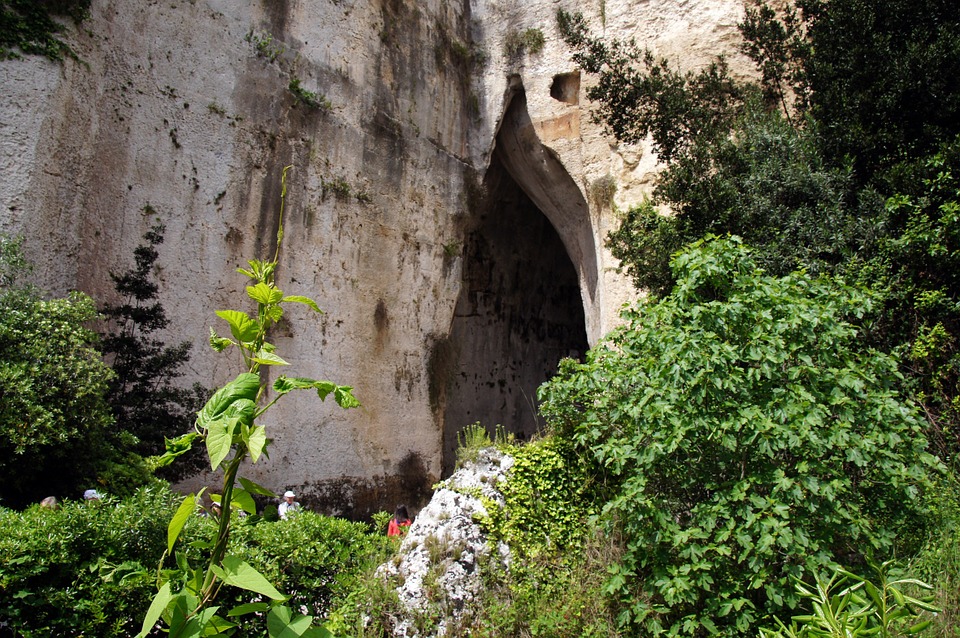 The Archaeological museum is just a short walk away from the site, so once you've taken in all of the sites, dive a little deeper into the fascinating history of the area, exploring exhibits and reading about what life was like all those years ago. After a morning of sightseeing, you may want to head back into town for a late bite to eat. Next, head to the renowned outdoor market of Ortigia and take it all in as both locals and tourists alike jump from stall to stall, getting the very best produce available at very modest prices. From fresh loaves of bread to the catch of the day and any number of nuts, spices and cheeses, the market is a great last stop on your first day for those hoping to cook up a feast in their Sicilian villa that evening. With tired legs, head back to your luxurious home away from home and take a dip in the pool if you're staying in a villa that has one or sit back with a holiday read for an hour; either way, it's a good idea to factor in some chill time after a busy day. Cook up a meal in your villa, using the finest of ingredients and watch the sunset as you toast to your first full day.
Day Two
Another early start on day two will help you to fully make use of the time you have in this fantastic city, as there's still so much to explore. Hit the Galleria Regionale di Palazzo Bellomo first thing to avoid the queues and marvel at the sheer number of Madonna masterpieces. There are a number of different paintings to marvel at, most of which are dedicated to medieval, Renaissance and Baroque art – making for the perfect place to whist away a few hours for those with a passion for art, history and culture. Next, head to the cathedral in the Piazza Duomo to admire the wonder of the 18th-century building. Like much of the architecture in this fascinating city, the cathedral was erected during this time after an earthquake devastated the area in 1693. The square where this is based is one of the most typically Italian scenes you'll see in Syracuse and is a great spot to find a light bite to eat for lunch.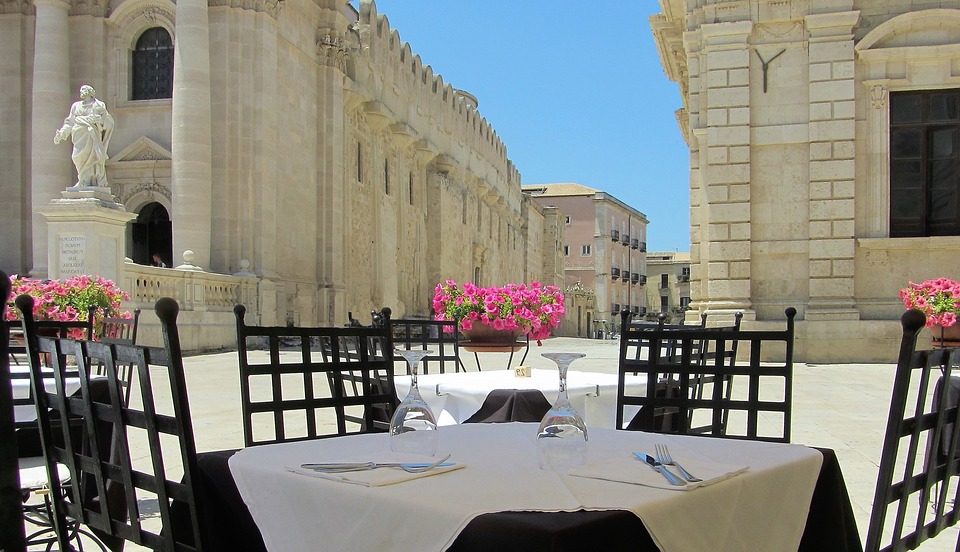 Spend your last afternoon in Syracuse exploring the many boutiques and shops that line the traditional and atmospheric streets, talking to friendly shop-owners and buying gifts for family and friends at home. You may even want to stock up on some of what Italians do best, including olive oil, wine, coffee and all kinds of sweet treats. Once you have shopped 'til you drop, head back to your villa to get ready for a night out in Syracuse. Hit the local spots such as the renowned Temple Bar and enjoy a candle-lit experience before enjoying some of the fine Italian cuisine on offer. There are so many fantastic restaurants to choose from, but we love Ristorante Don Camillo for a cosy dining room serving fine wine and fabulous food, or Bistrot Bella Vita to dine alfresco and a more casual cuisine.
Whilst your time in Syracuse may seem short, you can be safe in the knowledge that you have packed in as many of the things to see and do in Syracuse as possible. Say goodbye to your home away from home, but know that should you ever wish to return to this beautiful corner of the world, you can browse our holiday apartments in Sicily and discover the perfect place from which to discover the island once more. For more inspiration on exploring Sicily, check out our latest guide, The Unique Culture of Sicily.