Valentino Rossi excited for Italian MotoGP
Posted on 28 May 2015 in Italy, Tuscany
For the first time since 2008, Valentino Rossi will be returning home to the Italian MotoGP, topping the World Championship standings. With this being the case, the Doctor is extremely excited to return to his home country, and achieve his first win in Italy for seven years.
Rossi was previously unbeaten at Mugello -which is located just a short distance from some of our holiday villas in Tuscany – from 2002 until 2008. However, this glorious run ended with a third in 2009, which was then met with an unfortunate 2010, when Rossi suffered a broken right leg during practice.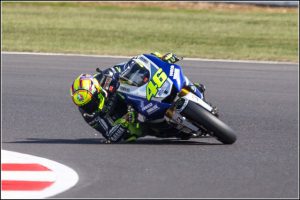 A stunned Mugello crowd never really seemed to recover from the shock of the incident, and have remained fairly quiet over recent years, where Rossi has only managed to podium in 2014, where he finished behind Marc Marquez and Jorge Lorenzo.
However, the Doctor seems to be in high spirits this year, with victories in Qatar and Argentina propelling him to the top of the World Championship standings. The crowds this year at Mugello are set to be jam packed as well, with levels not seen since Rossi previously dominated the track.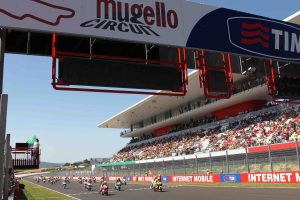 Marc Marquez will not make things easy on the Tuscan track though, as he looks to try and close the gap between himself and Rossi. Jorge Lorenzo will also offer stiff competition, with Mugello being one track where he has an exceptional record. He has won the last two rounds, and with Mugello victories coming in 2011, 2012 and 2013, he knows how to win in Italy.
The race takes place this Saturday (31st May), where Rossi will be hoping the Italian crowd can spur him on to victory, and closer to a tenth world title in twenty seasons of racing for the Doctor.
Photos courtesy of Polimediafi & Smudge 9000, under Creative Commons