Truffle season in Tuscany brings San Miniato to life with its White Truffle Fair
Posted on 28 October 2015 in Italy, Tuscany
An annual event which takes place during the last three weekends in November, one of Tuscany's largest and longest-running truffle festivals, the Sagra del Tartufo Bianco (White Truffle Fair) in San Miniato is due to return this autumn.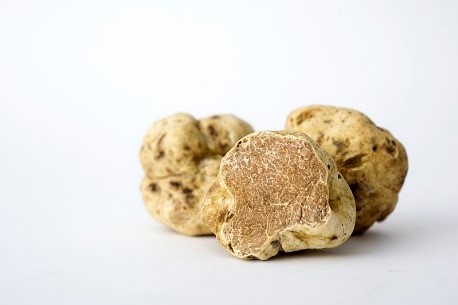 White truffles are the most coveted, and most expensive, variety of truffles, with over 25% of them unearthed in Tuscany, making it a highly popular region to flock to when the delicacy comes in season. They lose their flavour very quickly, with the taste diminishing after just 2 or 3 days, making the truffle festivals a good place to try some already-prepared truffle products or to buy them fresh, ready for cooking back at your holiday villas in Tuscany.
On offer at the festival in San Miniato is a large offering of truffles as well as a huge amount of locally-produced truffle-derived products, which even include foods such as salami, pecorino and olive oil.
Located in the lower Arno Valley, halfway between the popular cities of Pisa and Florence, the medieval city of San Miniato also has plenty of other interesting things to see, such as its hilltop historic centre, which features a cathedral, episcopal palace, municipal palace and a tower fortress.
Image: Mortazavifar, available under Creative Commons