Things to See in Lecce
Posted on 6 December 2019 in City Breaks, Puglia
Lecce in Southern Italy is stunning. This is a place that has fewer tourist attractions and offers more of a chance to feel like one of the locals. Here are some of the beauties that you can see in Lecce while staying in one of our villas in Puglia.
Basilica di Santa Croce
A building that can only leave you in total awe, Basilica di Santa Croce offers a majestic view for you inside. Standing proud as Lecce's most extravagant baroque church, you can admire the stunning decorative ceilings, ornate columns and the beautifully restored façade. A place of rest where you can catch a breath, Basilica di Santa Croce offers a peaceful place away from the town. Close by is a pathway that will guide you to Lecce's park if the outside is calling and there are plenty of little cafes and bars tucked away down the streets for when you feel a little peckish.
Roman Amphitheatre in Lecce
This beautiful, ancient building was actually not discovered until 1929, but incredibly it was built in the second century AD. It once hosted a capacity of around 25,000 and was astounding for its time. It is still possible to take tours of this theatre's remains today; fortunately, a lot of the structure is still in fantastic condition which means you can really experience the majesty of the Amphitheatre close to its glory days.
Evening Passeggiata
To get a taste of true Italian culture, there is nothing like taking part in an evening passeggiata. While still something that is fascinating to see, this is definitely more of an activity to do!
An evening passeggiata is a time where everyone comes together to have a stroll before dinner time. This is usually after the afternoon siesta, where everyone is well-rested, and the streets come alive again. If you happen to be in Lecce on a weekend, it will be particularly lively, so you can really embrace the Italian spirit.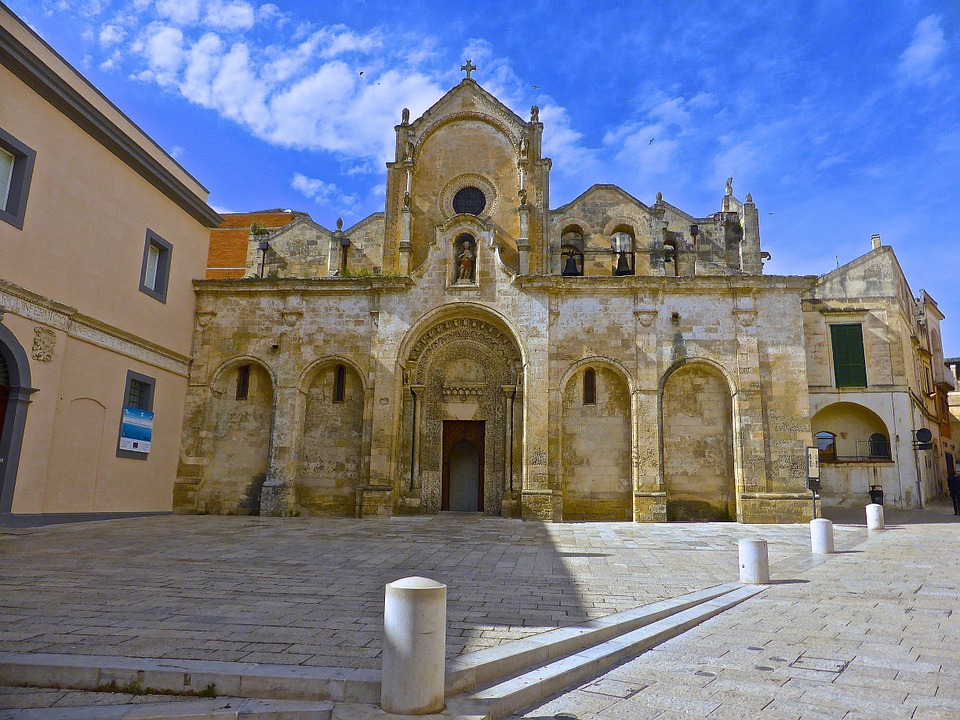 Faggiano Museum in Lecce
This is one for the travellers who adore museums, history and culture. The Faggiano Museum is private, with some of the most recent architectural discoveries on display. This house boasts around 2500 years of history all under one roof, which is something incredible to experience. Originally the building was a Templar home, then converting to a Franciscan Nun convent in the 1600s.
During excavation work, thousands of historical objects were found and such a variety too. From cisterns, a well, light tombs, underground escape ways, and templar fresco's, countless amounts of archaeological finds were made. Even more interesting was how these discoveries were found, completely by accident. Faulty sewer pipes prompted the property owner, Luciano Faggiano, to dig through the floor of the house and found much more than he bargained for. Seven years of excavation work was made and funded by the Faggiano's family, which makes this museum even more magical.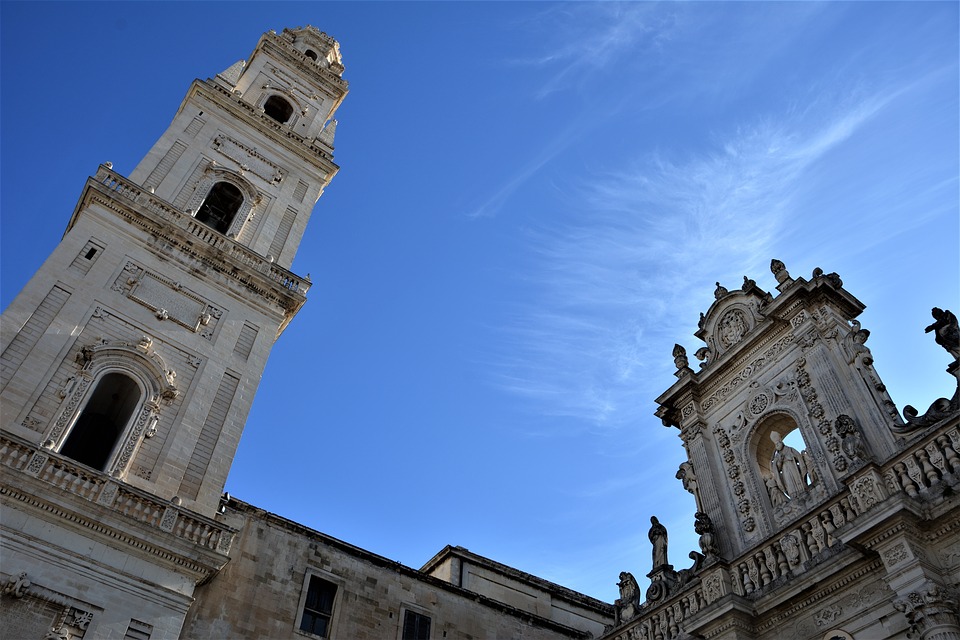 Palazzo Taurino Jewish Museum
Another fascinating museum not to miss is the Palazzo Taurino Jewish Museum. This museum has opened recently, in 2016, and was created to highlight the small but important role of Jewish history in Lecce. It's a private project that offers insight into the thriving Jewish community that was in Lecce in the Middle Ages before they were expelled circa 1540s. The museum offers a guided tour and also essential videos dedicated to the story of Jewish refugees being put into camps and working with local Catholics in partnership.
Lecce Cathedral
Lecce Cathedral is situated in a square hailed as one of the most beautiful in Puglia, Piazza del Duomo. This differs to other squares in Lecce, bathed in peace and cultural intimacy. This incredible building was originally built in 1144 but was later rebuilt in the 17th century, owning the baroque style that now stamps the city. The cathedral itself is enclosed by ornate buildings, including the bishop's residence, and is particularly special to view at night.
Lecce is a truly wonderful city to discover, at the heart of gorgeous Puglia! If you want to learn more about the region, why not discover some of the best attractions in Puglia?