Six Attractions in Puglia
Posted on 8 November 2019 in Puglia
Puglia is one of Italy's most stunning regions and it has everything you could possibly want or need for an authentic Italian experience. From captivating caves to ancient towns, stunning churches to outstanding Italian food, there is so much to see and do in Puglia, you are spoilt for choice. To make things a little easier, here are six top attractions in Puglia that you just cannot miss.
Castel del Monte
Castel del Monte is one of Southern Italy's most raved about landmarks and it's clear to see why. This castle is in a perfect octagonal shape and is a UNESCO World Heritage Site. It was built by Frederick II and to this day it is still unclear why, as it situated far away from any towns or crossroads.
Visiting hours are usually 9:00 to 18:30 out of season and 10:15 to 19:45 during the summer, although do check before you make your trip! Ticket prices are often around €10,00 for an adult and €3.50 for concessions.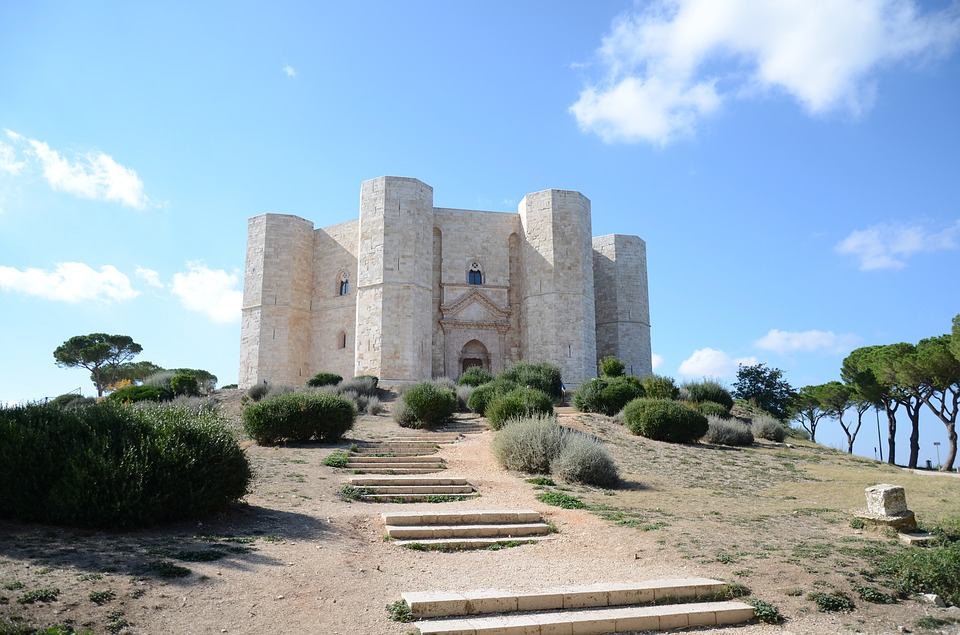 Lecce
Lecce is well known for its distinctive 17th-century architecture and that alone is a stunning reason to visit here. The style of the architecture is bold baroque, featuring hugely decorative gargoyles and gremlins. Lecce is also home to upmarket boutiques, so if a spot of shopping is on the agenda then this is the place to find those unique pieces to take home.
Piazza del Duomo is a place worth taking a trip to; the four main structures on the square are the Lecce Duomo Cathedral, the Bishop's Palace, the Seminary and the soaring bell tower. The Roman Amphitheatre is also another fascinating place that is definitely worth seeing. The columns are still in incredible condition, which really does give you an idea of the brilliance of the arena.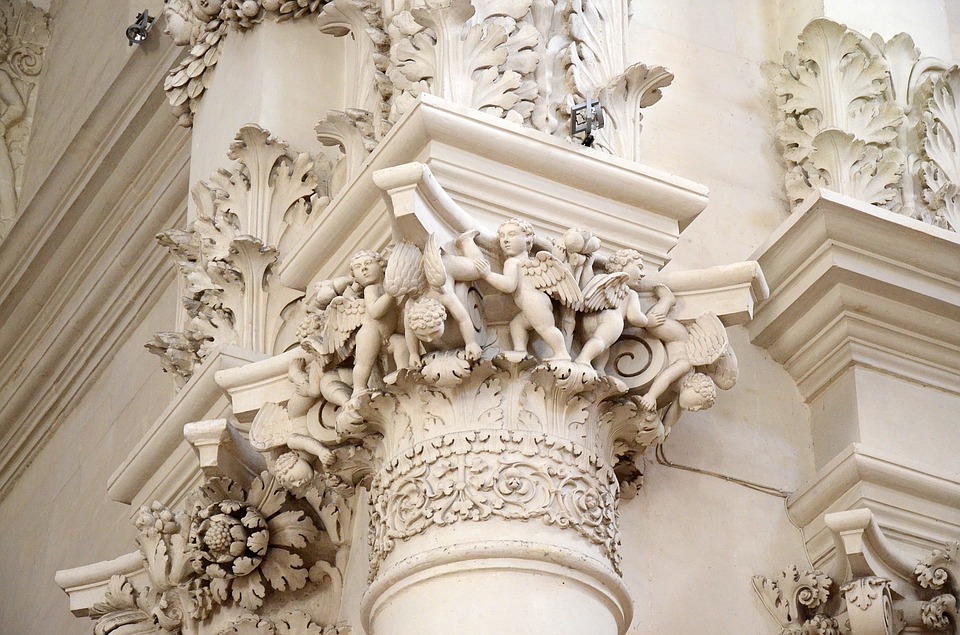 Itria Valley
Itria Valley is located in the very heart of Puglia. This stunning valley spreads over the Provinces of Bari, Brindisi and Taranto. It is well known for its outstanding vegetation and, of course, a fabulous amount of beautiful olive groves. These are the olives that create some of the most delicious Italian olive oils around. The Itria Valley is also famous for its magical vineyards which produce delicious white wines.
Alberobello
Alberobello also stands proudly as another UNESCO site, which already indicates that it is a very interesting place to visit. For this particular place, it was the trulli that made it an UNESCO site. These little, whitewashed stone huts make beautiful roads full of character and are a must see when it comes to something architecturally unique. While you're in Aberobello, why not take some time to wander around the small-town Italian streets and browse the local vendors. Stop for a drink in a local bar or even pick up some authentic Italian treats. Small Puglian towns are renowned for colourful terracotta whistles and handmade ceramics.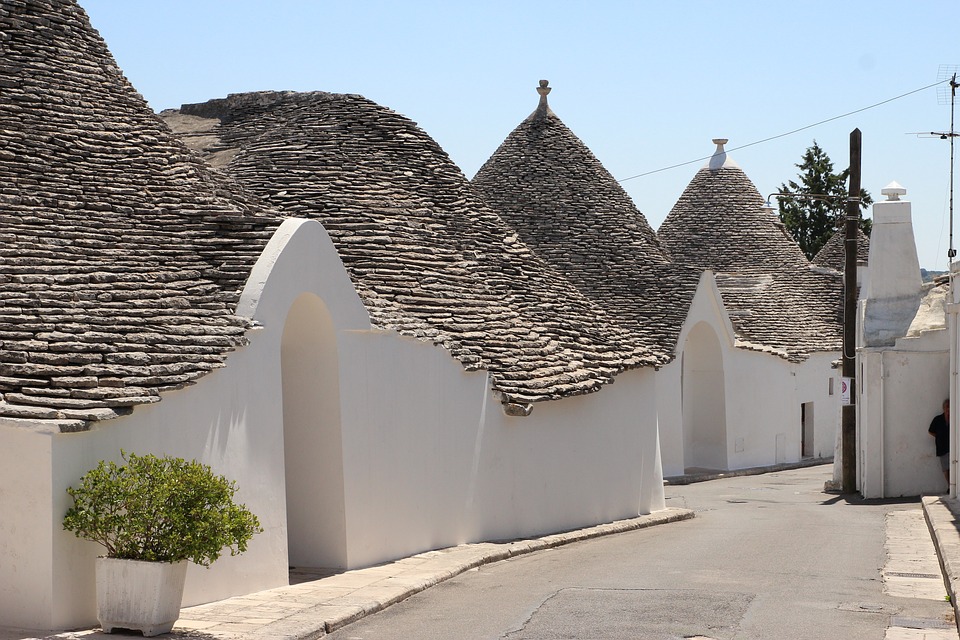 The Torre Guaceto Nature Reserve
This nature reserve is truly something special. Holding a variety of diverse habitats, there is so much to spot here. Marshes and wetlands that are the home of amphibians and exotic birds, or the outstanding marine reserve that's inhabited by turtles are definitely encouraging reasons to visit this animal paradise, but let's not forget the incredible views too. The beautiful sea is flanked by golden sand dunes, and of course, impressive beaches.
Tremiti Islands
The Tremiti Islands are not something to be missed. Five amazing tiny islands make up the Tremiti, creating a small and beautiful archipelago. These five enchanting islands go by the names of San Domino, San Nicola, Capraia, Cretaccio and Pianosa. The crystal-clear Adriatic Sea surrounds these islands with plenty of coves, offering a blissful escape unlike any other. Some of the islands are still inhabited, which makes them quite an unusual and special home for the residents.
Essential Italy specialises in providing you with luxury villas that create a home from home. Why not browse our luxury villas in Puglia to make this trip extra special?