Taranta Festival gets underway in Puglia
Posted on 5 August 2015 in Italy, Puglia
Monday night was the opening night of the popular music festival 'La Notte della Taranta', which is dedicated to the folk music traditions of the southern Puglia region, and in particular the Salento area.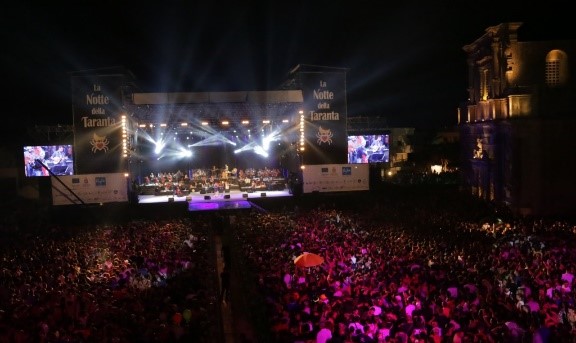 Now in its 18th year, the event continues until August 22, when the closing concert will be hosted in the town of Melpignano. Following its opening concert, which took place in Corigliano d'Otranto, over 60 bands and artists from around the world are set to perform in a series of 16 concerts throughout the Salento area.
Artists scheduled to perform in the festival include Bombino, a Nigerian performer regarded by many as the "Jimi Hendrix of the desert", Norway's Mari Boine and Turkey's Tuckè.
The final concert is also set to be a musical spectacle, with Trans-Siberian Orchestra violinist Anna Phoebe, The Clash bassist Paul Simonon and Italian singer Ligabue all set to be performing in what is promised to be a magical night of music.
If you'd like to see what wonderful Italy has to offer, including celebrations of culture such as La Notte della Taranta, alongside delicious food and wine and beautiful scenery, visit our website to see our fantastic range of luxury holiday villas with pools.
Image: Paride81, available under Creative Commons