How to Spend Christmas in Italy
Posted on 21 November 2017 in Family & Friends, Italy
Christmas in Italy is certainly a grand affair, as with a long Roman Catholic history, it is clear to see why this event is one of the most celebrated in the Italian calendar. If you're heading off to one of our luxury villas in Italy this season, you're in for a real treat, with awe-inspiring decoration and indulgent foods, we can't think of a better place to be to enjoy the festivities! Our guide will give you some tips on how to get the best out of your experience of Christmas in Italy!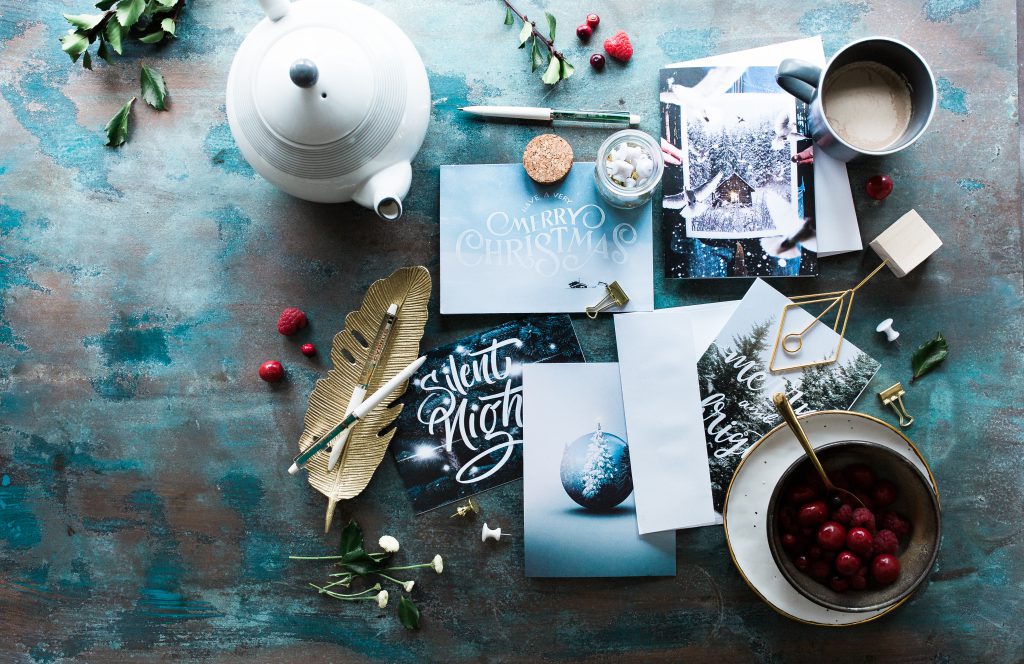 Christmas Traditions
Italy has an array of fantastic Christmas traditions, some of which are a little unusual, and others that are simply genius! These are just a few of our favourites that are definitely worth getting involved in, but be sure to take a look at our "Italian Christmas Traditions" and "Crazy Christmas Traditions in Italy" blogs for more information!
– Although not a widely practised tradition, many build their festive trees themselves from local products such as wine, salami and even cheese!
– The festivities get into full swing on the 24th December, and continue for 12-days of fun-filled, family joy!
– Instead of Santa Claus, La Beffana is a female witch who delivers the present, often not until January 6th!
– Outside The Vatican in the run-up to Christmas, you can purchase a 'hot priests' calendar, filled with images of the 'most attractive' priests, accompanied by lots of interesting information on the history of this grand masterpiece.
Foods
Food is, of course, a central focus of Christmas in Italy, and there are several dishes and treats greatly associated with this time of year. When you're on your holidays in Italy during the festive season, there are a few foods that you should certainly celebrate; here are just a few of these tasty treats…
– One of the most well-known foods for Christmas is panettone; this is often given as a gift and enjoyed by families on Christmas Eve with a mug filled with rich hot chocolate. You can read of the legends of this sweet bread here.
– Another popular sweet treat is Nutella; around Christmas, the typically bright white lids are swapped out for festive colours such as red and green. Jars of this nutty chocolate mixture are also often given as gifts.
– On Christmas Eve, one Italian tradition is to enjoy a meat free-day in preparation for the meat-heavy feat to come on Christmas Day itself. Instead, light dishes of fresh local fish, vegetables and bread are consumed for dinner.
– Preserved cherries in Italy are quite unlike anything else you'll try; their sweet and sour contrast is a truly delectable treat. These are often baked into festive cakes, and served as an accompaniment to coffee and many other dishes.
Christmas Markets
When visiting Italy in the winter season, the sparkle of the Christmas markets is sure to catch your eye! These typically start around the beginning of November and end in the last week of December. If you're not yet feeling festive, five minutes in one of these magical settings will have you singing loud for all to hear in no time! You'll be able to sample sumptuous treats including mulled wine, fresh baked goods, fine nougats and plenty more Italian produce, as well as purchasing an array of handcrafted, unique gifts for your friends and family. But the markets aren't all about purchasing goods, as it is a time to come together to celebrate, with music and beauty all around. Here are five of our favourite markets during the festive period!
Christmas Lights & Presepe
The Italians are known for their fantastic displays of Christmas lights and presepe (nativity) scenes. You'll know when the festive season has arrived, as the streets will be beautifully lit with strings of gentle warm gems of light and magnificent displays of biblical stories surrounding Christmas.
Where to Go
Each region has its own unique way of celebrating at Christmas times, with special traditions, events and delicacies available. It's worth researching Christmas in each location to find out which selection of things best takes your fancy, then you'll be able to plan your trip accordingly. Alternatively, here at Essential Italy our team of experts have extensive experience in visiting the areas we offer accommodation in and will happily give out our personal recommendations to ensure you get to see the best of the best!
Where to Stay
If you're bringing the family over for Christmas, you'll want to enjoy your own space. Our selection of luxury Italian villas has a little something for everyone; some of them even have a private heated pool! Some of these abodes are still available for last minute booking, so get in touch today to find out more and to let us give you the perfect Italian holiday this Christmas!
Keep an eye on our blog, too, for the latest instalments into our series of Christmas blogs, offering you an insight into Italian life at Christmas!