Slow Travel Fest returns to Monteriggioni
Posted on 15 September 2016 in Italy, Tuscany
Nestled in the heart of Tuscany, the town of Monteriggioni and the surrounding segment of the via Francigena pilgrimage route will once again host the Slow Travel Fest from September 23-25.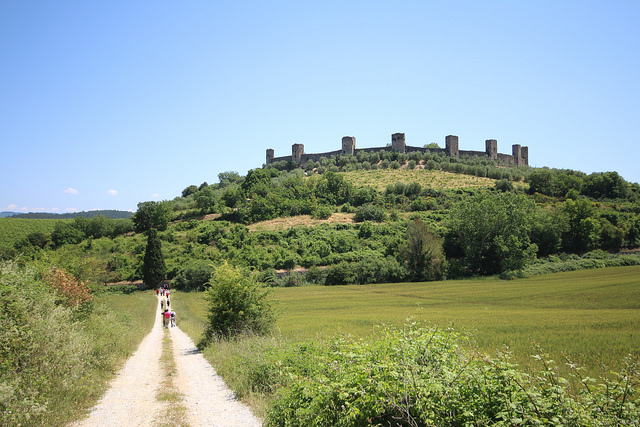 The festival invites its visitors to enjoy the area and its activities on offer at a more leisurely pace, educating people on the joys of slow travel and what it is all about. Building on last year's selection of activities and events, the festival will feature numerous excursions both on foot and by bike, as well as lectures by leading figures from the slow travel movements, concerts and pop-up cultural performances.
The Andare a Zonzo Association will be organising the several excursions taking place over the course of the festival. Many of the outings will have their own themed itineraries, with focuses on topics such as geology, botany and land history. Family-friendly activities will also be on offer in many of the trips, spanning outdoor workshops, scavenger hunts and a circus show, which will bring the festival to a close.
After a long day of hiking or biking, attendees can also enjoy a selection of musical and cultural events which bring each day to a close. Musicians from around the world will be performing at the festival, including Puerto Sureno, Peppe Voltarelli and Baro Drom Orkestar, while some interesting visual art exhibitions will also be making an appearance. Rocco Rorandelli of the Terra Project group will exhibit his images of the 'Balkan Route', where a drone has followed the Balkan migratory pathways, while Riccardo Guasco and Francesco Poroli present 'Bici e Mappe', a series of maps and illustrations depicting travel by bicycle.
If you want to find out how to enrich your experience and enjoy your Tuscany holidays the slow travel way, the Slow Travel Fest is a great place to start.
Image: Visit Tuscany, available under Creative Commons