Six things to do in Italy this December
Posted on 30 November 2015 in Italy
With the festive season now in full swing, there's plenty going on across the country if you're planning on staying in an Italian villa with us this December. From traditional feasts to world-renowned live music, there's something for everyone in our December 2015 events diary.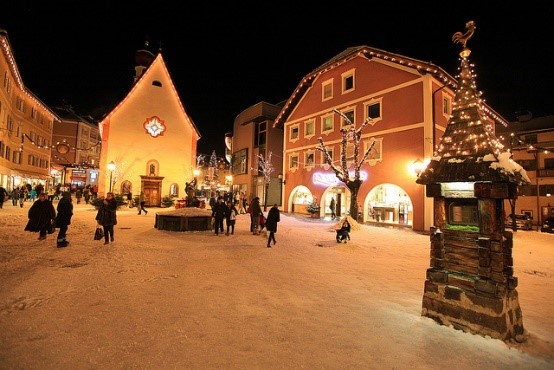 Wild Boar Festival, first week of December
During the first week of December, the Tuscan town of Suvereto celebrates one of the staples of the area's regional dishes, wild boar, with its very own festival. As well as wild boar, other local products, such as wine, honey and olive oil, are celebrated during the 10-day festival. The locals also celebrate with traditional costumes and a number of medieval competitions.
Festi di Santa Barbera, December 4th
Nestled in the slopes of Mount Etna is the Sicilian town of Paterno, where every year, the people hold a religious ceremony and procession in honour of their patron saint, Santa Barbera. Beginning with an array of sport and music events, the celebrations conclude with a dramatic fireworks display, a parade, and the unveiling of the city's nativity scene.
The World's Biggest Christmas Tree, December 7th
Situated in the far north-eastern province of Umbria, the town of Gubbio's Christmas tree was first crowned the world's biggest Christmas tree in 1991. Taking over 2000 hours to set up, the tree is formed at the base of Mount Ingino and is decorated with thousands of colourful lights.
Feast Day of the Immaculate Conception, December 8th
Celebrations are held throughout Italy for this religiously important day, which typically consist of parades, feasts and music, depending on where you're staying. In Abruzzo, for instance, the people may also celebrate with traditional singing and bonfires.
Pisa Marathon, December 20th
Beginning and ending from the famous leaning tower, this is a slightly different way to experience this historic city whilst cheering on the highly determined athletes. Alongside the main race, there will also be another race, La Corsa dei Babba Natale, where the twist is that every runner is dressed as Santa, as well as a half-marathon.
Umbria Jazz Festival, December 30th-January 3rd 2016
Now in its 42nd year, the Umbria Jazz Festival returns to Orvieto, honouring the very best of world jazz, with this year's line-up including Vincent van Hessen and the Larry Franco Quartet. With prices starting from just €12, this is the perfect way to wind down from the hectic Christmas festivities.
Image: Mike Slone, available under Creative Commons