Sicily climate guide
Posted on 15 June 2015 in Italy, Sicily
If you're wondering when's the best time of year to visit and sit back in the sun at our Sicily villas with a pool, look no further than our simple climate guide! Sicily is in fact great to visit all year round, as you'll not only fall in love with the changing landscape as the seasons turn, but also as the climate stays warm and pleasant even throughout winter.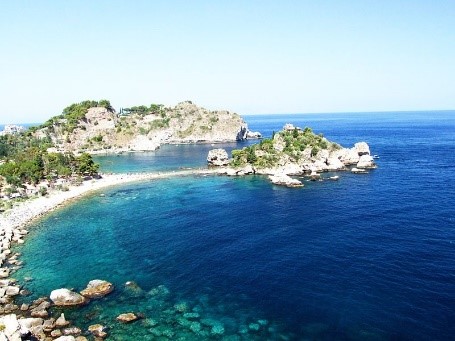 The island is also lovely and dry during most months of the year, meaning you do not really need to worry about rainy weather; the summer months see an average of just 1-3 days of rain a month, with the winter months seeing 9-12 days of rain a month – a lot drier than Great Britain! You'll also find that the south of the island, home to resorts such as Catania and Syracuse, get even less rain than places in the north.
Between May and September, you can look forward to as many as 11 hours of scorching sunshine a day, with an average temperature of 25°C in the summer, which can reach maximum temperatures as high as 38°C! Even in winter, the temperature still remains pleasant, and rarely drops below 10°C, making winter the perfect time of year to visit scenic Sicily if you can't stand the summer heat.
If you're planning on wading into the clear blue seas Sicily has to offer, there's more good news – the sea temperature around Sicily's coasts rarely falls below 15°C, even in winter, reaching a peak temperature in August of 25°C.
Sicily is wonderful to visit at all times of year, with an annual climate to suit everyone, and something new to discover around every corner!
Image: gnuckx, available under Creative Commons