Ron Howard and Tom Hanks head to Florence to film Inferno
Posted on 18 April 2015 in Italy, Tuscany
Academy Award-winning director Ron Howard has recently been spotted in the Tuscan city of Florence, visiting locations to be featured in his newest film, Inferno, an adaptation of the popular 2013 book by The Da Vinci Code author Dan Brown.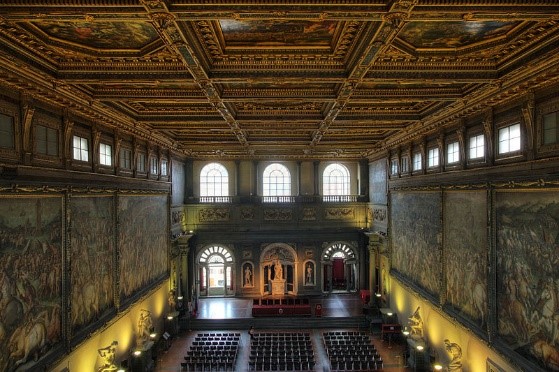 He has been seen visiting the statue of David in the Accademia Gallery, as well as carrying out some technical scouting on the Ponte Vecchio. In the Palazzo Vecchio's extravagant Salone dei Cinquecento, he was also spotted planning camera angles with the film's leading actor, Tom Hanks.
The film is expected to cover all of the main scenes from the novel, with a substantial fee being paid to film in the Palazzo, where main character Robert Langdon flees from his enemies. Filming begins on May 2nd, and is expected to last for 2 weeks.
If you'd like to visit Florence and see the filming locations of Inferno before they hit the big screen, take a look at our holiday villas in Tuscany and find the perfect place to stay in Italy for you!