Puglia's Best Beaches
Posted on 18 February 2019 in Puglia, Seaside Holidays
The heel of the Italian boot, Puglia is an enchanting location that is becoming increasingly popular amongst visitors thanks to its whitewashed towns and traditional Italian values. There is so much to discover in this region, from its magnificent food to its unique pace of life, making this the perfect place for anyone looking for an exciting Italian vacation.
While its charming towns and villages are a delight to explore, one of the major attractions of this region is its Mediterranean climate and beautiful seas. No trip to Puglia would be complete without sampling some of the stunning blue waters that surround it, and there are plenty of places for you to enjoy some beachside relaxation. Take a look at these incredible Puglian beaches!
Otranto
Otranto is a popular coastal town in Southern Puglia bursting with history. Its cathedral is impressive, but Otranto is particularly notable for its eye-catching geography. The nearby bauxite quarry is a hidden gem that is well worth a visit, but an absolute must while in the town is to take a look at the crystal blue waters of the Adriatic Sea.
There is a range of small beaches along the Otranto coastline for you to discover. However, the Baia dei Turchi is a stunning location worth a visit. White, ragged cliffs rise out of the pristine sea, allowing a nice balance of shade and sun to maximise your day out on the sands!
Polignano a Mare
This unique location of this beach means that it deserves a special mention. The town of Polignano a Mare sits centrally in the region along the elongated Adriatic Coastline, just south-east of the city of Bari. A uniquely historic town, Polignano a Mare is hugely popular with locals and visitors alike and is renowned for its square buildings, built right on the edge of the rugged limestone cliffs synonymous with the region.
A town that is as close to the water as possible, this charming location's beach is small but wonderful. Located on a steep decline, this harbour-like beach is flanked on either side by cliffs and historic buildings, creating a real Italian atmosphere for you to enjoy while dipping your toes in the gorgeous sea.
If you're interested in learning more about the unique history of this region, why not check out our blog on the history of Puglia?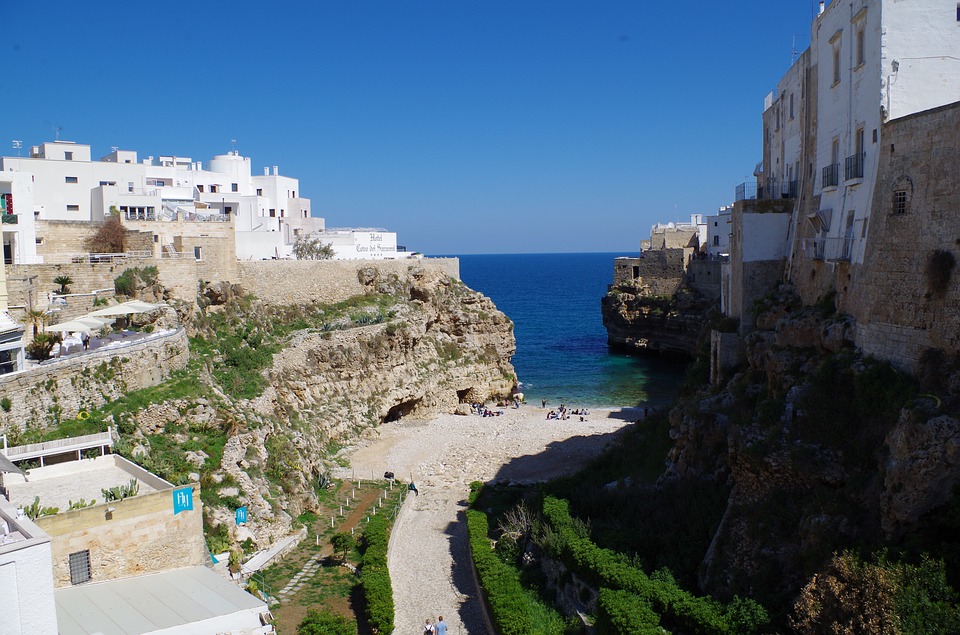 Pescoluse-Torre Pali
One of the most beautiful stretches of sand in the entire region is found along the coast between the small communities of Torre Pali and Pescoluse, close to the southernmost point of the region. Renowned for its golden sands and colourful seas, parts of it are referred to as the Maldives of Salento! If you're in the area, then a trip to these beaches is an absolute must.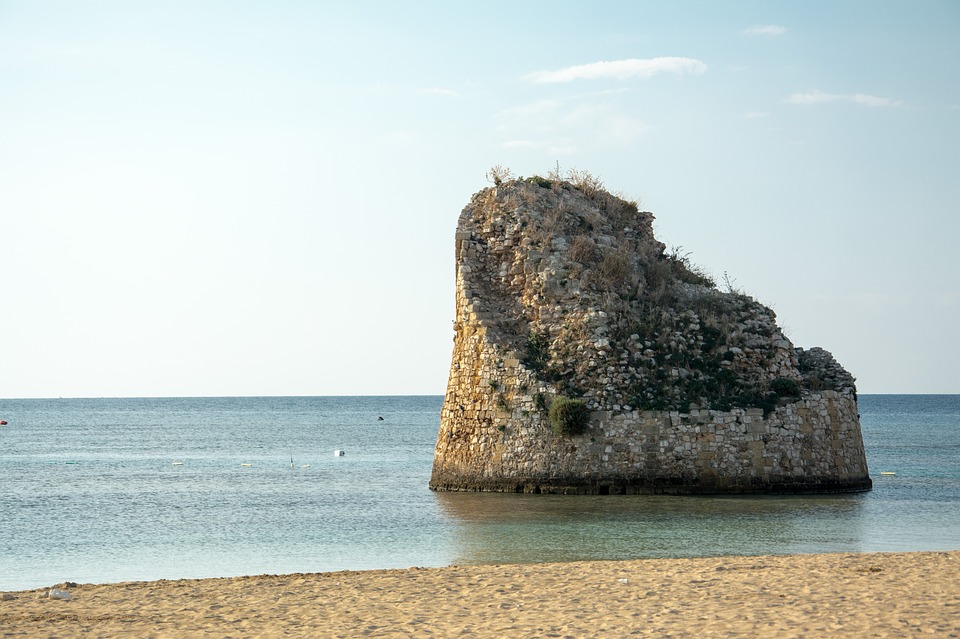 Vieste
A hugely popular coastal resort town, Vieste sits on the eastern tip of Gargano National Park in the northern region of Puglia. The beautiful town is regularly thriving with tourists and visitors from all over Italy – and with good reason! There are many stunning beaches across this region, however, the one that catches the eye more than the rest is known as Pizzomunno, after the giant rock that sits on it. Over 80-foot tall, this monolith is a geological marvel made from the limestone cliffs that surround the region and is well worth a visit.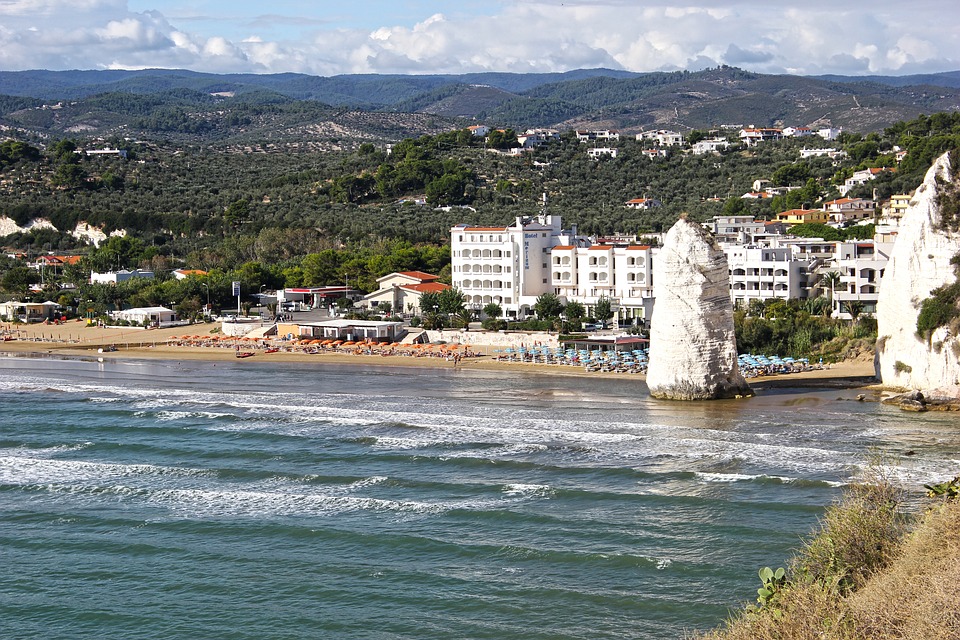 Vignanotica
If you're looking for somewhere more secluded, then the Spiaggia di Vignanotica may be the perfect beach for you. Located just south of Vieste, this beach is cut off from any towns or villages in a small location that would otherwise be easily missed. However, the trip to Vignanotica is definitely worth it, as this pebble beach has some of the clearest water in the region! Despite its forgotten feel, there are basic facilities in the area, making it perfect for a day by the Italian seaside.
Puglia is a region with some of the best beaches in the whole of Italy! Blessed by the Adriatic and Ionian coastlines, this is the ideal region for those looking to enjoy a beachside getaway, especially when you consider our excellent hotels in Puglia. With great food, renowned culture and plenty of places to discover, this could be the perfect destination for you!