Puglia, an Artist's Paradise
Posted on 22 April 2014 in Uncategorized
The Puglia region of southern Italy (the heel of the boot) is bordered by the Adriatic Sea to the east, the Ionian Sea to the southeast, the Strait of Òtranto and Gulf of Taranto in the south.
It is a sun-filled visual paradise where a backdrop of endless blue sky sets the scene for a dazzling display of vibrancy, light and colour.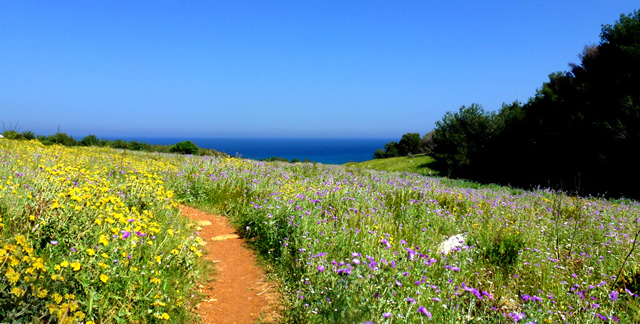 The crystal clear seas sparkle in the mid-day sun, reflecting a delight of turquoise tones, breathtaking blues and iridescent indigos. The golden-white sand glistens gloriously in the sunshine and small fishing villages provide picture-perfect locations.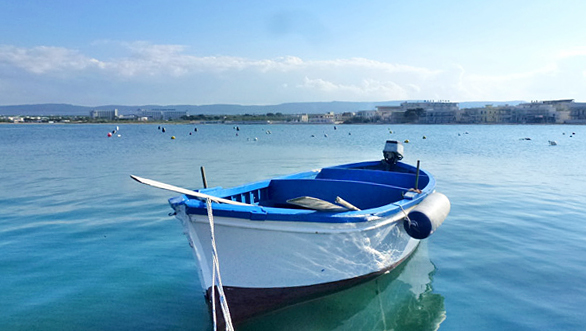 Ochre Leccese stonework adorns the streets where roadside vendors sell fresh fruits and vegetables in an artist's palette of cherry reds, vivacious yellows, deep greens and vibrant oranges. White-washed houses with paint-pot coloured shutters boast balconies full of cascading geraniums and bright summer foliage.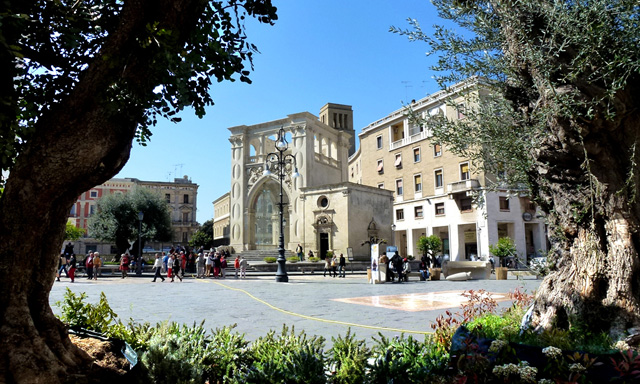 Inspirational settings are found in the endless landscapes of fruit orchards, olive trees, vineyards, rolling hills and flat plateaus of the region. The national parks (Gargano, Torre Guaceto and Parco Naturale Regionale) provide a wealth of greenery, wild flowers and stunning views over the peninsula.
For accommodation brimming with creativity and inspiration we recommend Masseria La Rascina. Surrounded by never-ending fields of olive and almond trees, hosts Leonie and Paulo will amaze you with their incredible sense of style, imagination and originality.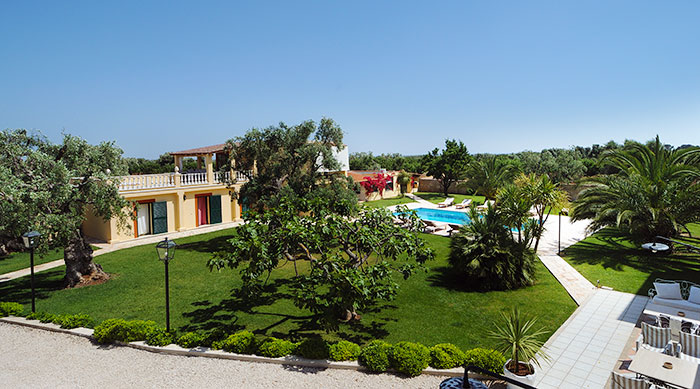 The interiors are exclusively designed by Leonie who selects everything from the exquisitely decorated paintwork to the chic soft furnishings. The grounds are awash with an array of gorgeous greens, bright blues and intense terracotta, all set against the dazzling yellow exterior of the building.
Each room has its own unique layout, design and outdoor space. Room Ostuni features large veranda with inspirational evening views to the illuminated white town of Ostuni on the west and the azure waters of Adriatic Sea on the east.