Pesto: Everything You Need to Know
Posted on 27 September 2017 in Family & Friends
On your next trip to Italy, whether you're spending time in Genoa, the birthplace of pesto, or staying in a villas in Sicily with a pool, you may be tempted to treat yourself to a bowl of freshly cooked pasta with pesto. Thanks to its many different uses, pesto has become a household ingredient worldwide. However, a recent trend has seen the sauce evolve from the green, Genovese recipe that we all recognise to something a little different.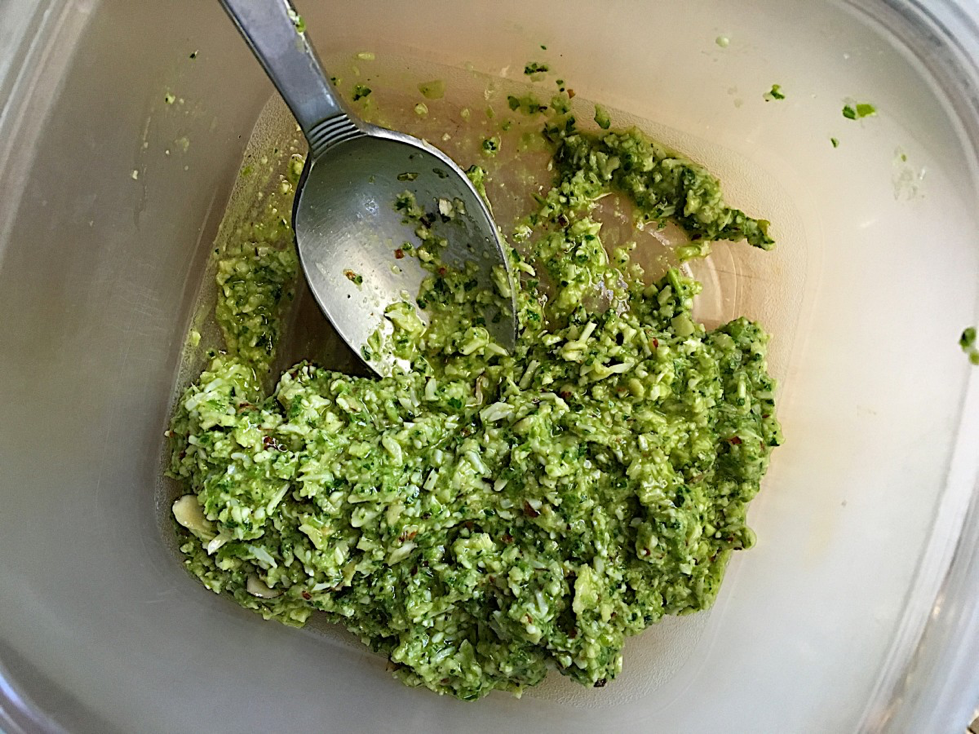 Originating in Genoa in the 16th century, pesto is a combination of several ingredients blended together. Typically, the recipe calls for crushed garlic, pine nuts, coarse salt, basil leaves, Parmesan cheese and pecorino sardo – a cheese made from sheep's milk – to be mixed with olive oil in order to create the sauce. This being said, the recipe has been altered several times since it was created in order to take into consideration areas where certain ingredients may not have been readily available, such as pine nuts in Provence, France, while Parmesan cheese has also seen itself substituted for other varieties.
The Genoese word pestâ, meaning to pound or crush, is the origins of the word pesto. However, in reference to the way in which the sauce is prepared with a pestle and mortar, the translation of pestâ is a little misleading as the different ingredients that make up pesto should rather be ground together. The reason for this? In order to release the full aroma of the basil leaf, it must be handled with care and not crushed.
So, what changes have been made to the typical pesto that you might have been acquainted with? Well, ASK Italian has contacted Il Buongusto, a small family-owned business near Verona to mass-produce a crop of purple basil that can be used in their pesto recipe to represent their new, autumnal menu.
Whilst the process would remain the same in making pesto, however, instead of the typical basil leaf tinting the sauce with its usual green hue, you would be welcomed by the Italian food's purple tint. In addition to this, one of the reasons that we have yet to see purple pesto is due to the higher cost of the plant. Green pesto is around 50% cheaper to manufacture, as the leaves are bigger and require less care.
If you're tempted to make purple pesto at home, purple basil seeds and shrubs are readily available in most garden centres to grow at home. Below, we have included a recipe for you to follow:
Ingredients
5 cloves garlic peeled
3 ½ cups (tightly packed) purple basil leaves picked, washed and dried
¾ cup almonds toasted
1 cup olive oil
½ cup Parmesan, finely grated
salt and pepper to taste
Method
In a food processor, place the garlic, basil and almonds before processing for 20 seconds.
Next, add the Parmesan cheese to the mix. Then, whilst the processor is turned on, slowly add in the olive oil.
After turning your food processor off, scrape around the edge of the bowl to ensure that all the ingredients can be mixed thoroughly.
Process the mix for a further 20 seconds.
Repeat steps three and four until you think the mix has a good consistency.
Season and process one last time before serving.
Do you have a favourite ingredient to come out of Italy? If so, we would love to hear it! Reach out to us on one of our social channels and let us know. Additionally, if you are after some more Italian food inspiration, take a look at our blog here for more guides, recipes and information on many other Italian cuisines.