Palermo recognised as Sicily's newest World Heritage Site
Posted on 22 July 2015 in Italy, Sicily
Sicily is an incredibly fascinating holiday destination, steeped in history created by a melting pot of cultures over the centuries. The news that the three-town seat of Arab-Norman architecture across Palermo, Cefalù and Monreale have been designated as a UNESCO World Heritage Site is further recognition of the importance of the history to the island, and places a spotlight on the three towns as destination of historical and cultural importance.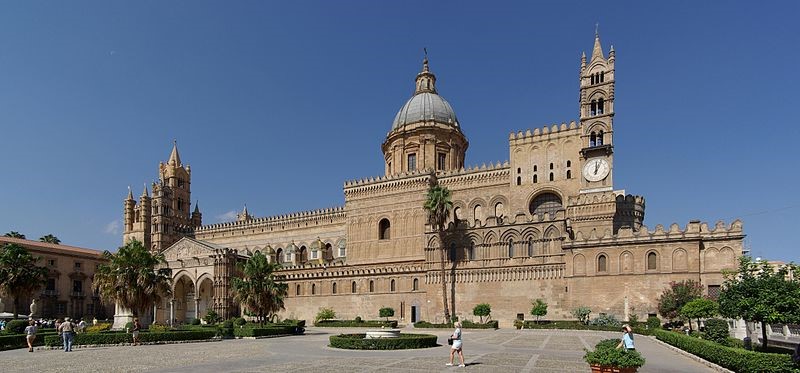 Approved in Bonn earlier this month, the new World Heritage Site is the only one in Italy to be approved, and comprises of nine monuments across the three towns. Seven of these are in Palermo: the Royal Palace, the Palatine Chapel, the Church of San Giovanni degli Eremiti, the Church of Santa Maria dell'Ammiraglio, the Church of San Cataldo, Palermo Cathedral, the dell'Ammiraglio Bridge (Admiral's Bridge) and the Zisa Palace. The final two monuments which make up the UNESCO World Heritage Site consist of the cathedrals of Cefalù and Monreale.
Alongside China, Italy holds the record for the most World Heritage Sites with 51, and seven of these can be found in Sicily. The newest World Heritage Site joins the existing destinations of Mount Etna, the Val di Noto, Syracuse and the Necropolis of Pantalica, the Aeolian Islands, the Roman Villa Casale and the Valley of the Temples in Agrigento.
This can only be good news for Sicily in terms of tourism and increasing the interest in the history of this intriguing island, which has been home to several civilisations over the millenniums of its history.
Essential Italy offers some truly wonderful accommodation across Sicily, offering everything from volcanic views to beachfront locations, as well as across the rest of Italy, including villas, apartments and hotels in Umbria, Sardinia, Tuscany, Abruzzo and Puglia.
Image: Berthold Weiner