New James Bond film begins filming in Rome
Posted on 20 February 2015 in Italy
Daniel Craig arrived in Rome this Wednesday alongside his co-stars, with filming for the new James Bond film taking place in locations across the city until mid-March.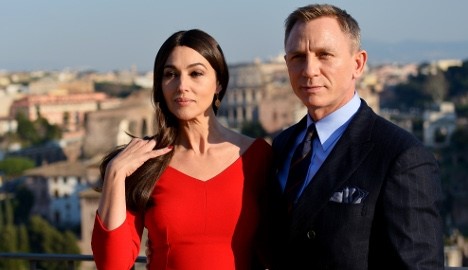 He was welcomed by Rome's mayor Ignazio Marino and the Culture Minister Dario Francheschini at Rome City Hall, photographed alongside his co-star Italian actress Monica Bellucci.
Filming is to begin on Thursday and will take place in several locations across Rome, including the business district, Corso Vittorio, Nomentana, Lungotevere and via della Conciliazione, giving viewers a wider picture of Rome and a chance to see more of what the city has to offer, acting as a backdrop for the high-octane action guaranteed to take place in this next instalment. Crowds are set to flock to the Museum of Roman Civilisation next week, where the first scene is set to be shot.
As well as filming in Rome, parts of the movie will also be shot in Mexico City, London, Tangier and Solden in Austria. The new film, titled Spectre, is set to be released on October 23rd in the UK, with the worldwide release coming two weeks later. As well as starring Daniel Craig and Monica Bellucci, the film will also feature Django Unchained star Christoph Waltz, who will play the film's villain, Naomie Harris and Dave Bautista.
The film is set to showcase the historic buildings and classical beauty that Rome is well-known and loved for, with audiences set to fall in love with the city as well as the country of Italy itself. As well as exciting getaways in some of the world's best cities, there's also beach holidays in Sardinia and Sicily, countryside holidays in Tuscany and relaxing mountain holidays in Abruzzo – Italy has something for everyone, and Rome is just the tip of the iceberg!