Music festival to return to the magical Lake Trasimeno in July
Posted on 1 July 2015 in Italy, Umbria
July 4-10 this year will see the return of the enchanting Trasimeno Music Festival, which is situated in the heart of Umbria in the magical setting of Lake Trasimeno.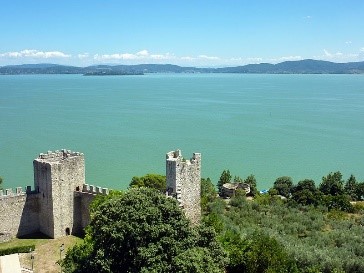 Now in its 11th year, the event takes place just twenty minutes from the historic capital of the region, Perugia, and brings together musicians and music-lovers for a week of intimate performances in a stunning setting.
Though performances take place across Umbria, the main festival venue is Magione's Castle of the Knights in Malta, which dates back to the 12th century and has a beautiful courtyard which provides the perfect setting for some wonderful live music.
Every night of the festival, the audience has the opportunity to experience a different concert, bringing the region the best in classical music performance, while becoming familiar with the beauty that Umbria has to offer them. Guided tours to towns and cities such as Assisi, Gubbio and Perugia are also offered, which include special Gala Dinners, which precede many of the concerts.
For more details about the line-up of the festival, click here.
If you're planning on visiting for the festival and enjoying some of the fantastic live music in a beautiful and tranquil setting, take a look at our gorgeous villas to rent in Umbria for a truly great holiday in wonderful Italy.
Image: Adbar, available under Creative Commons