Missoni exhibition coming to London's Fashion and Textile Museum
Posted on 29 March 2016 in Uncategorized
The iconic Italian fashion house Missoni will be celebrated in a new and upcoming exhibition at the Fashion and Textiles Museum in London, between May 6 and September 4. This is a unique opportunity to find out more about one of Italy's cornerstones of fashion, examined within the context of 20th century fine art.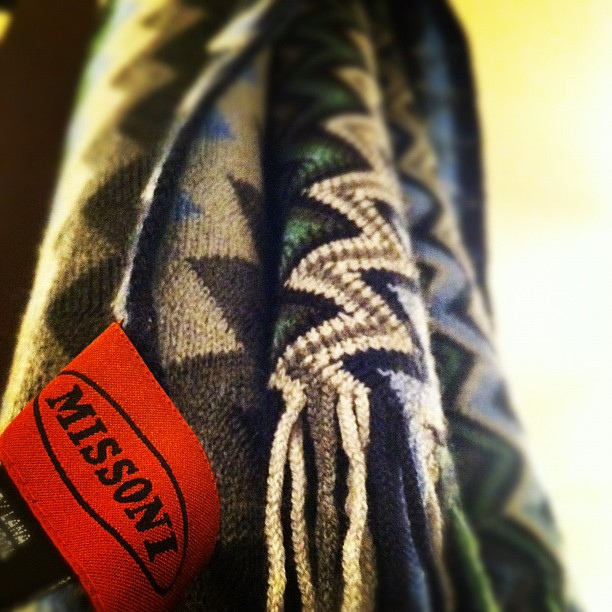 Offering a detailed insight into the fashion house's creative process, the exhibition, titled MISSONI ART COLOUR, will showcase over 60 years of fashion, juxtaposed alongside paintings by leading 20th century artists. These modernist works include pieces by Sonia Delaunay, Gino Severini and Lucio Fontana, drawn from the MA*GA Art Museum in Gallarate as well as private collections across Italy. Many of these works will be shown in the UK for the very first time. The exhibition will be completed with previously unseen textile studies, paintings and arazzi (tapestries) by Ottavio Missoni, with the end result painting a picture of how Ottavio and Rosita Missoni were influenced in the development of their signature graphic style.
Visitors will also see how the fashion house helped to establish the 'Made in Italy' concept, and how Missoni have managed to stay at the top of its game since it was created in 1953, combining their expertise with craft and materials with their knowledge of the latest fashion trends. Control of the business was transferred to Ottavio and Rosita's three children in 1996, meaning that throughout its history, the label has been a real family affair, with much inspiration drawn from the family's own history. Merino wool, for instance, is featured in many of the garments on display, and showcases the Missoni family's strong association with wool which is sure to persevere for years to come.
If you're planning on staying in Italy in style and seeking out the finest fashion, we've got an excellent range of boutique hotels – Sicily, Tuscany and Puglia are just some of the great locations where you can stay and experience the real Italy.
Image: Christina Murillo, available under Creative Commons