Meet the Essential Italy Team: Interview with Co-founder Ian Styan
Posted on 25 August 2017 in Interviews, Uncategorized
One of the main reasons Essential Italy is beloved by all our clients is the fact that we personalise everyone's experience, from the initial consultation to checking in with you after your perfect holiday. We strive to ensure everyone has the best holiday possible by hand-picking every lovely villa and hotel in our portfolio. In true Essential Italy fashion, we are adding another personal element by providing you with interviews every month into the Essential Italy brand and the owners. If there are any questions you want answering, get in touch today!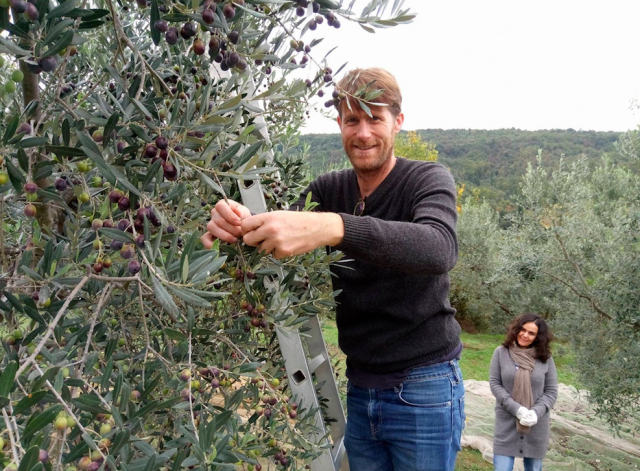 Today, we sit down with co-founder Ian Styan to find out more about what makes the Essential Italy brand unique in comparison to their competitors and his recommendations for travellers considering Italy for their next destination.
What is your role within Essential Italy and what does your job entail?
My main role is selling holidays; in order to do this effectively and as accurately as possible, this means travelling many times a year to Italy to visit the properties we offer. This ensures that I know the exact location, layout and surrounding areas.
What is the best thing about your job?
Well, you might be able to guess that travelling the length and breadth of Italy is the best part of the job. However, much satisfaction comes from all the positive feedback we get from our guests upon their return from their holidays to Italy.
Give us an interesting fact about yourself
I lived in Italy for 18 years from 1995 to 2013. Initially as a PE teacher at the International School of Milan and then worked in tourism from 1998 onwards, before setting up Essential Italy in 2001.
Where is your favourite place to visit in Italy?
Having spent most of my time in Italy in Tuscany, this region will have to be top of my list, especially the town of Arezzo. However, having spent at least 12 holidays in Porto Rafael in Sardinia, this is a very close second!
What should every traveller to Italy do?
Eat ice cream, drink coffee and taste the Tuscan Sangiovese.
What are your suitcase essentials?
As light as possible:
A good camera
English tea bags
As few clothes as possible, but some smart options to ensure you don't look too out of place
Why should families consider Italy for their half-term holiday?
October is a wonderful time to be in Italy; the new wine and olive oil is fresh, and the mushrooms are to die for!
Call us for some insider tips, places to visit and where not to go. Remember to book a special restaurant in the area you are going to and ensure your phone is up-to-date with Google maps.
Why would you recommend Essential Italy?
I would recommend Essential Italy because we know what we are doing and are passionate about what we do! In this day and age of online booking, we are still a company who likes to talk to our clients first and strongly believe that this is the only way to ensure that you book your ideal holiday.
What do you offer people who book through Essential Italy?
We know that most peoples' Italian holiday is the highlight of their year. Booking with Essential Italy gives you a guarantee that everything will go smoothly. We have dedicated and experienced staff (most of us have been with the company since 2001) in both England and Italy. We are on hand 24/7 while you are on holiday for anything you could possibly need and post-holiday we love to keep in touch with clients. As an added bonus, we also provide comprehensive information packs about the villa, hotel and region that will allow you to make the most of your holiday.
So, what are you waiting for? Get in touch with our team today to plan your spectacular holiday to Italy. We have a wealth of luxury villas in Italy for you to choose from, each villa hand-selected by our expert team.