Lucca Film Festival to showcase the best in Italian and world horror
Posted on 21 March 2016 in Tuscany
Returning from March 26 to May 1, the Lucca Film Festival's 2016 edition will take place in venues across Lucca, Viareggio and Barga, showcasing some of the best horror films and 'shockumentaries' from Italy and around the world – a perfect event for fans of horror heading on their holidays to Tuscany.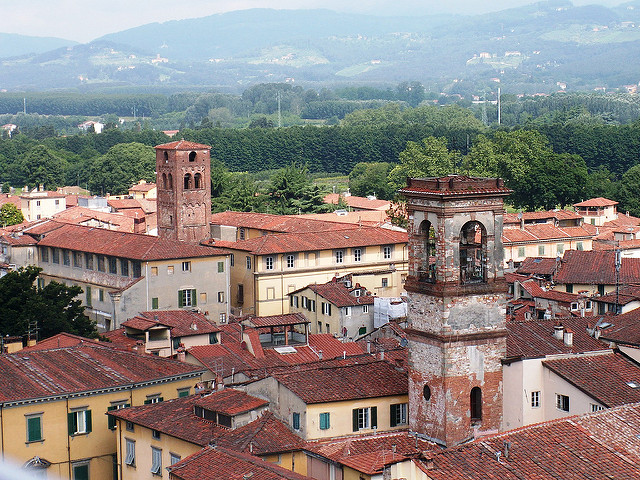 The vast majority of the screenings and international guest appearances will be held between April 3 and 10, with highlights including an appearance from William Friedkin, the award-winning director of The Exorcist and The French Connection. He will be participating in a short documentary exploring the connection of his films to the works of Giacomo Puccini, the Lucca-born composer; the first of a series which will continue to be filmed at subsequent editions of the festival.
Another huge name in the world of horror, George A Romero, who directed zombie classics such as Dawn of the Dead and Night of the Living Dead, will also be at the festival between April 7 and 10, and will not only receive a lifetime achievement award, but also add his footprints to the brand new Lucca Comics and Games Walk of Fame and present several of his cult classics. An exhibition dedicated to his work, George Romero and the New American Horror, will also be hosted at Lucca's Palazzo Ducale for the duration of the festival, displaying a range of posters, flyers and other memorabilia related to his career.
Italian filmmakers and directors will also be celebrated at the festival, and highlights include the exhibition Marco Bellocchio: The Painting Behind the Lens, held from April 2 to May 1 in Viareggio's Villa Argentina. Over 100 works by the prominent director will be featured here, and the exhibition will also closely examine his earlier career in art, and how that influenced the aesthetics of the films he went on to make. Barga's Galleria Comunale and Galleria Bel Canto will also host an exhibition titled Wild Gaze: The Mondo Movie World in Italy, Gualtiero Jacopetti, examining the shockmentary genre of films popular in 1960s Italian cinema.
Image: Pedro, available under Creative Commons