Louise's top 10 reasons to visit the Amalfi Coast in June
Posted on 7 March 2013 in Uncategorized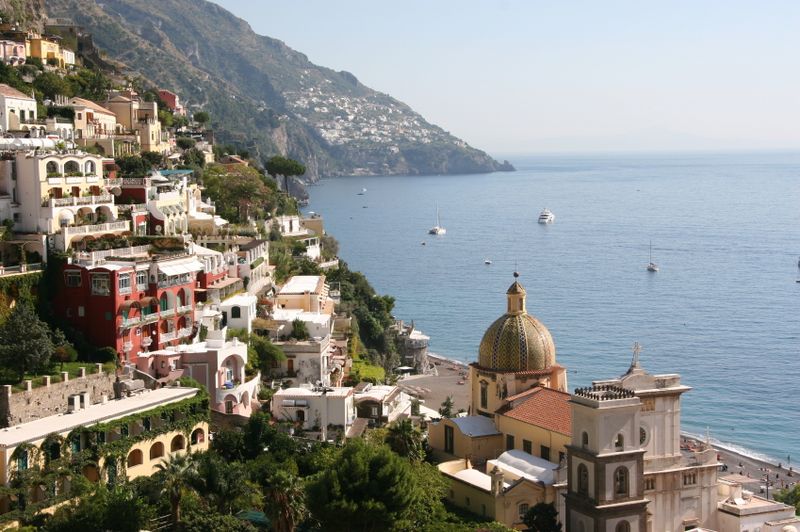 June offers glorious sunshine (not too hot) and fantastic views in this spectacular region of Italy.
Eat lobster, octopus, crab… fresh from the sea.
Enjoy a glass of famous 'limoncello' – an infusion of lemon peel in pure alcohol, the perfect way to finish a meal.
If lemons are not your thing, try a 'nocino' made from Sorrento walnuts and coffee beans.
Put on your hat and trainers and go explore fascinating Pompei – a super day out in June.
Study the amazing array of Mediterranean flowers, all in bloom during June.
Hire a convertible and drive the spectacular panoramic coast road with the wind in your hair!
Sit back and watch the Amalfi Regatta – an amazing sight, held only once every 4 years.
On 24 June, Vietri sul Mare hosts the festival of San Giovanni Battista – a magical time.
The Ravello Festival starts in June and continues through the summer – music, dance, art and much more to enjoy.