Lecce in January
Posted on 14 February 2014 in Uncategorized
Helen writes: My eldest daughter, Minnie, is currently au-pairing in Lecce. Imogen (middle child) and I decided to pay her a visit during the last weekend in January to escape the grey skies of Cambridge – we weren't dissapointed!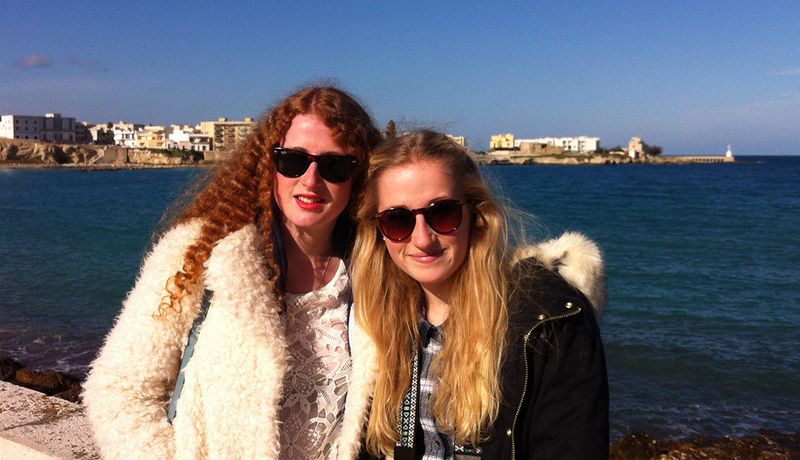 We arrived very late on Saturday evening and caught the brilliant shuttle service from Brindisi airport straight to Casa dei Mercanti where Min was awaiting our arrival with a super Gnocci supper at the ready. For anyone contemplating a weekend in Lecce, the Shuttle service offered by airshuttle.it can't be beaten. Their friendly drivers will await your arrival at the airport and deliver you directly to your accommodation in Lecce for just €20 per head (payable directly to the driver). Casa dei Mercanti is right in the heart of Lecce and offers comfortable, modern accommodation. Breakfast is brought to your apartment each morning, and a daily clean is included in the very reasonable rates (from £78.00 per night for a couple).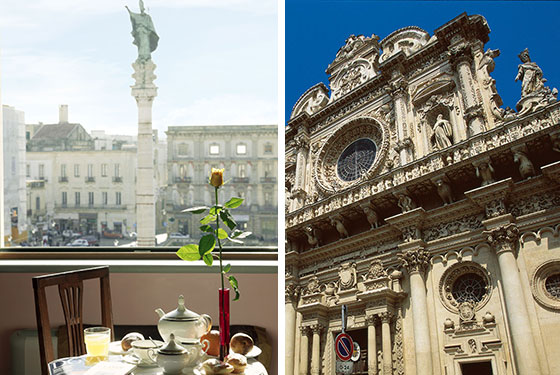 On Sunday we wandered the old town visiting the beautiful Baroque Cathedral, and generally had an very lazy day. We lunched in Piazza Sant' Oronzo, and in the evening dined at a local restaurant – Restaurante Persone – the only downside being I broke my 'dry' January resolution, the Canosa was simply too tempting to resist (and to be perfectly honest, I was resigned to the fact my resolution was 'going-out-the-window' the moment I booked the flights!).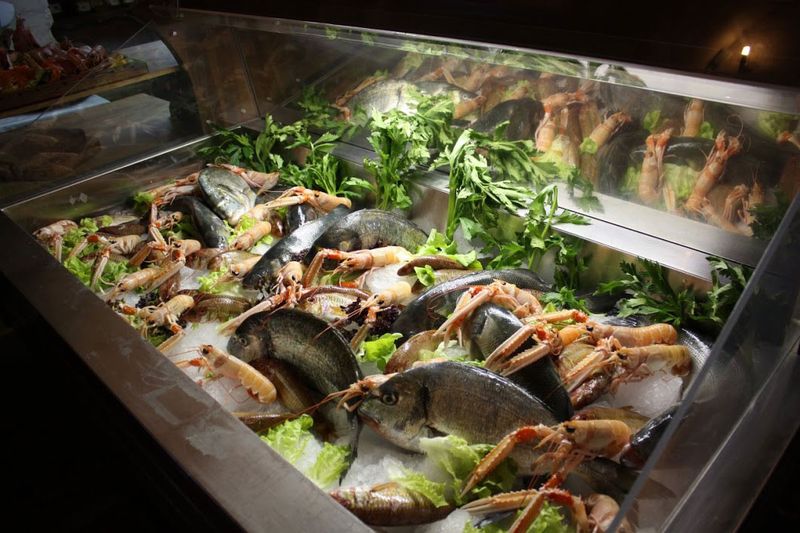 On Monday we hired a car from the centre of the town and headed out to Otranto. While the harbour town was deserted and most shops closed on Monday, we had a fantastic fish lunch at Ristorante Miramare in glorious sunshine. There were just two tables occupied but no matter, the fish was excellent and we received great, attentive service. After lunch we headed to the small village of Casamasella where we had been in contact with the owners of Castello di Marco. They were keen for us to have a look at their Castello in the heart of the village with a view to adding it to our properties on offer in the area. If you are looking for the perfect venue for a family gathering, or a holiday with a large group of friends, this could be the property for you!  Castello di Marco dates back to the 12 Century and has been updated sympathetically over the years. The current owners are breathing new life into the castle with the addition of a small pool and Jacuzzi in the grounds, and what will be a stunning new kitchen and terrace for their guests. We're due to go back again over the coming weeks to get new pictures of the pool and kitchen areas.

We headed back into Lecce and prepared for dinner (although I should add, our appetites weren't exactly longing for dinner at this point). We met up with a Siobhain (about to join our Puglia team looking after clients on the ground in the region) who took us to her local village for supper. The village was like a ghost town, however,  once through the doors of Cantina don Carlo we realised everyone was there for dinner! – it was packed to the gills with locals. Any thought of being too full to eat another morsel left my mind instantly.  Another fantastic fish supper and another fabulous bottle of Pugliese wine followed.  Imogen, chose to have a pizza which are served straight from the pizza oven in measurements of half metres!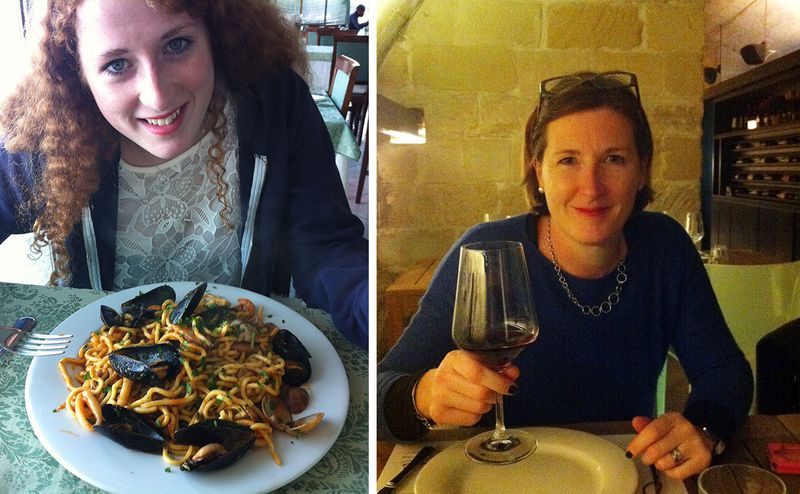 Imogen and I left Puglia on Tuesday having thoroughly enjoyed our January break in this fascinating region of Italy. Puglia never fails to impress me and always manages to add a few inches to my waistline (which in this case I don't mind whatsoever, I'm happy to work harder on the ergos to make the next trip equally pleasurable). Fortunately I don't have to wait too long for another taste of Puglia, we're off to Ostuni on the 25th February… Happy Days!
Our accommodation in the area: