Eight Stunning Lakes in Sicily
Posted on 29 October 2019 in Sicily
Sicily is one of the most beautiful regions of Italy and is the largest island in the Mediterranean Sea. There is plenty to do on this mesmerising island, awash with culture, fine foods and an abundance of outstanding scenery. The lakes in Sicily are gems amongst the landscape and should not be missed on your trip. You will find some of the most wonderful lakes listed here.
Alcantara Gurne
Take a leisurely stroll through the winding paths that flank the beautiful lakes that initially formed in the riverbed of the Alcantara River. Situated in the Alcantara River Park, these lakes are surrounded by striking nature including old oak trees and tall willows. The park is steeped in rich history, featuring volcanic rocks and cultural traditions such as the Ciappa Mill, in which the first attempt to produce hydroelectric energy was made. This all makes for a fascinating trip! The length of the trail is 1.5km and the route is suitable for beginners.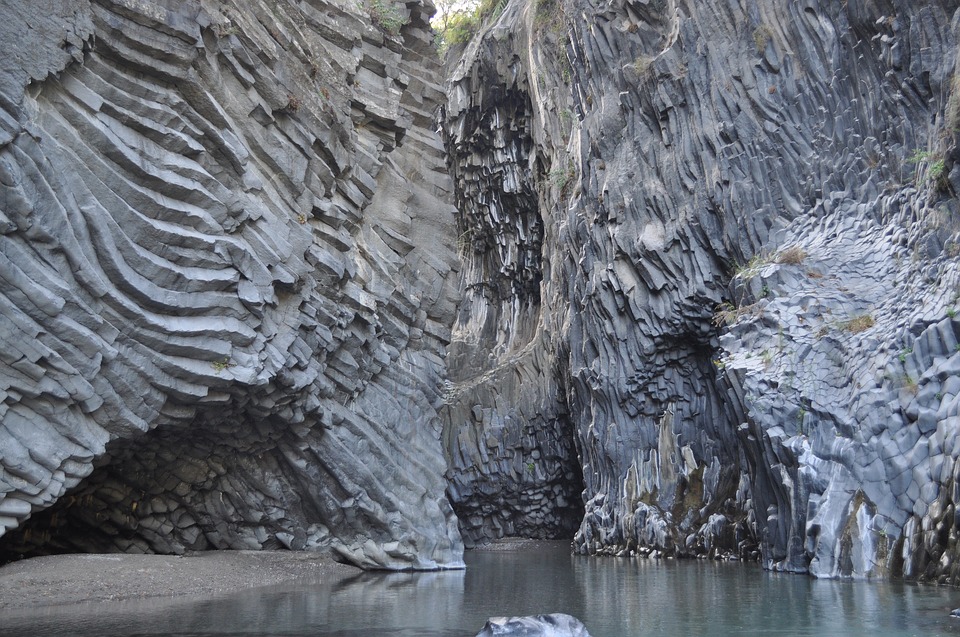 Pozzillo Lake
Pozzillo Lake sits calmly in Regalbuto, in the province of Enna. It was created by man, a result of the largest artificial dam on the island, built in 1959. Continuously fed by the river, Pozzilo Lake is fresh and still, and is surrounded by picturesque scenery, making it a lovely place to have a picnic or read a book.
Dirillo Lake
Another man-made lake in Sicily is the remarkable Dirillo Lake and river.
This river, in particular, has a fascinating historical background as it was created to serve as a means of communication between the hinterland, the ancient inhabitants of Sicily and the coast.
The lake itself was also fitted with a reservoir, used now as a water-sports area with activities such as canoeing and fishing. If you do decide to go fishing, keep your eyes peeled for pike, trout and perch!
Pergusa Lake
The Pergusa Lake is Sicily's only natural lake, with the water solely coming from rainfall. The Pergusa Lake Nature Reserve was first established in 1995 and holds a very rich tapestry of nature. This location preserves an impressive number of migratory birds and other sedentary inhabitants such as gulls and moorhens.
Amazingly, history and culture are only moments away from this lake, with ruins that stand right next to the lake of an incredible ancient temple and tombs of a necropolis.
Lago di Lentini
Located in the Provence of Siracusa, Lago di Lentini is the lake that takes the title of the largest lake on the island. This lake was in fact named after Lanfranco Lentini, a knight who was head of the noble Leontini family. This family boasts ancient origins, with suggestions that they existed all the way back in the year 813. The views of the clear lake and the unspoilt landscape that unfolds behind are impressive, yet very peaceful, so this location is definitely not one to miss.

Biviere Lake
This beautiful lake is surrounded by the freshest of greenery and located in an awe-inspiring mountain range. Sitting snuggly in the province of Messina, Biviere lake is a wonderful place for a family day out.
Gurrida Lake
Nestled in the Province of Catania, this incredible lake sits near Randazzo. Originally, this lake was created from volcanic eruptions centuries ago, blocking off its course to the Flascio river and resulting in this lovely, serene lake. This spot offers an incredible panoramic view of the landscape, which is definitely one to soak up and take in!
Laghetti D'Avola
Saving the best until last, Lagehetti D'Avola is a magical find in Siciliy, just outside the city of Avola.Cassibile river breaks up and offers small natural lakes of fresh water, which are perfect for dipping in or having a swim. Just to top it off, these pools of turquoise blue are surrounded by woodlands that are filled with creatures fit for fairy tales, such as dragonflies, hedgehogs and beautiful birds.
We hope you have enjoyed our guide to Sicily's lakes and pick one as your picnic spot! For a special, luxurious holiday, why not browse our Luxury Villas in Sicily and start planning your dream holiday? If you're there, you could also have a look at six attractions in Sicily you shouldn't miss!