Italy's medieval past celebrated at the Festa Medioevale a Montevettolini
Posted on 9 September 2016 in Tuscany
Now in its 20th edition, September 10 will see the medieval village of Montevettolini, near Pistoia, celebrating its roots as it holds the festival of Il Rondo di Montevettolini.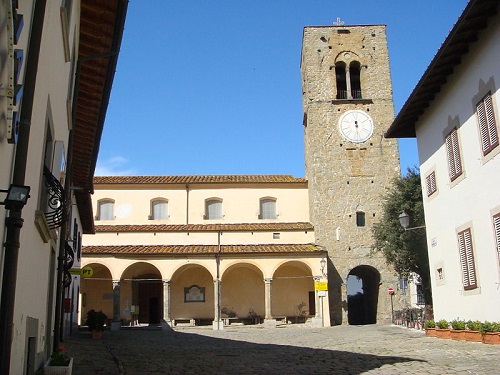 Located in the heart of Tuscany, Montevettolini is a quaint and authentic village where time appears to have stopped. Steeped in history, you'll be in awe as you wander the cobbled streets and alleyways, with palaces and ancient churches setting the perfect backdrop for a medieval festival.
As soon as you approach the village for the festival, you'll be transported back to the Middle Ages. To enter through the historic doors, you'll need to first introduce yourself to the village guards, which will instantly immerse you into the special atmosphere of the place.
During the festival, the village truly comes to life, with the usually quiet streets bustling with medieval-style activity. On every corner, you'll find fire eaters, musicians, minstrels and theatre performers offering traditional entertainment, donning authentic traditional costumes. Especially for the festival the village also holds markets selling artisan produce and crafts, as well food stalls serving up delicious local dishes. The Festa Medioevale a Montevettolini is also famous for its amazing falconry shows.
Entry to the event is absolutely free, meaning that the event is open to everyone. Visitors both young and old will be charmed by this wonderful medieval village, with its history brought even more to life during the festival. If you're currently staying at our luxury Tuscany villas, this is an event not to be missed!
Image: Fluctuat, available under Creative Commons