Italy to invest €1 billion into its history and heritage
Posted on 4 May 2016 in Italy
In a recent press conference, Italy's Culture Minister Dario Franceschini revealed that the Italian government would be investing a billion Euros into 33 projects of historical and cultural importance across 13 regions over the next few years.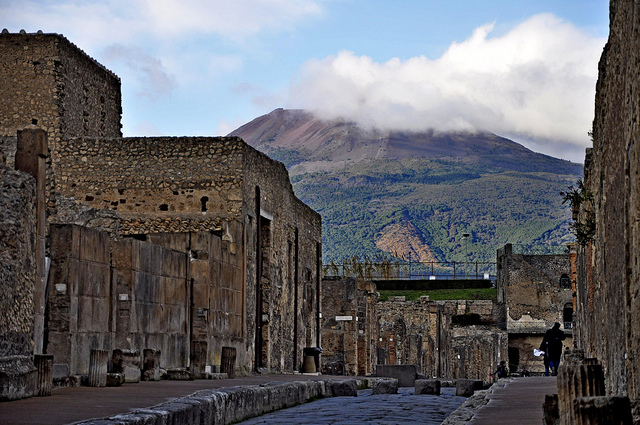 He called it the "biggest patrimony intervention in Italy's history", and said that the highly anticipated funds would help "dreams, kept in drawers, which never had the necessary resources".
Among the projects receiving funding is the expansion of the Uffizi gallery in Florence, near our Tuscany luxury hotels, which will be allocated €40 million. Part of this work will be to open to the public the Vasari Corridor, which is currently open for private tours only, connecting the gallery to the Palazzo Vecchio.
The ancient village of Pompeii near Naples will also receive €40 million in funding, and will help to restore the Roman walls and mosaics which have recently began to crumble due to poor maintenance. Nearby Herculaneum, a neighbouring Roman village and UNESCO World Heritage Site, will also be awarded €10 million. Part of this will be allocated to excavating its ruins, as 75 percent of the ruins have yet to be excavated.
Another major project will involve the historic centre of L'Aquila in Abruzzo, which was devastated in 2009 by an earthquake that killed 309 people and left 65,000 homeless. €30 million will be invested into the city to help bring it back to its former glory and restore some of the priceless churches, monuments and buildings.
Among some of the other sites receiving investment are the Paestum Museum in Campania, an archaeological site boasting three of the world's best-preserved Greek temples, and the archaeological park at the Phlegraean Fields (Burning Fields) near Naples.
According to Franceschini, the Ministry of Culture's funding has increased by 27% compared to last year, describing the increase as "proof that this government believes in culture driving growth". We definitely agree that a visit to Italy will only be enhanced by these improvements, which will really help to showcase the best of what the country has to offer.
Image: Carlo Mirante, available under Creative Commons