'Italians of Paris' artworks to be exhibited in Lucca
Posted on 13 November 2015 in Tuscany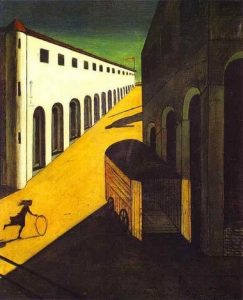 Running alongside the Toulouse-Lautrec exhibition currently underway in Pisa is another art event with a French connection. Until February 2016, there will be an exhibition displaying works by de Chirico, Savinio and Les Italiens de Paris, hosted at the Lu.C.C.A. Lucca Center of Contemporary Art.
Approximately 50 works will be on display, showcasing the life and art of seven artists who met and worked together in Paris in 1928 as part of the Ritorno all'Ordine (Return to Order) movement, comprising of Alberto Savinion, Giorgio de Chirico, Filippo de Pisis, Rene Paresce, Massimo Campigli, Gino Severini and Mario Tozzi.
Many critics regard the Ritorno all'Ordine movement as an artistic movement on par with the more well-known futurism and surrealism, and was an artistic reaction to World War 1 which sought to reaffirm elements of the Renaissance in art. The Rome-based magazine Valori Plastici in particular brought the art movement a voice.
Open Tuesday-Sunday, 10am-7pm, the exhibition closes with a tribute to Giorgio de Chirico, created in 1968 by Ezio Gribaudo, author and close friend to the artist. The exhibition is just a short distance from our Tuscany villas, making it a perfect way to immerse yourself in some of Italy's rich art and culture.